I was never enthusiastic to go to Leicester. I didn't even look it up once in my eight years living in the UK. All I knew is two of my Saudi friends are doing their PhDs there and sometimes graffiti writers go their for a pint. That's it. I got invited to tag along with one of the writers and I just agreed because I thought why not go somewhere new in the UK just to see more of England. I was pleased to see there was a "Visit Leicester" website, which helped me plan my long weekend there. However, I was still not very excited about it UNTIL I got there! I was welcomed by the old English architecture I really like; red brick buildings with columns and towers. They just don't make them as good anymore. I also noticed all the halal signs outside of restaurants and that got me excited too! I wouldn't say Leicester has become a favourite of mine, but it shouldn't be dismissed as a place to visit. I think it's worth going there for a weekend, especially a sunny one! In this post, I will tell you about how I spent my weekend in Leicester as a first timer!
How to get to Leicester form London?
I bought my train ticket online from National Rail. I got the direct train from St. Pancras train station to Leicester and it was only an hour. The train was PACKED, so if you are going on a bank holiday weekend, I would recommend reserving a seat online when buying your ticket. The train price for an open return ticket was about/just over £50.
Main Highlights
As I mentioned at the start of the post, there are a few things that stood out to me when I visited the city that I wanted to highlight in this section before telling you about the things I did in details.
Architecture
The thing I enjoyed was the informative signs near the main architectural buildings they have telling you the story and history of the building. Most of the gorgeous buildings are now banks, but it's still nice to look at them.
Graffiti
This was the main reason I even visited the city and I was not disappointed! I especially loved the big scale pieces I saw in the area behind the curve theatre.
Halal food
There is a big Muslim population in Leicester from what I have seen and that means halal food! Although, it's mostly Indian and Turkish halal rather than anything else, but I loved a few of the spots they have on the London Road, where it's higher standard halal. I listed the restaurants I tried with photos below!
Things to do in Leicester
Appreciate the Architecture of Leicester
As I mentioned above I was impressed with the architecture of the city and it's fun to see some of the building they have. I was interested in the 19th century building the most, but they have a few impressive stone churches to visit as well. If you are interested in earlier architecture, they have a full functioning Tudors house to see called the Guildhall. I wasn't very impressed with it, but if you are in the area you can stop by for half an hour.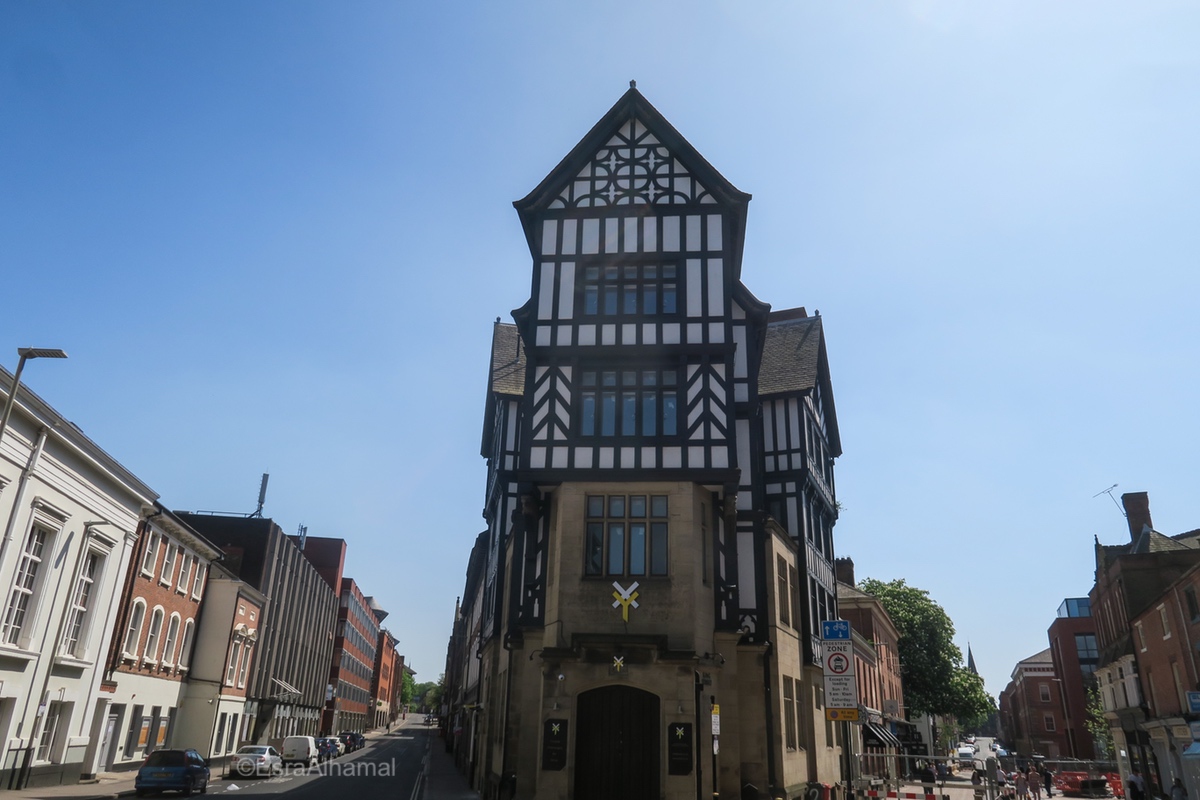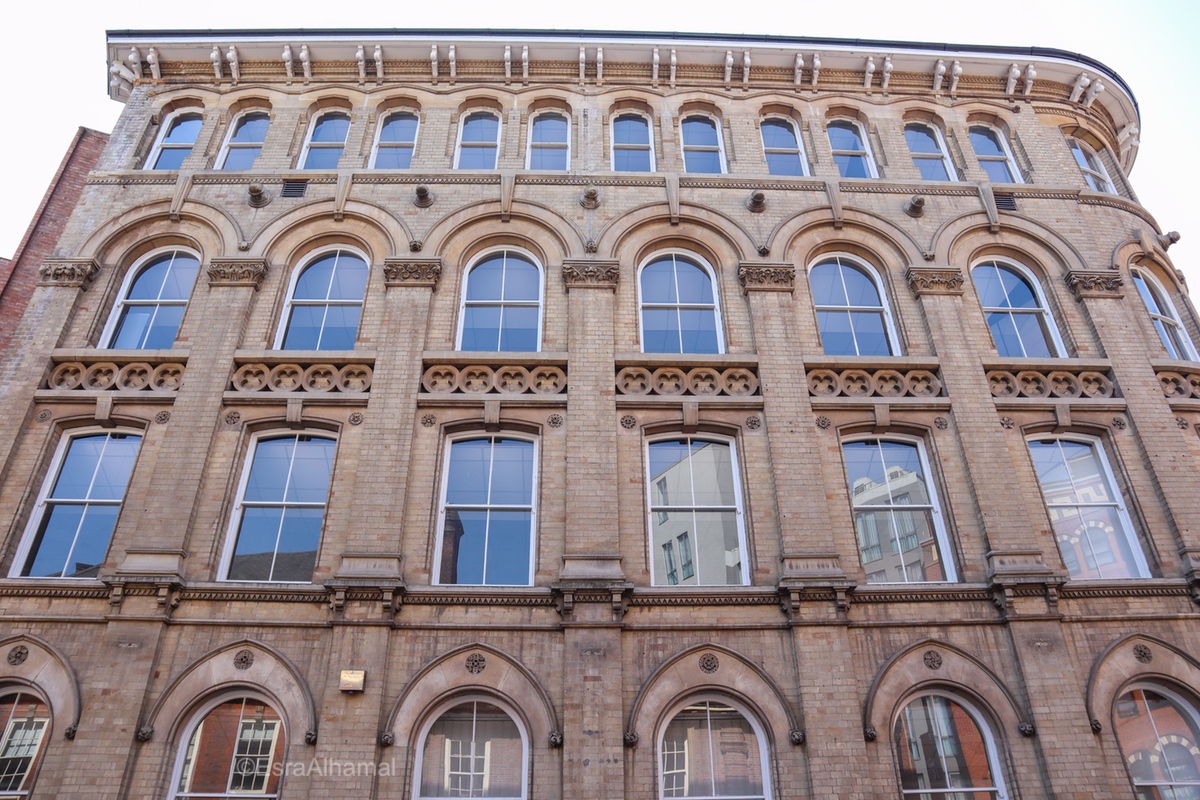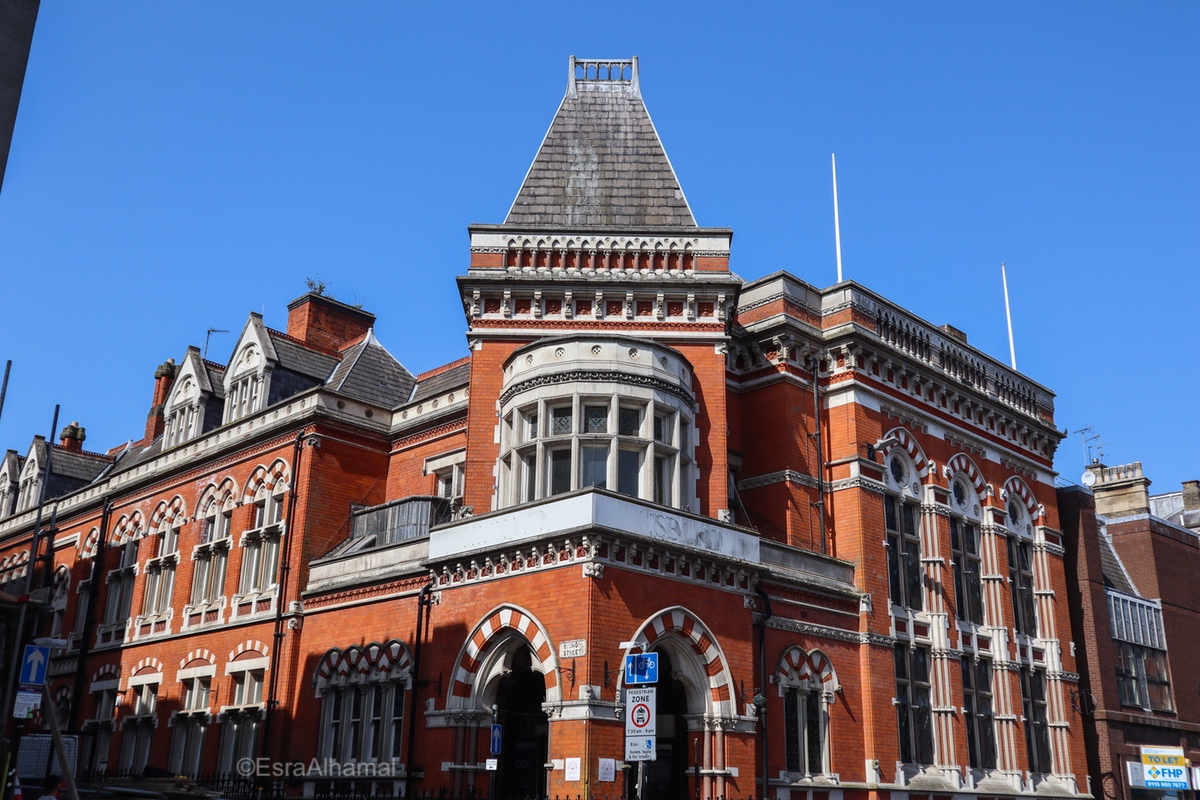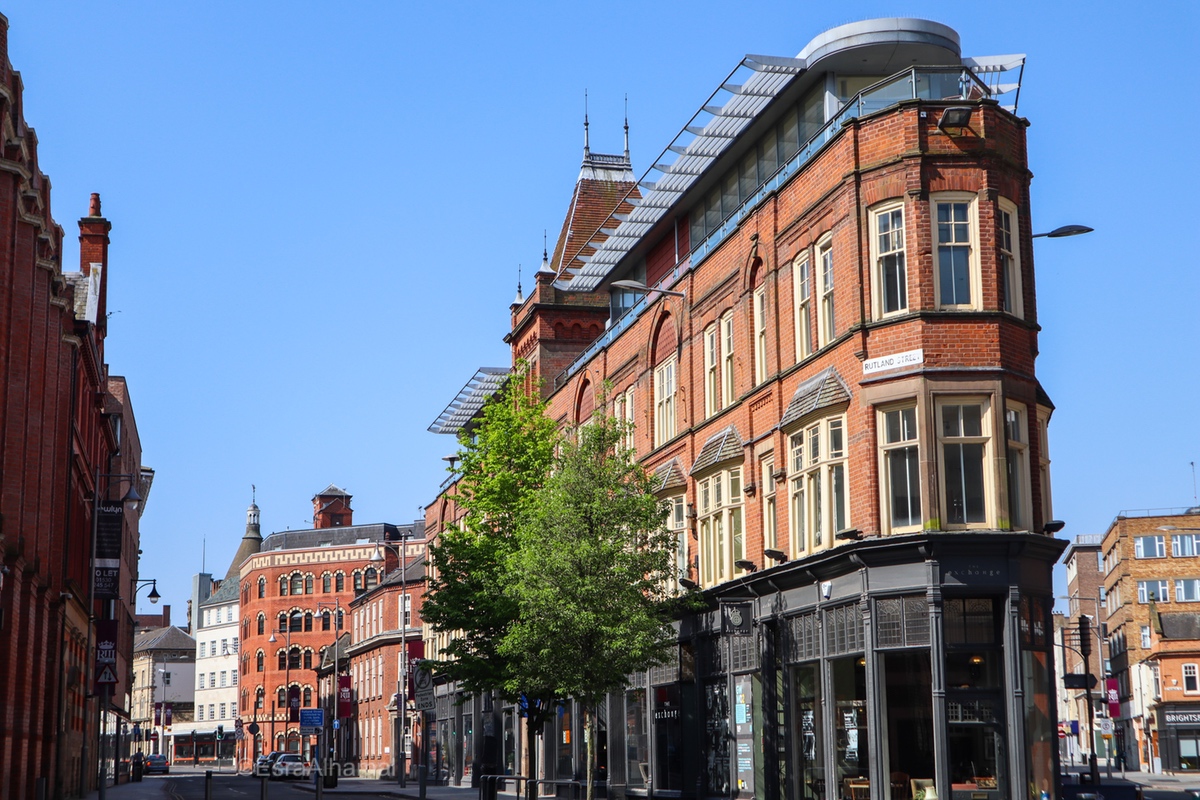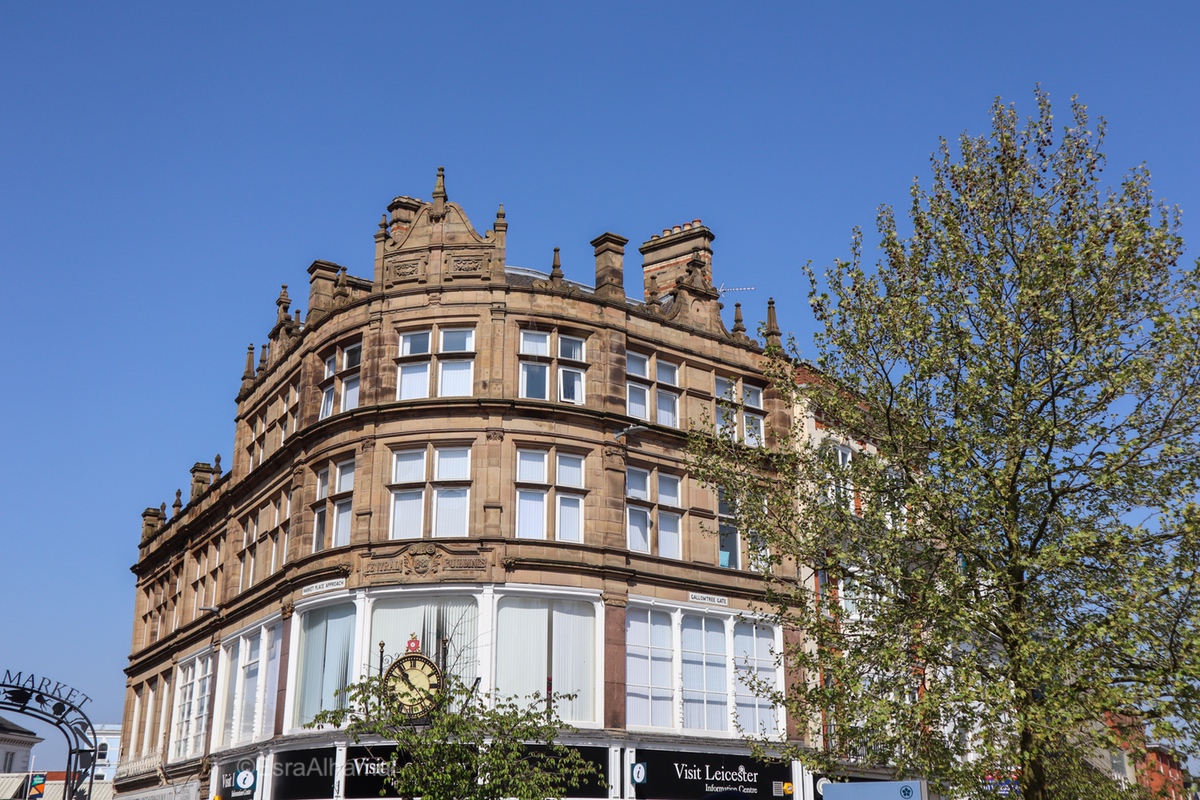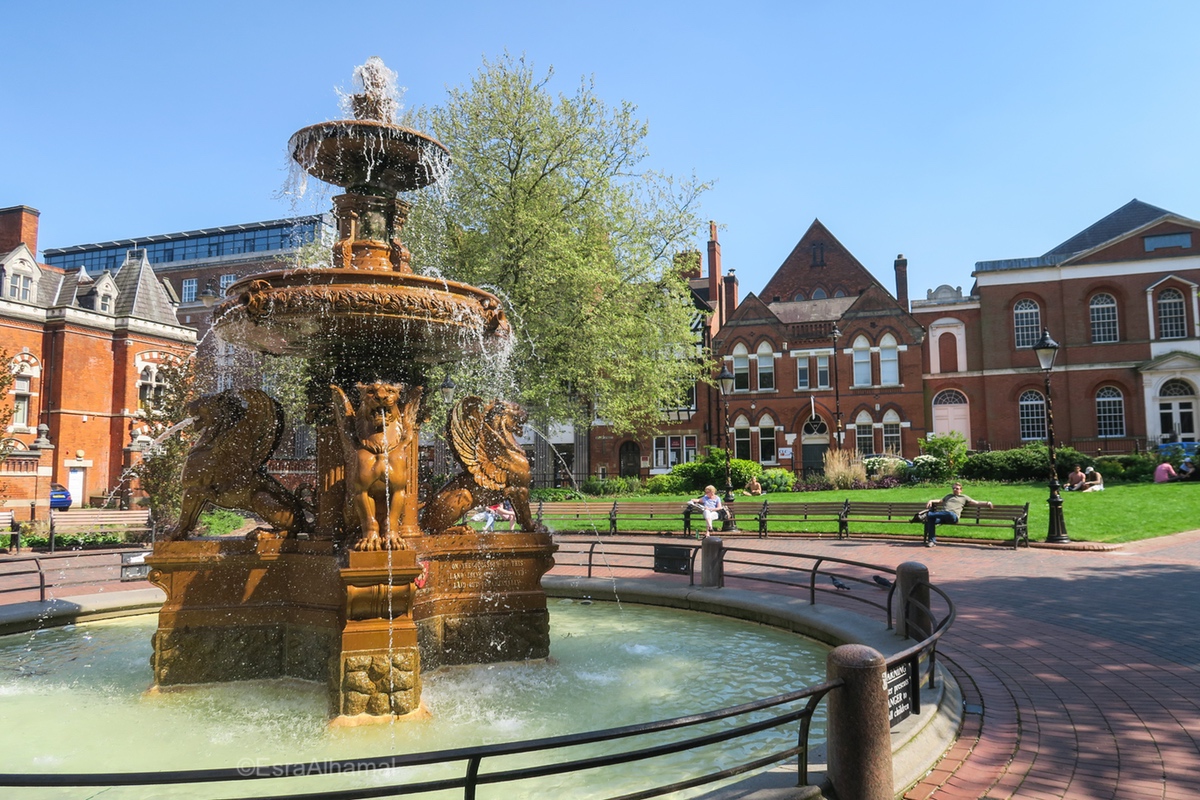 Learn all about Richard The Third
One of the big draws of Leicester is Richard the third since discovering his body under a car park in the city! Now, there is a Visiting Centre in the same place of the car park made of two stories. The first telling you about the history and the life of Richard the third and the second telling you about how the body was found and the role of science in all of it! Afterwards, you can stop by the Leicester Cathedral to see the new burial place.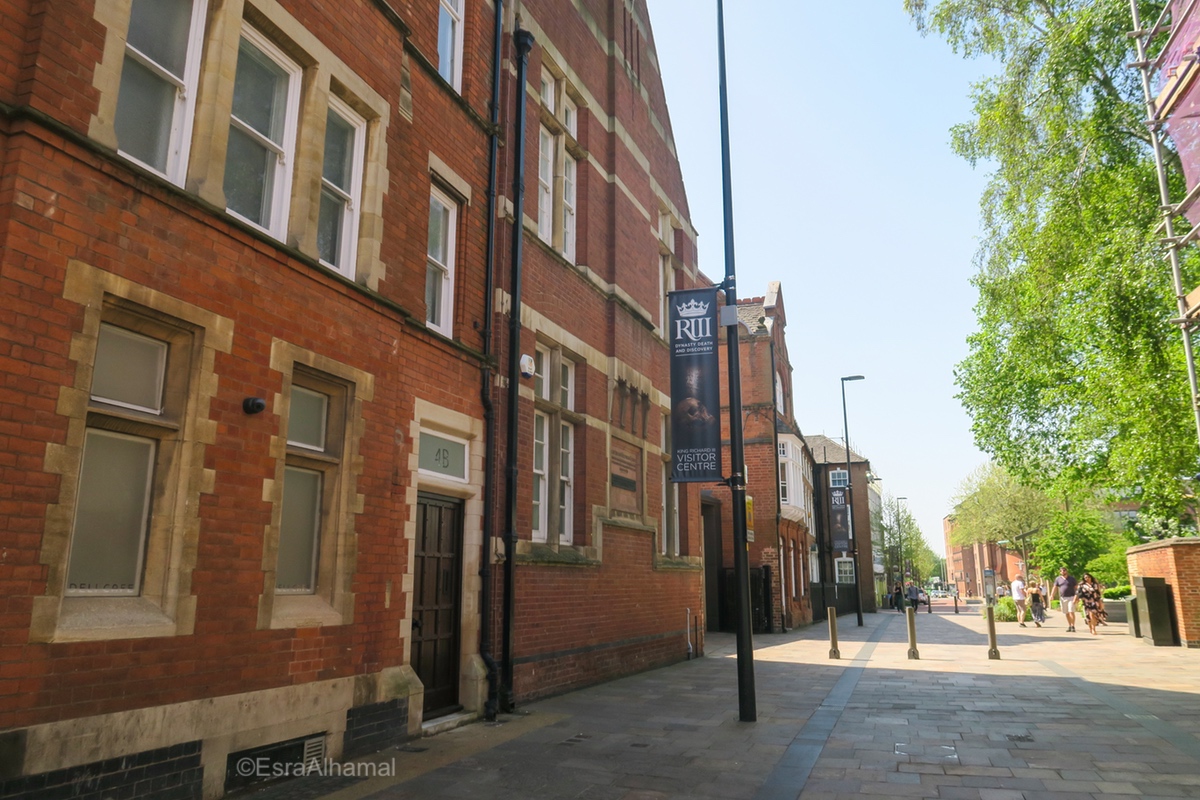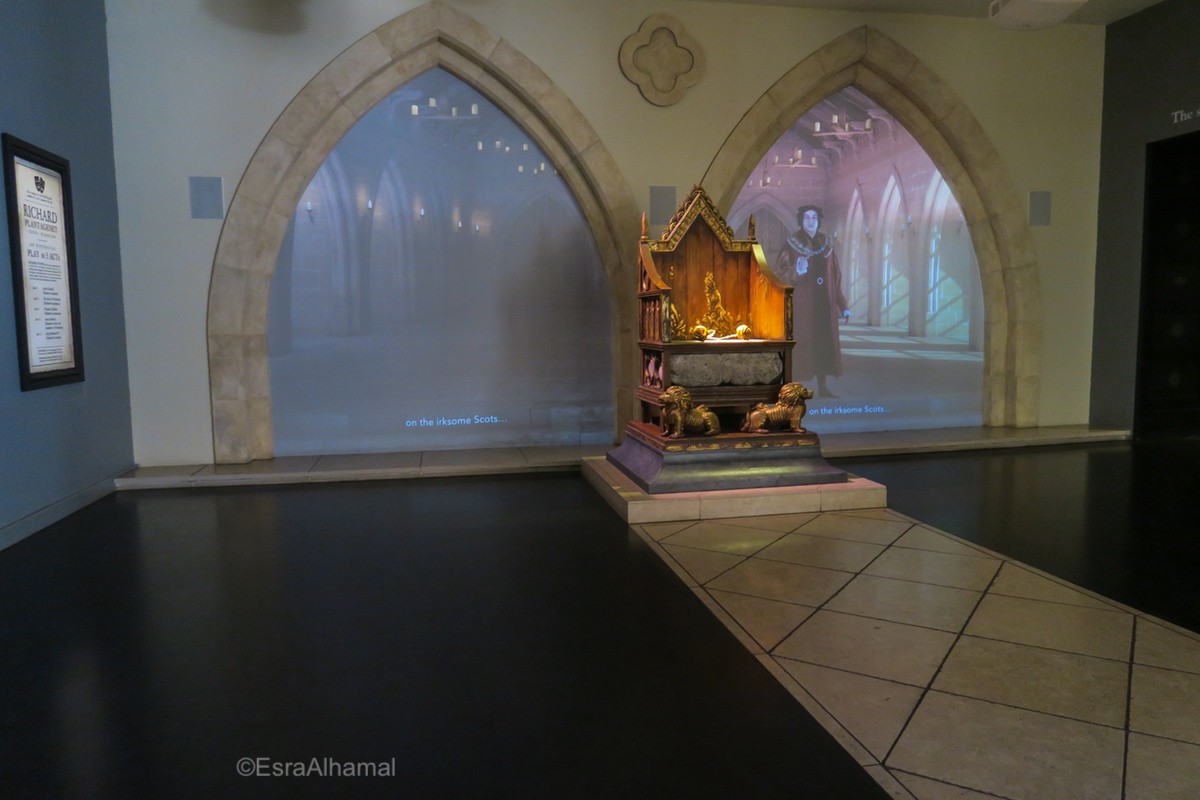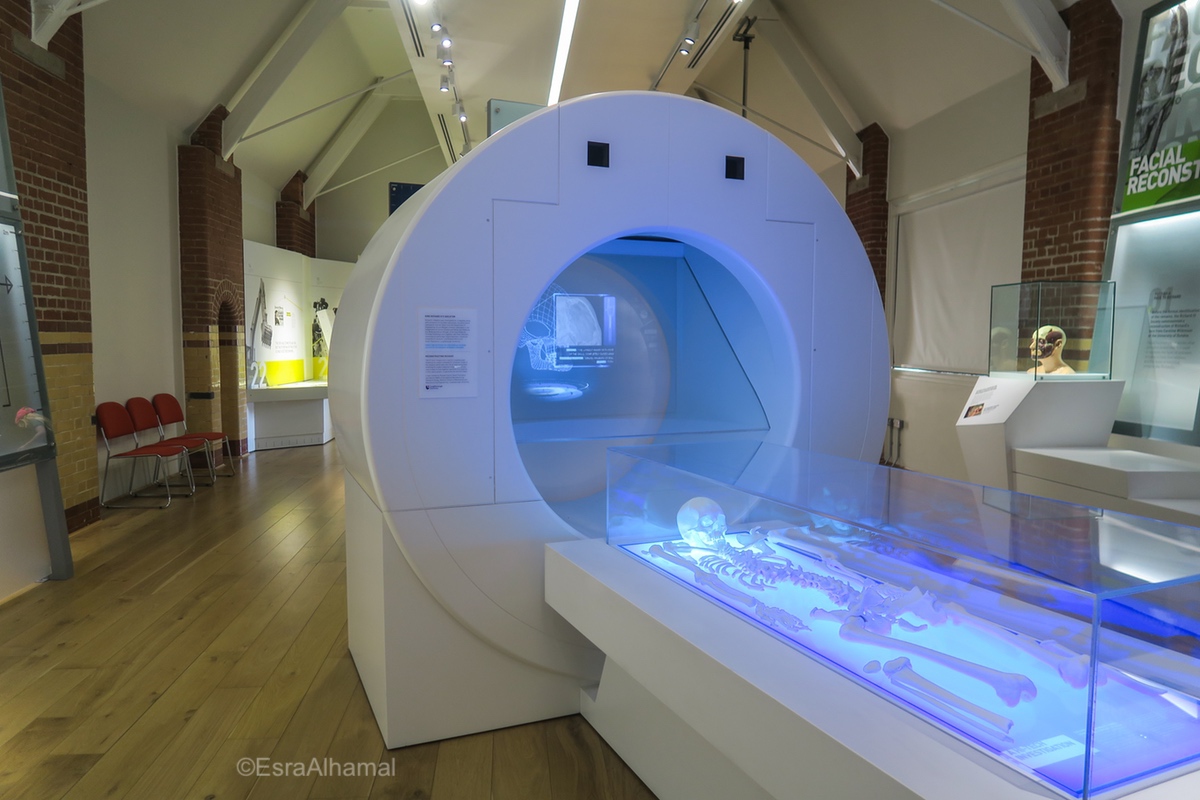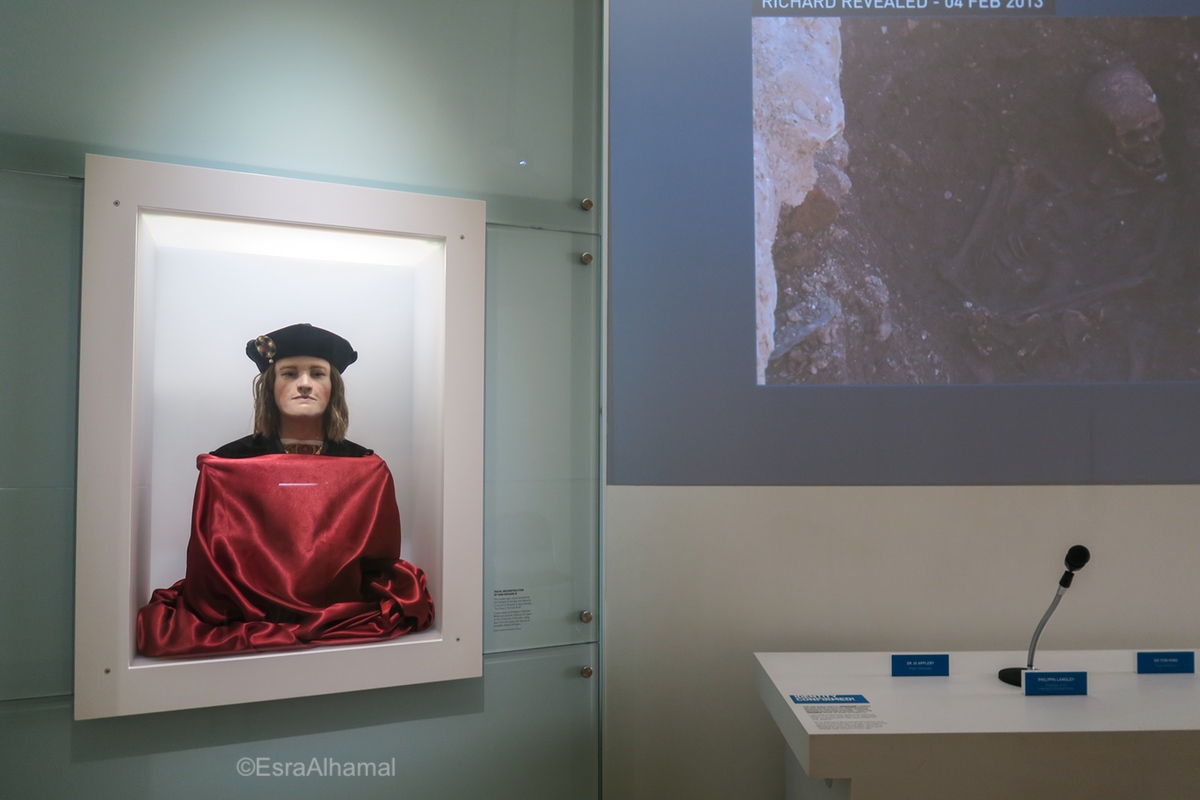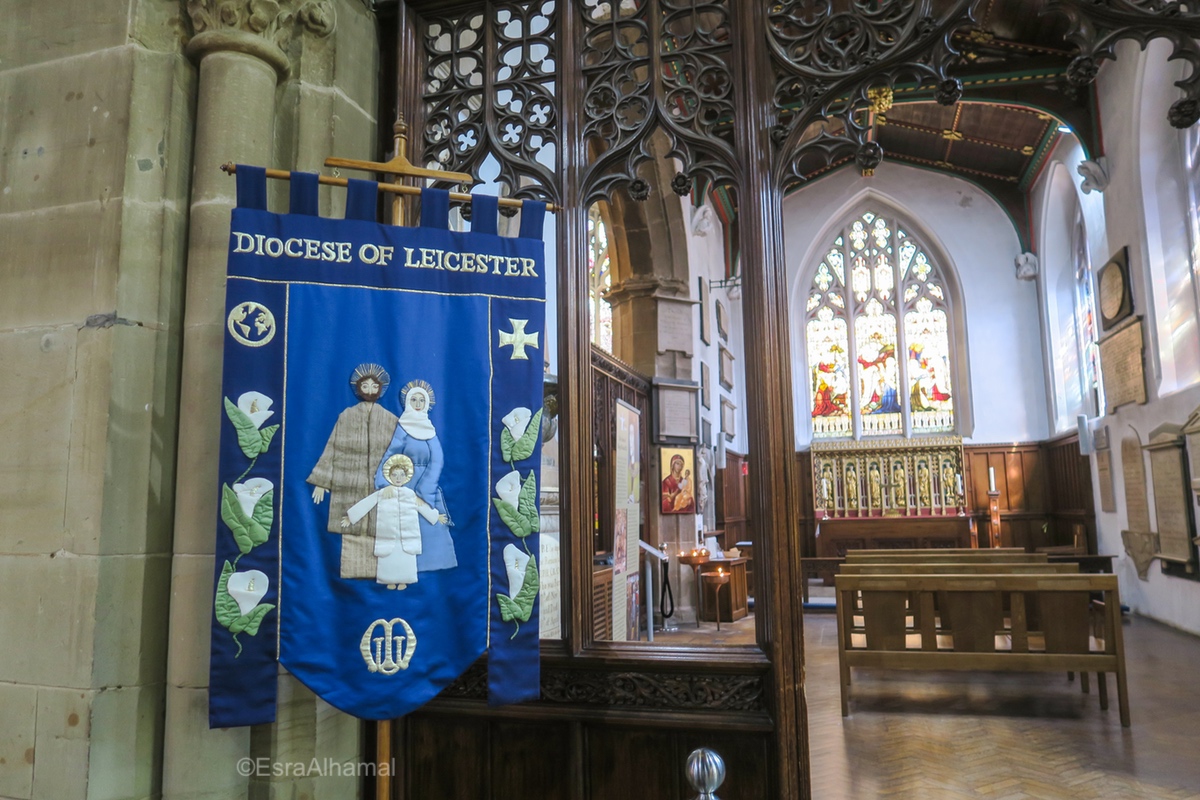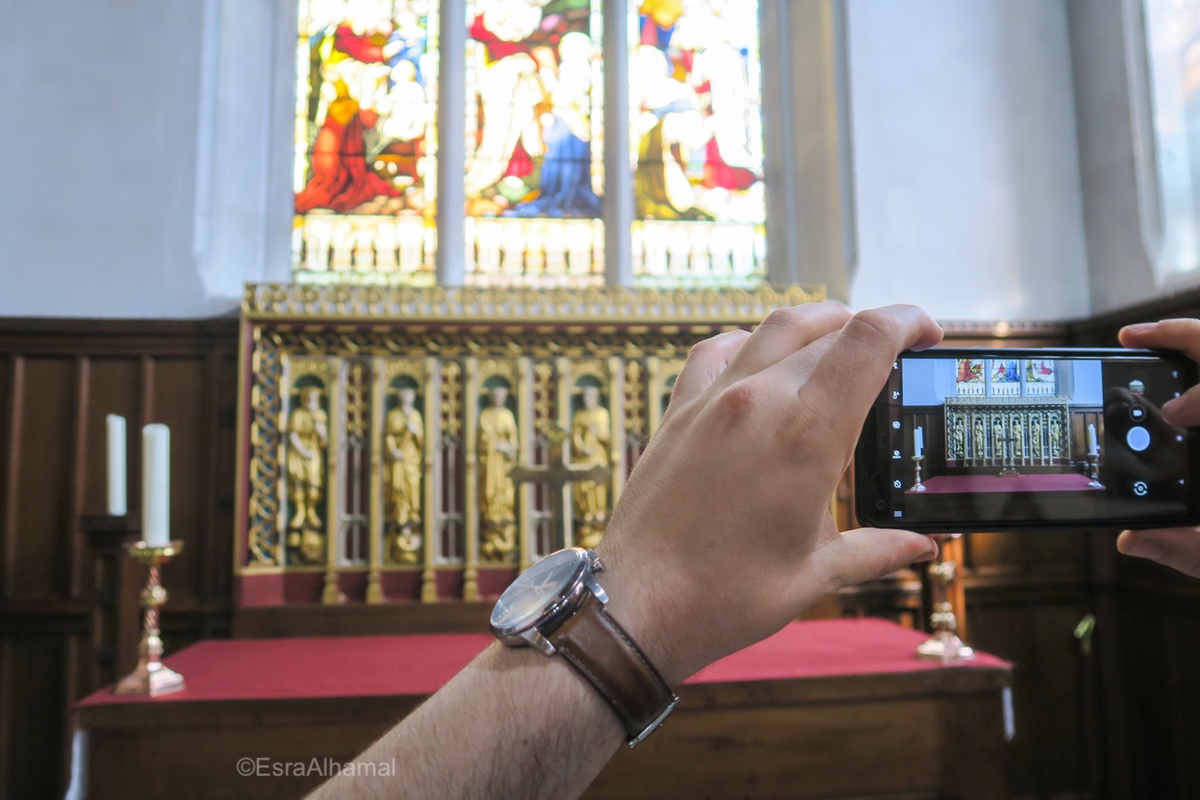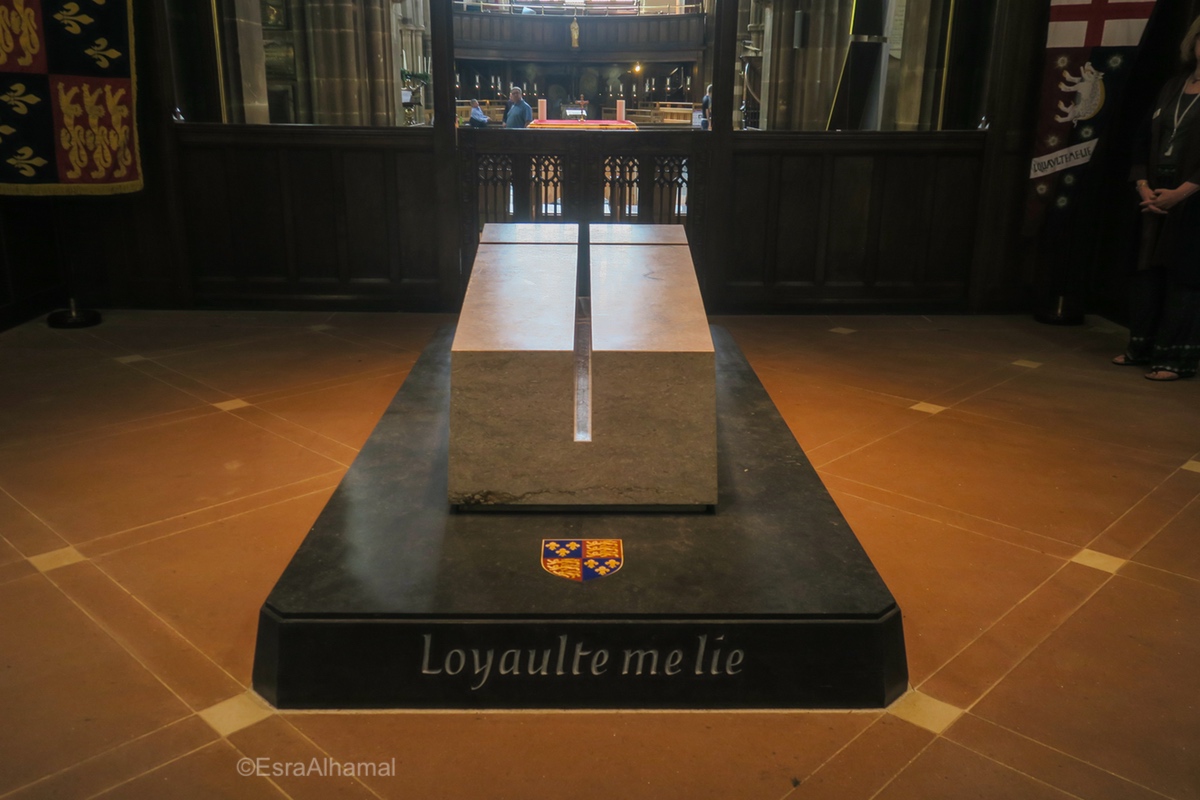 Follow the graffiti trail of Leicester
A good place that can give you some information about where the main pieces are located is the Graffiti store: Graff HQ since it supplies the spray paint. If you are keen to see artists in action, you can schedule your trip the same dates as the annual Bring The Paint International Street Art Festival.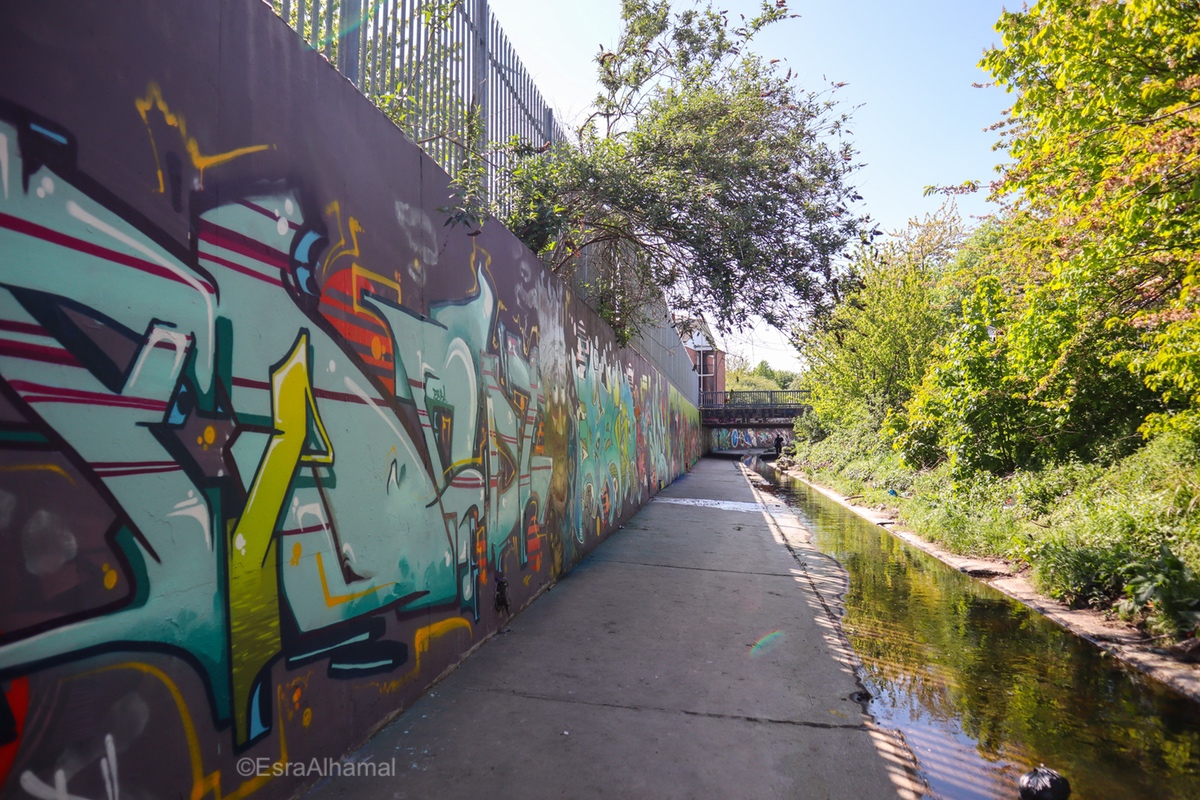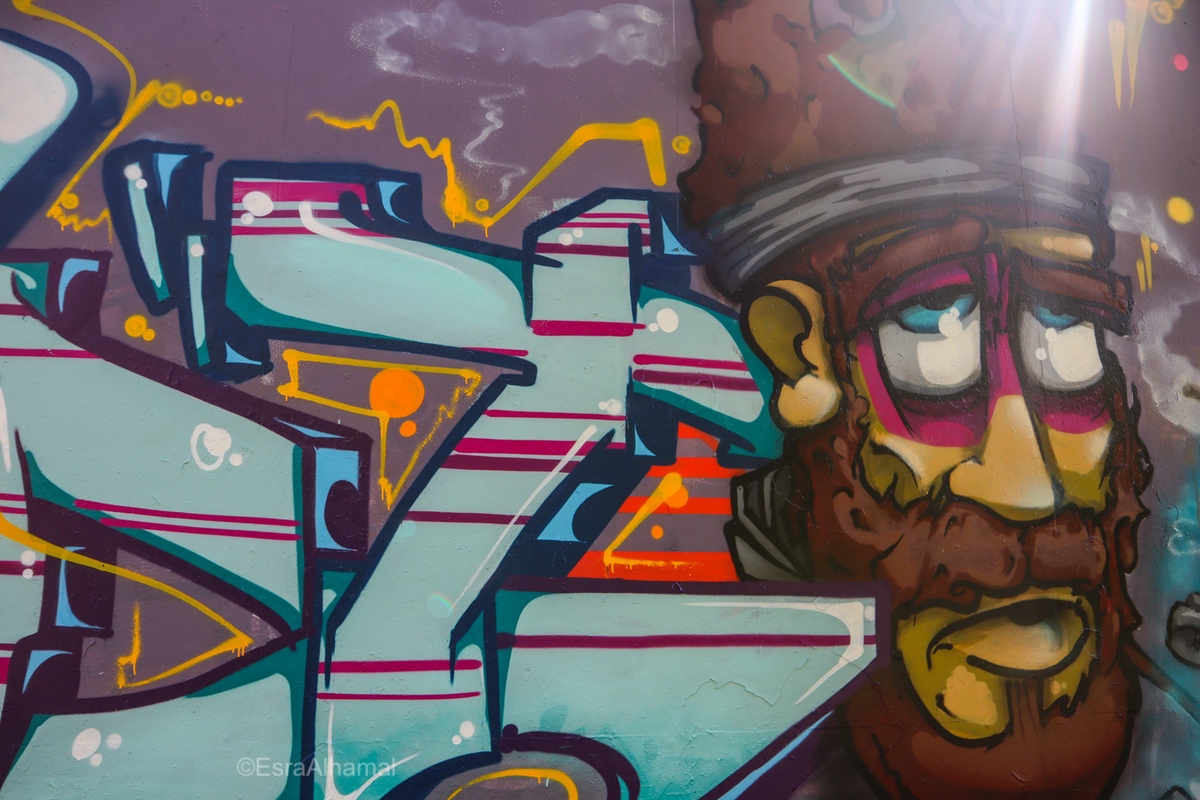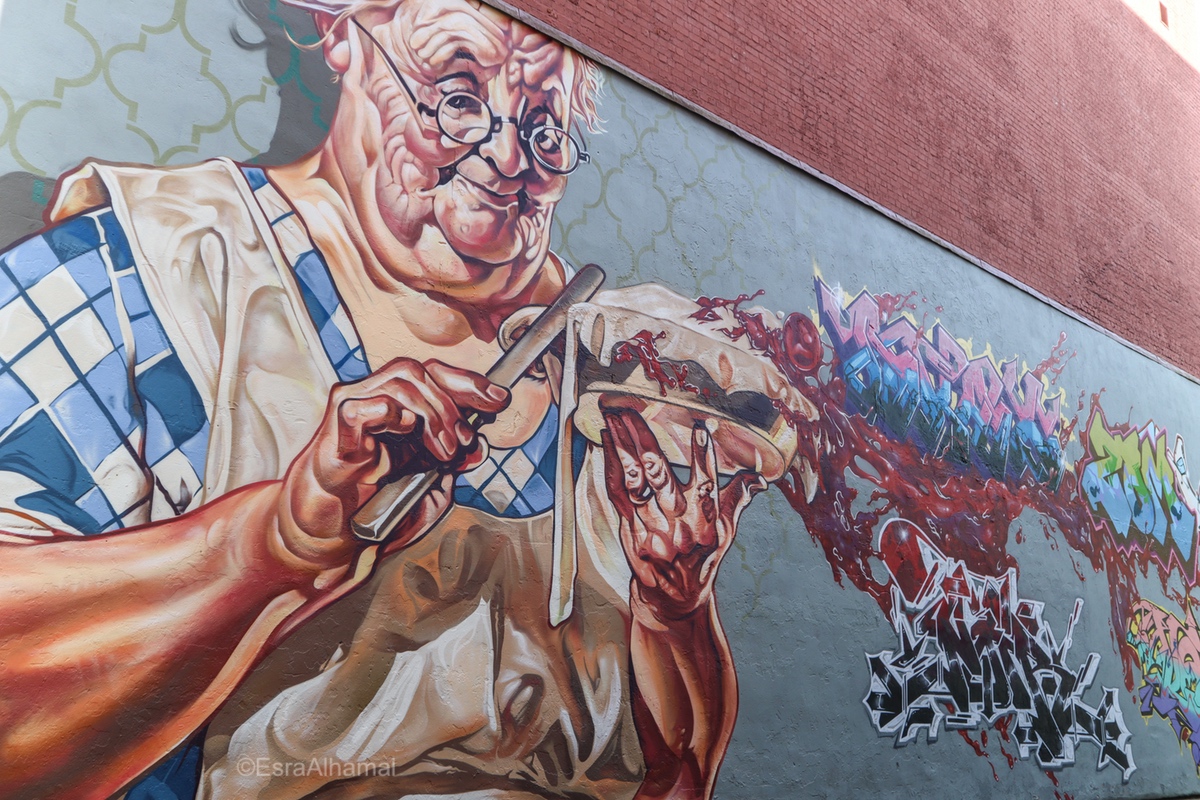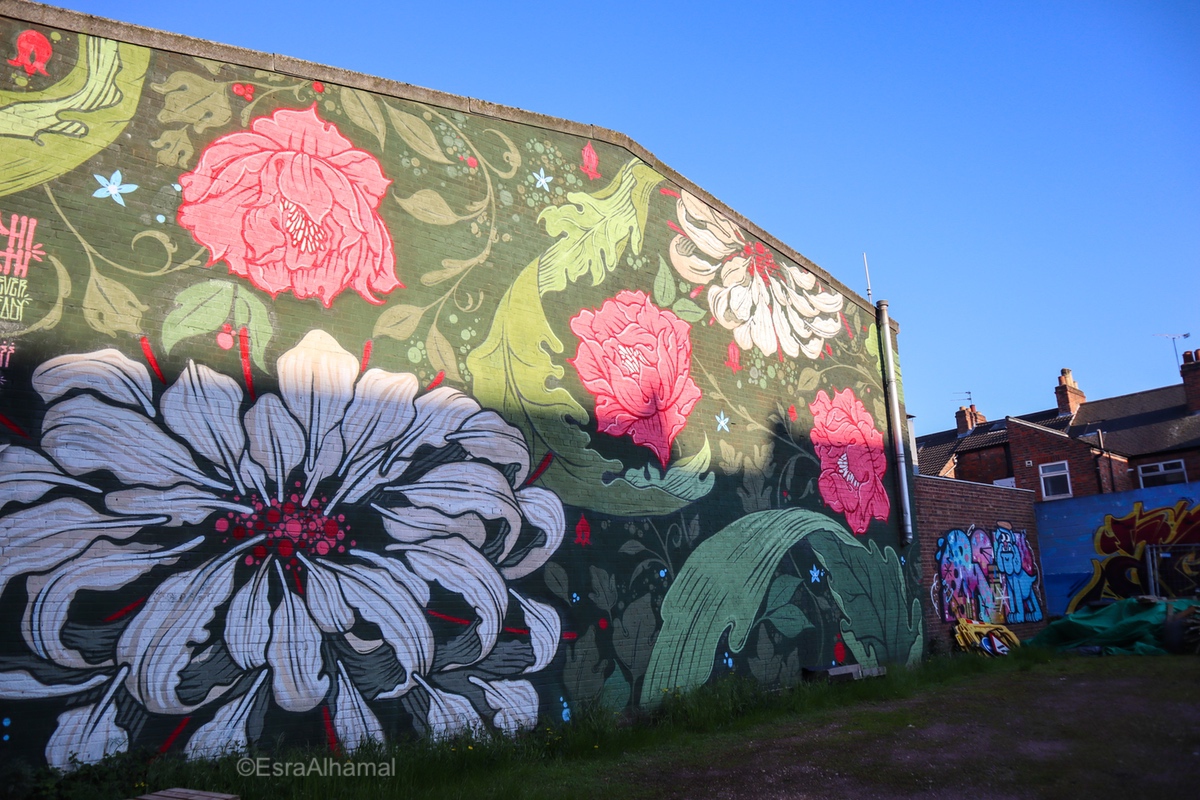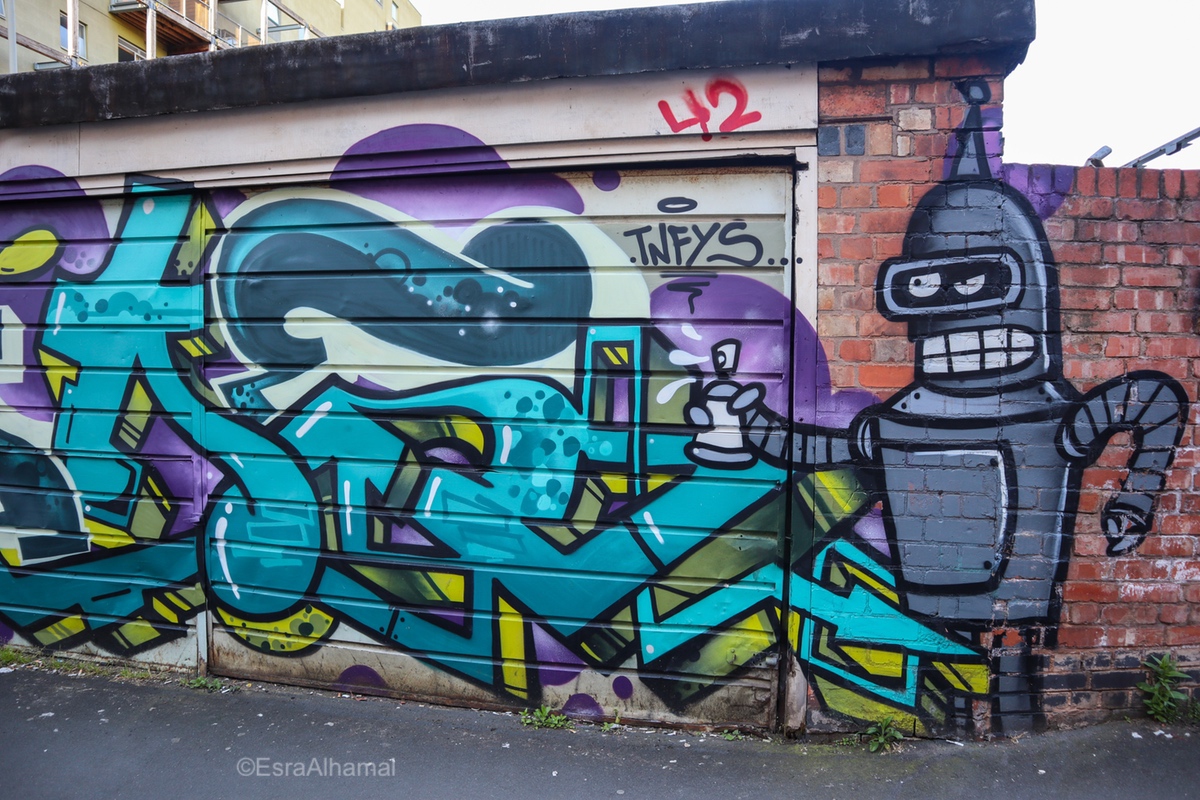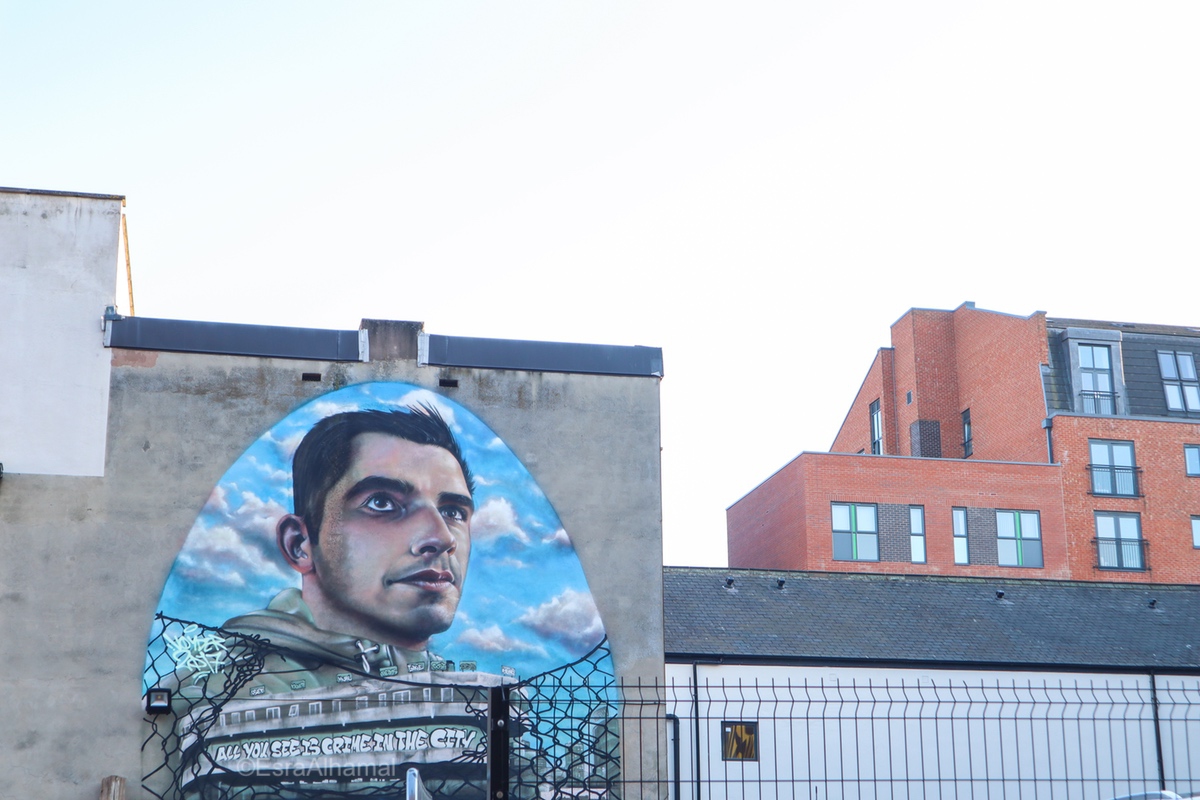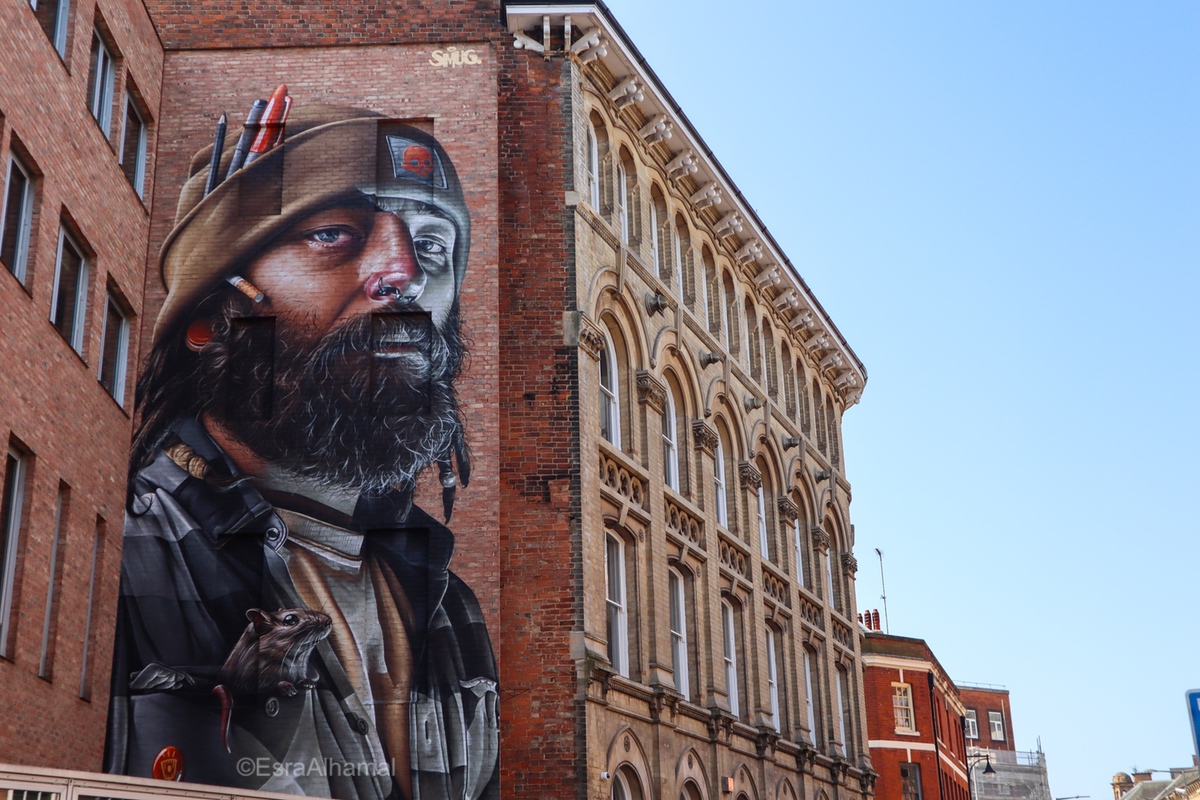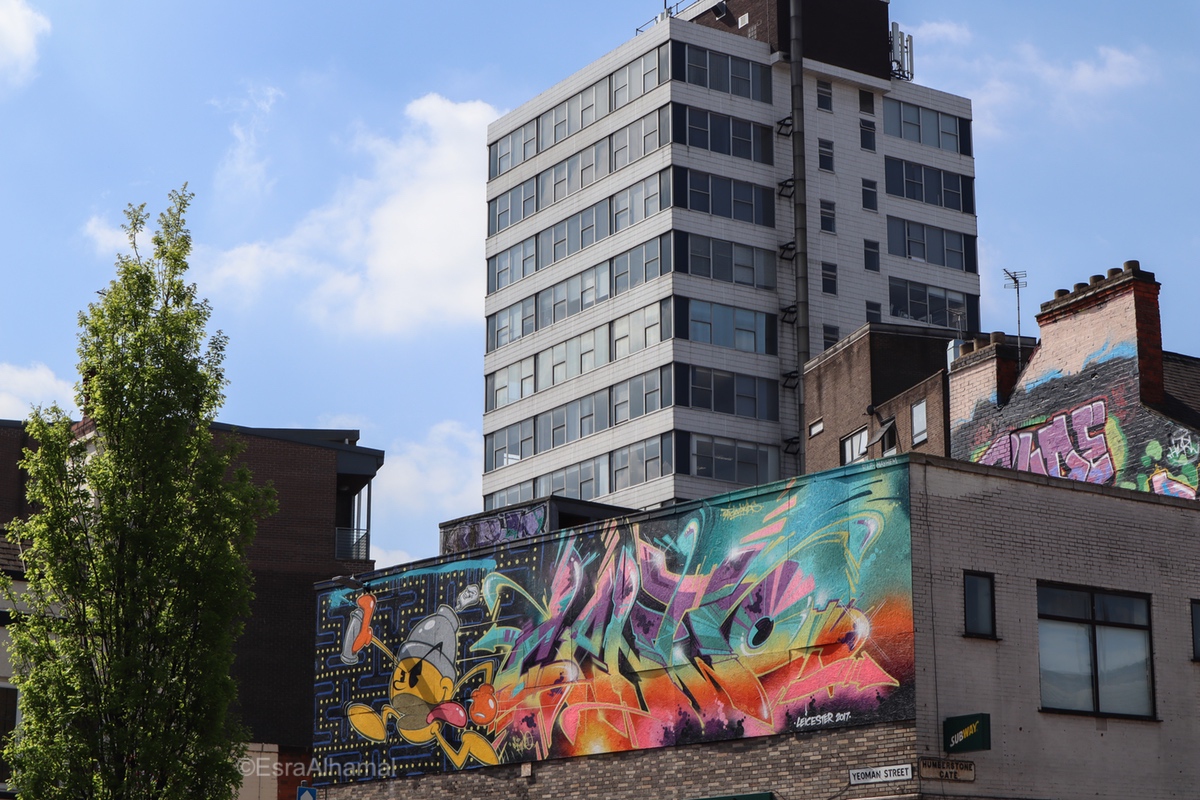 Where to eat in Leicester?
I was only there for the weekend, so I didn't have time to fully indulge in food and eating out, but I proudly managed to eat at four different restaurants! PS. A lot of recommended food spots were closed on the bank holiday Monday, so double check before you go!
Breakfast in Leicester at Kai
I only went out for one breakfast while I was in Leicester and I am happy it was at Kai. The location itself is really nice. It's basically in a court yard that felt like the equivalent of Neal's Yard in London minus the crazy crowds. I noticed that this hip little courtyard doesn't have specific halal restaurants, but they have really cute independent stores and cafes. The breakfast at Kai was nice and filling. Nothing to rave about, but still nice to go to.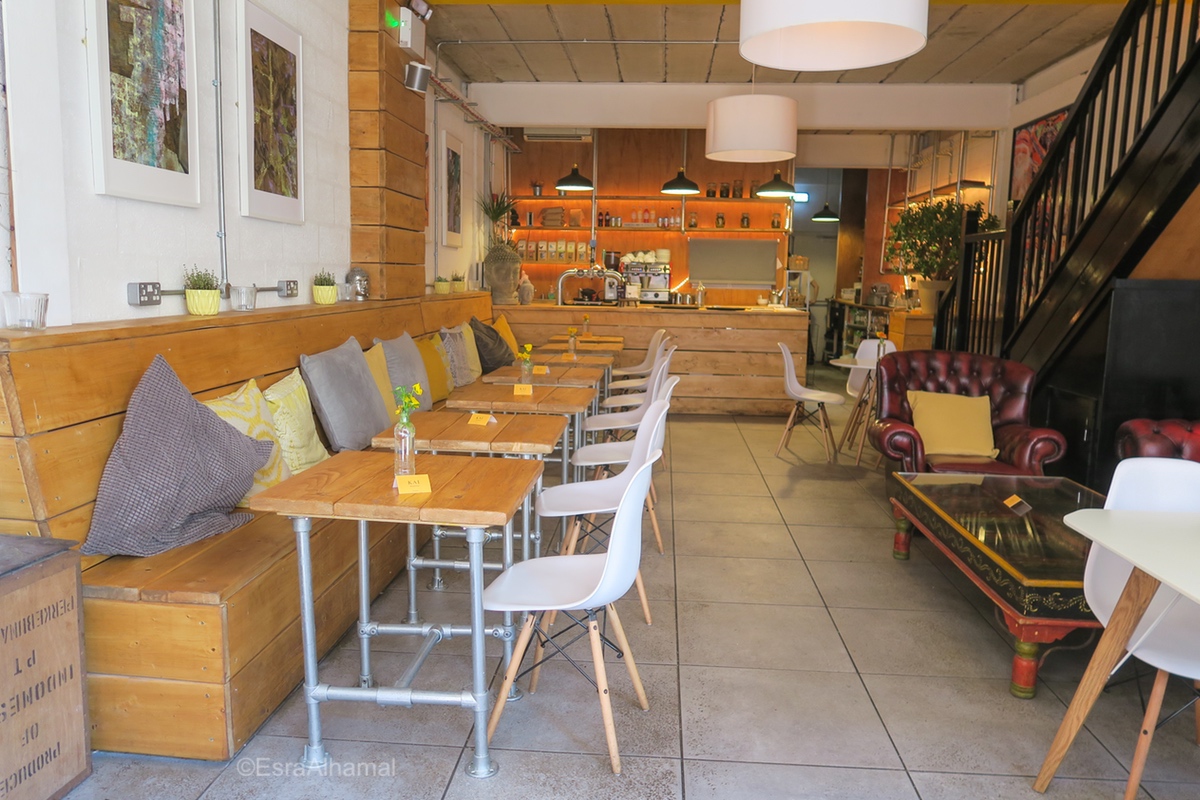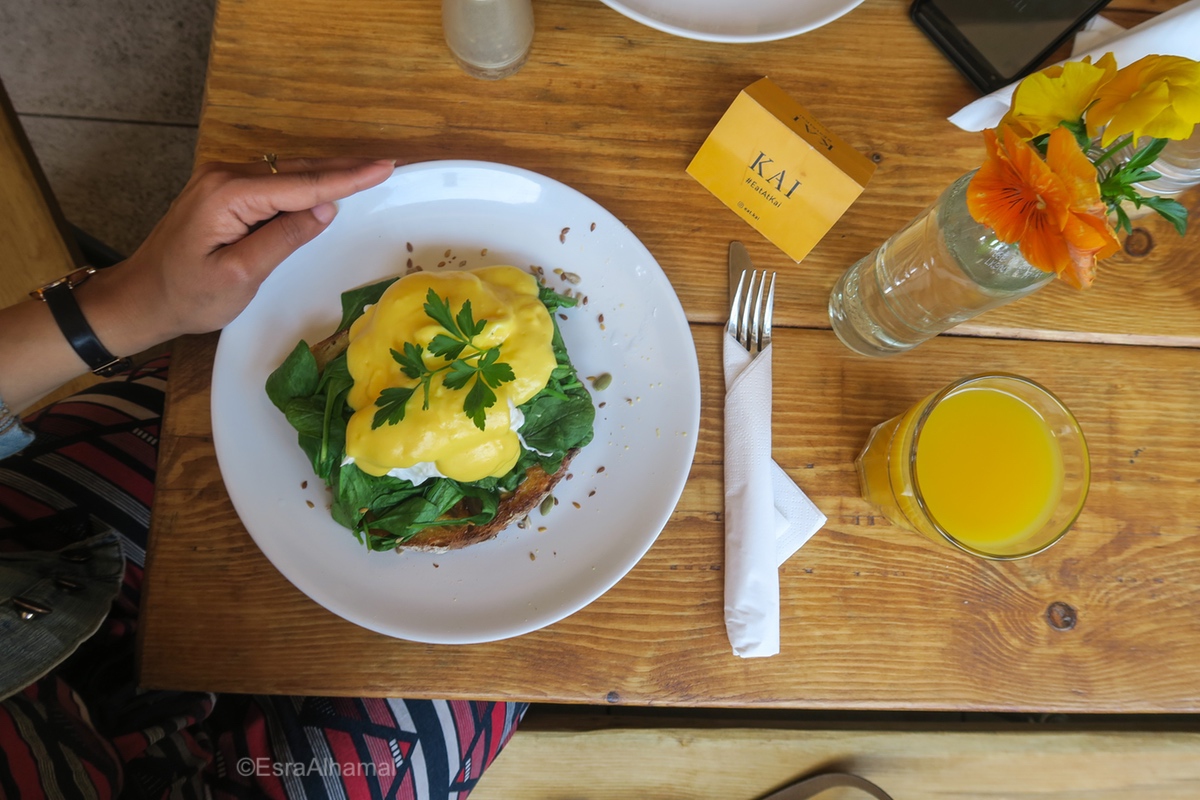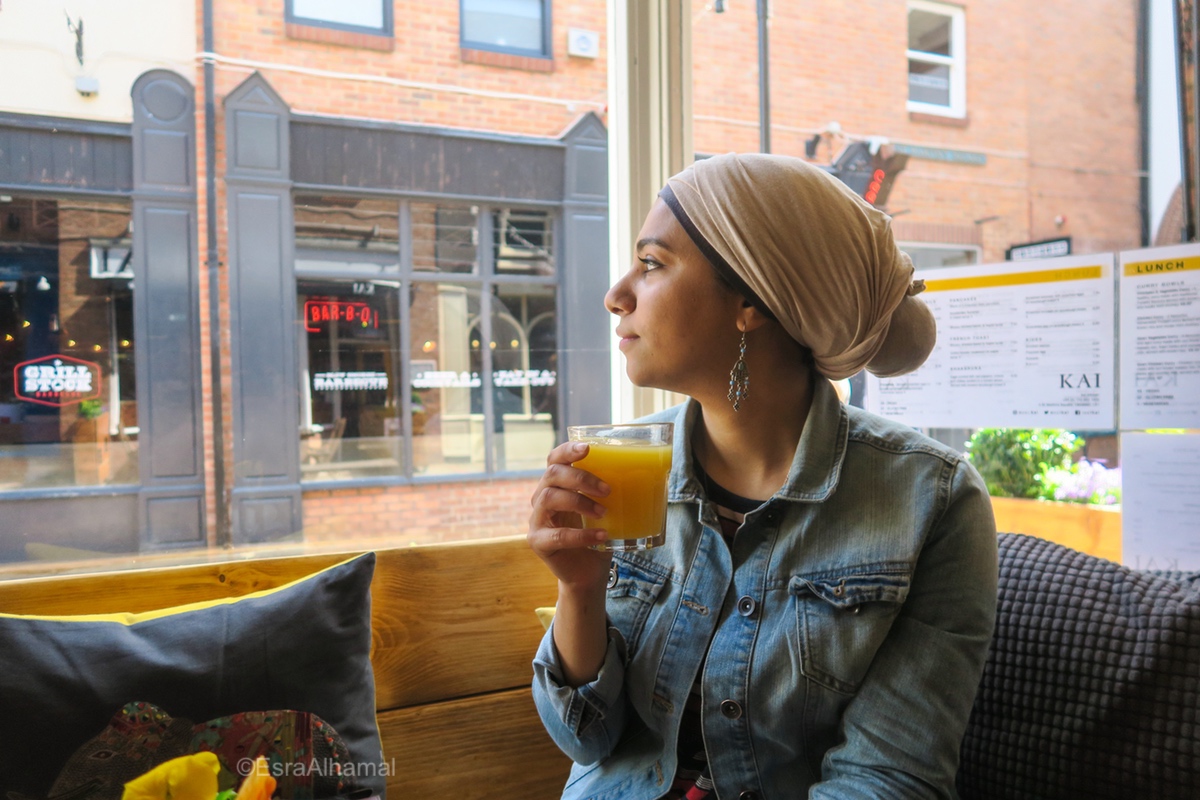 Ice Cream in Leicester at Gelato Village
28 degrees in Leicester calls for a serious ice cream session! My friend recommended this place and said it was the best in Leicester and although I haven't tried the rest of the ice cream places I think she is right! The long queue outside of it was a good sign. They also have five vegan flavours if this matters to you, which I personally prefer because I don't love the milky taste of some ice creams.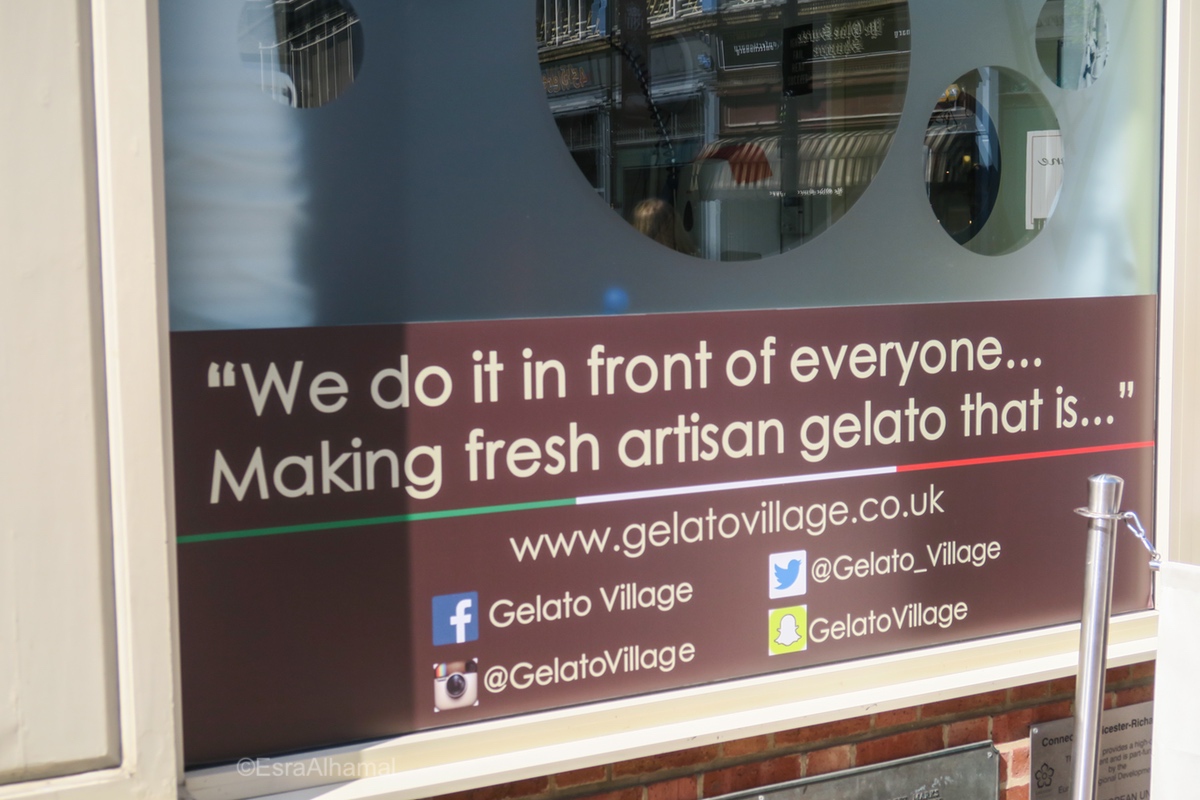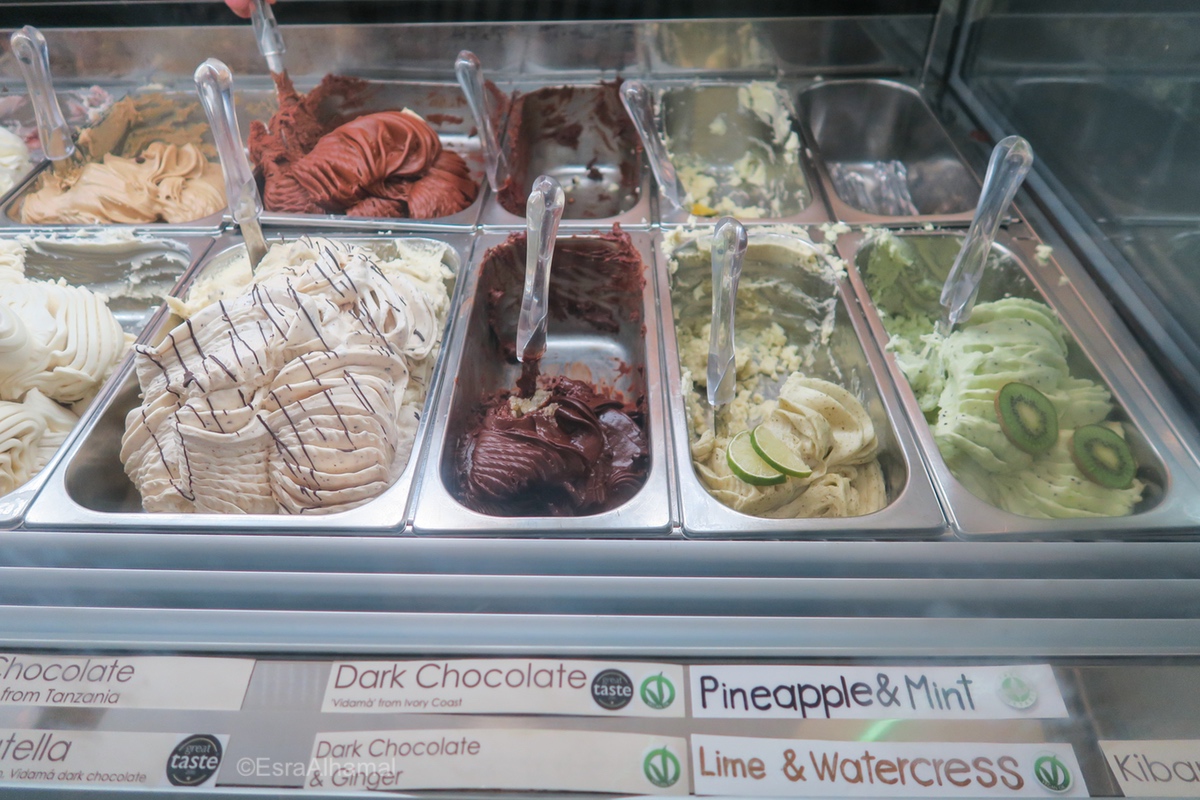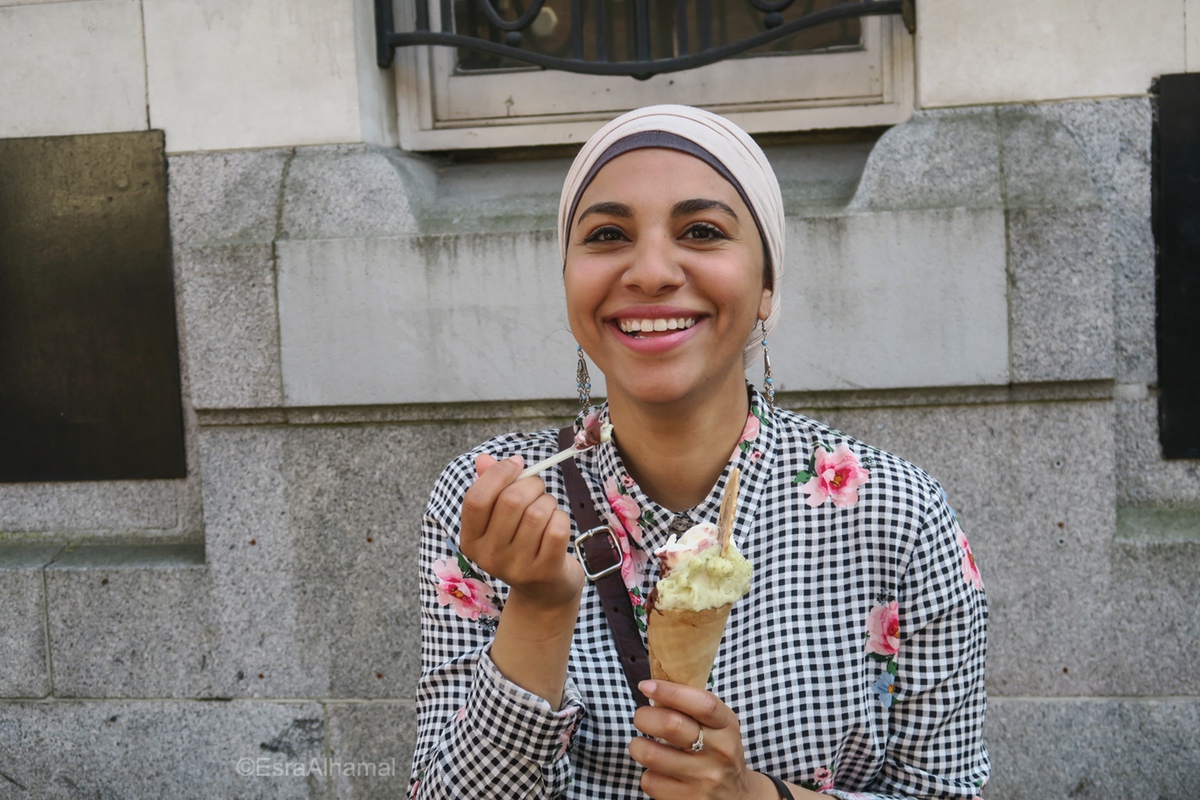 Lunch in Leicester at Boo Burgers and German Donnar Kabab
I appreciate all my three meals a day and since I was treating myself, I went out for lunch as well, which is a luxury for me because I usually skip that for a very cheap alternative when I am travelling. It helped that the food was affordable there though!
For my first day there, I had a yummy sandwich from the German Donnar Kabab. I am usually not a fan of Donnar (the very thin layers of meat), but the photos looked too good. It was cheap and cheerful.
Dinner in Leicester at Konak and Paddy Martin Inn Curry House
Dinner time gets really busy especially on the weekend. I noticed that the locals love to dine out and so I would recommend that you book a table either earlier in the day or a day in advance before you go anywhere or you will be waiting for at least 45mins. My people were smart and booked in advance, so I didn't wait at all and I liked that! As I mentioned before, most of the food I found was either Turkish or Indian, so I tried both when I was there!
The Turkish restaurant Konak is halal and located in London Road. I really loved the food and their grilled kababs with bread and yogurt YUM! Thinking back to it makes my mouth water! The service was quick and good as well. If you are in the mood for something Turkish this is a solid option!
The other dinner restaurant I tried was the Paddy Martin Inn Curry House, which sadly was not halal, but I heard soooo much amazing stuff about it I had to go try it. I had their prawn curry and vegetarian starters, which both lived up to the reputation and were very filling and delicious.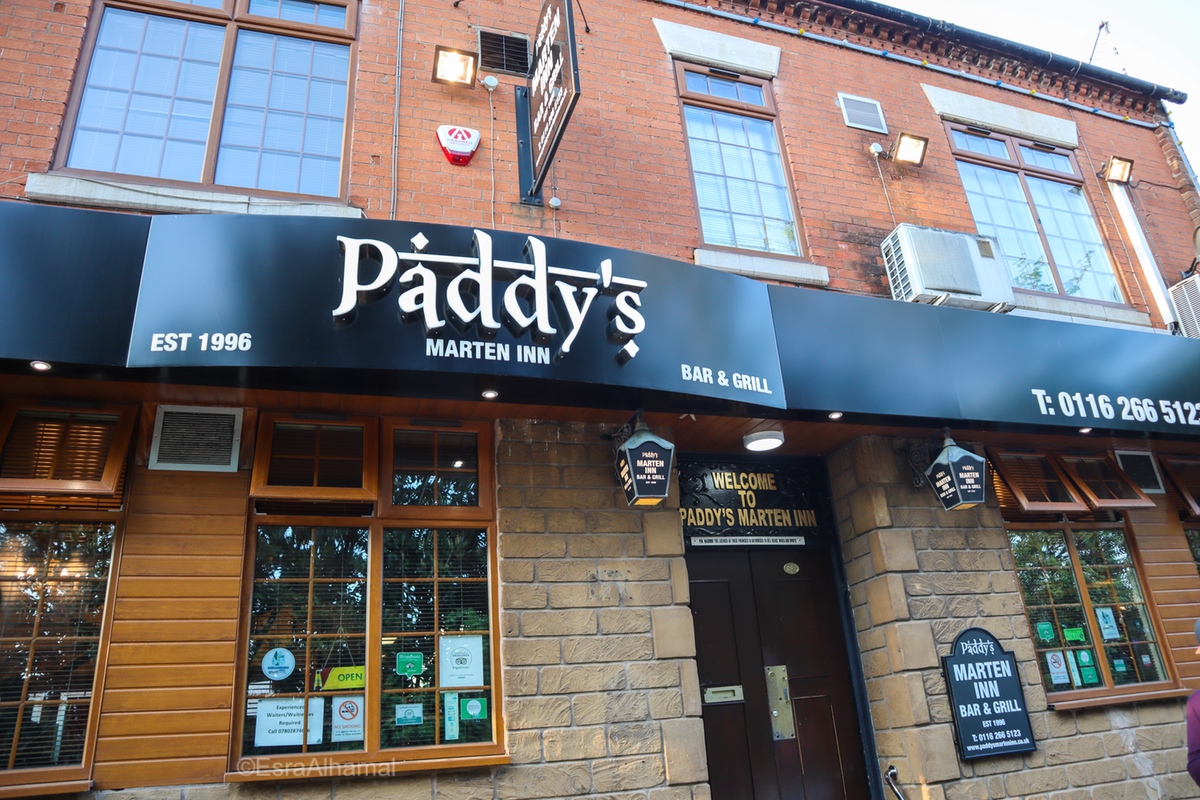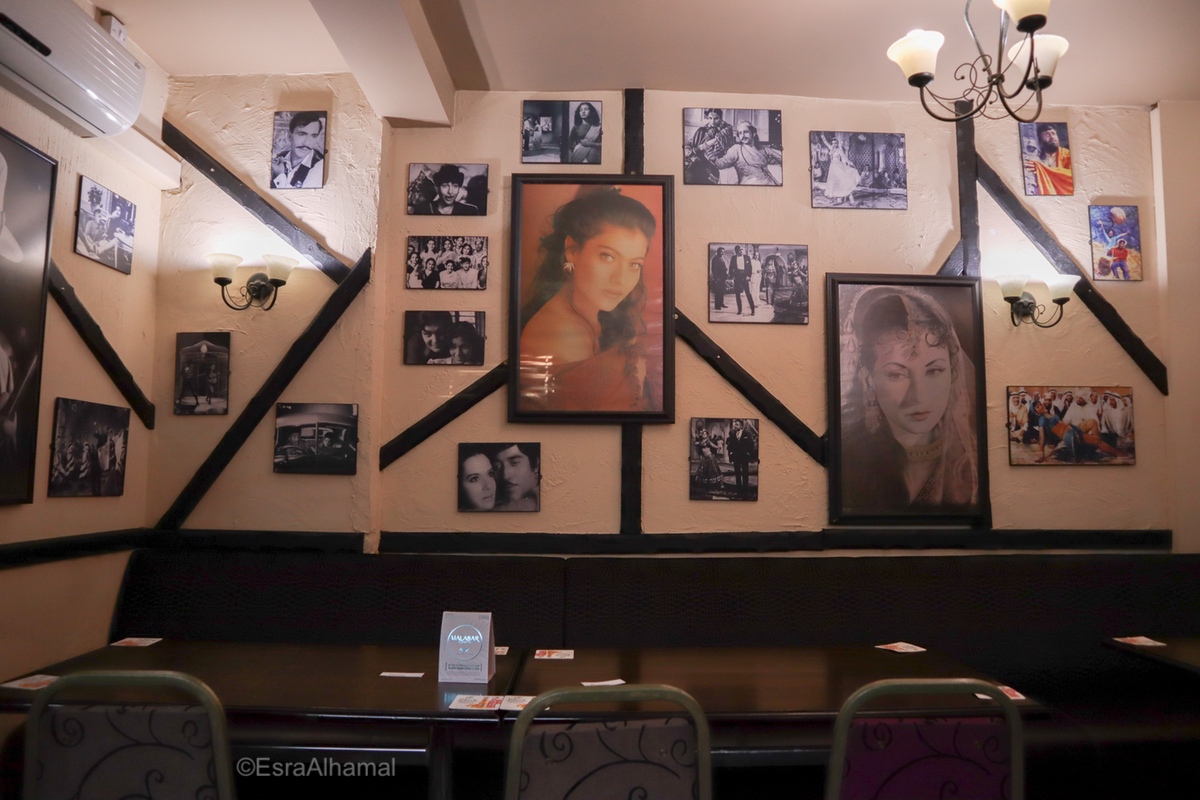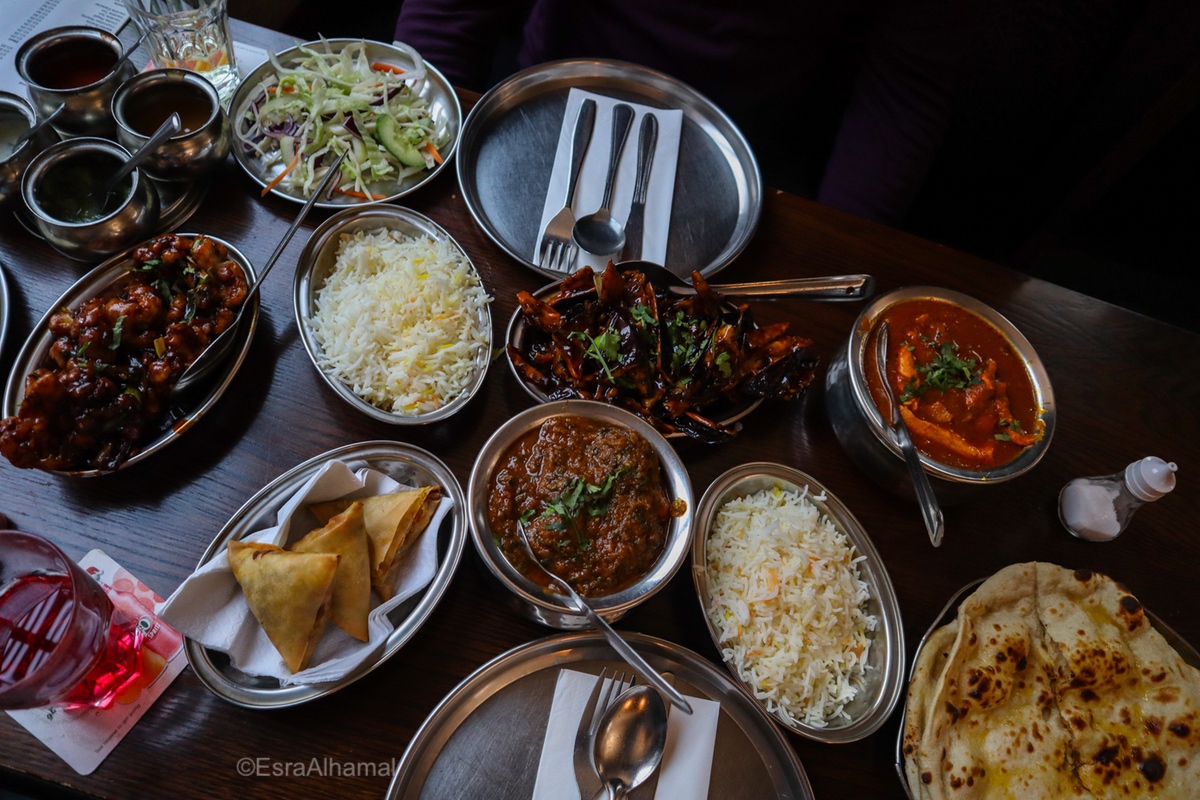 I usually use Booking.com to book my hotels as you see in my posts, but because I left booking for this weekend very late and it was a bank holiday weekend the prices were very high for below average options, but if you are booking a bit early, you might find a good deal on there. Here's the deal finder box to help you with your search.
Watch weekend in Leicester video:
I hope you found this post useful in planning your trip! Let me know your thoughts in the comments below!
More Posts about UK Travels