Who would have thought that Belfast was next on my travel list. I didn't think so and I was not even planning on it, but then I saw this great looking advert for a video conference in Belfast of all places, so I thought why not especially since it's so close!
It turns out Belfast is actually cool and I am so glad I got to go. It would have been nice to join the visit with other areas of the rest of Ireland, but travelling within the UK is actually not cheap, so I had to limit my trip to four nights and only in Belfast. There is so much to see that can easily take four days or even longer depending on how much you want to venture out because when you go to Belfast, you want to see some of the surroundings and the stunning nature of Northern Ireland. If you are a Game of Thrones fan as well, there is a whole adventure awaiting you there too!
Belfast Basics
It's part of the UK, so they use GBP/pounds as their currency, BUT they have their own designs and colours for money, so if you get some money from their ATM, make sure you spend it there! It's fine to spend it the rest of the UK, but sometimes people who haven't seen it before might be difficult.

The weather in Belfast is basically rain with a random chance of sunshine. It is a very rainy part of the world and it is very normal to get rain and sunshine 10 minutes apart. I can tell you the best time because weather predictions are not always accurate, but I enjoyed my early September timing.
Muslims in Belfast
In my Google search, I found one: Belfast Islamic centre there, but I did not go to it personally. I saw a few Muslims and ladies wearing the scarf, but I could count them all on one hand. Everyone was nice to me though. I got a few curious looks when I was walking in North Belfast, but that is because international people are very limited there and are usually in the Central and South areas. Although, a lot of the activities in Belfast revolves around drinking, you can completely ignore that scene and focus on the natural and architectural wonders in and around the city.
Public Transportation & Taxis in Belfast:
The city is powered by buses and you can get all their schedules and directions through Google Maps, but when changes happen, Google does not always get the memo. During my visit, they had a fire in Primark in the central location, so a lot of bus routes were rerouted. I had to randomly walk to different stops to try and get the bus. I even had to call the bus service number when I was waiting for the airport express bus because I was waiting for half an hour without any luck. It turns out the bus stop has moved "temporarily" to another spot 10 minutes away, so beware!

They have Uber in Belfast, but I found that local taxi companies that you call are much cheaper and give you the price in advance. Plus, the limited Uber makes them reject closer journeys. The place you stay in, will give you the number of the local taxis around, but a quick google search will yield the same result too.
Things to do in Belfast (Alcohol Free Activities in Belfast)
St. Gorge's Market
I heard great things about the market, but it wasn't part of my plan until the bus stopped me right in front of it! I went in for a quick look and it was in ways similar to the Borough Market in London. I couldn't resist the sweets and cakes sold there! They also had few stalls for really cool & unique gifts, so ended up getting few presents from there for others and for myself too! The stones stand was my absolute favourite.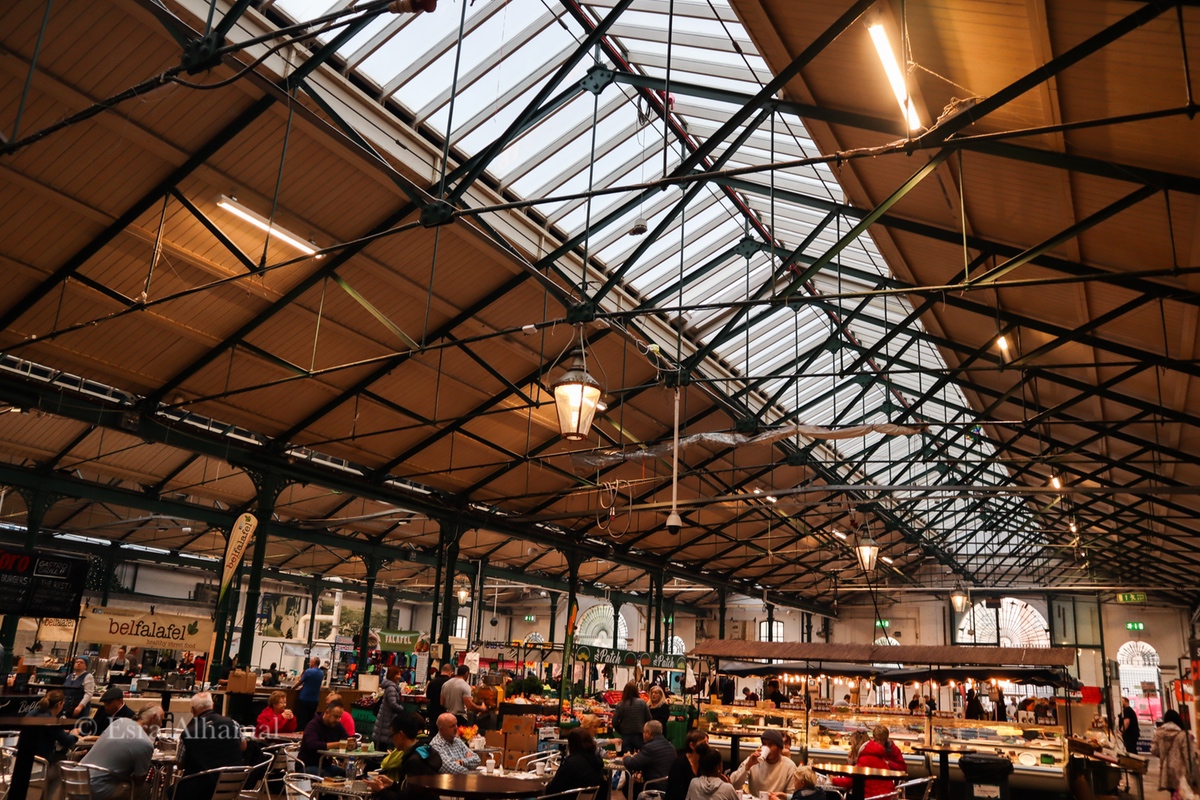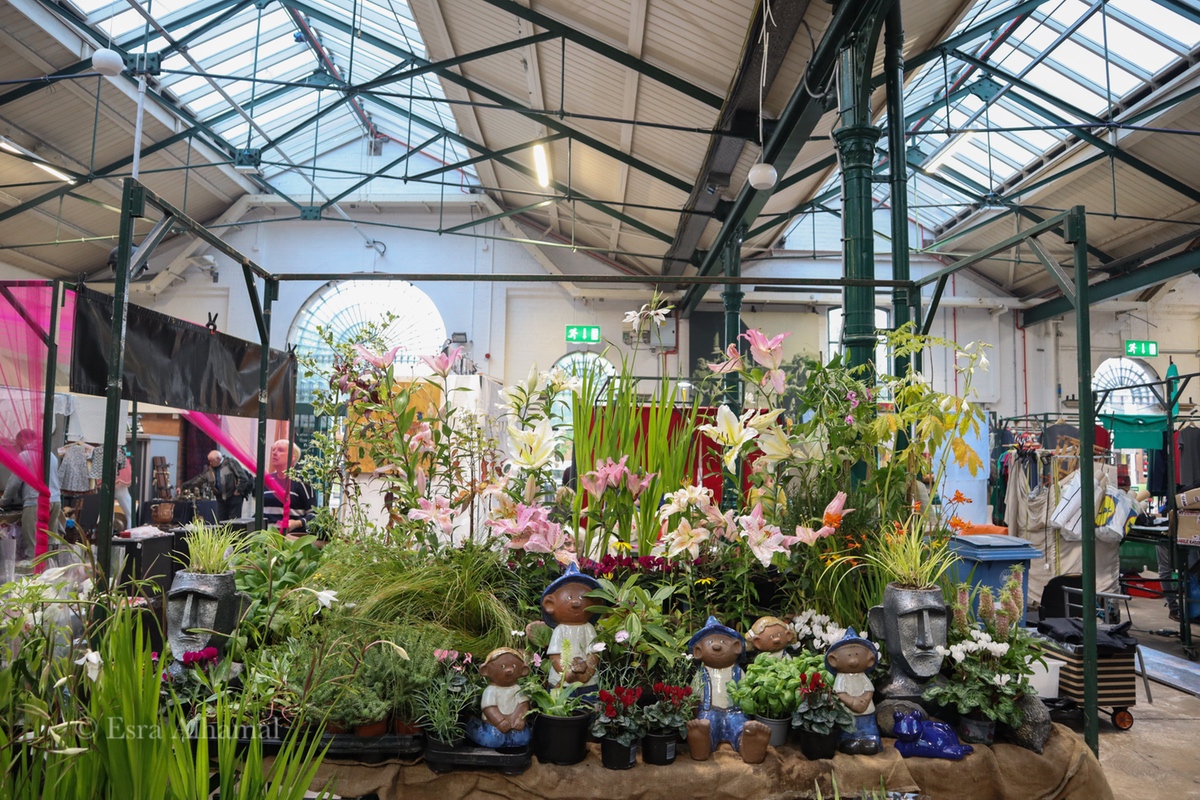 City Walking Tour - Central Belfast
As you know from this blog by now, I do love a good city walk through the city. The Belfast free walking tour was such a good way to get to know the history and the culture further plus we got to stop at the main sights that are not to be missed! It was about two hours of walking and thankfully the weather was not raining, so it was very pleasant. The free aspect of the tour means you don't have to pay in advance, but you should pay something afterwards. I usually pay £10 or 10 euros. You can pay more or less if you wish since it's a "tip" but 10 seems fair for me at least.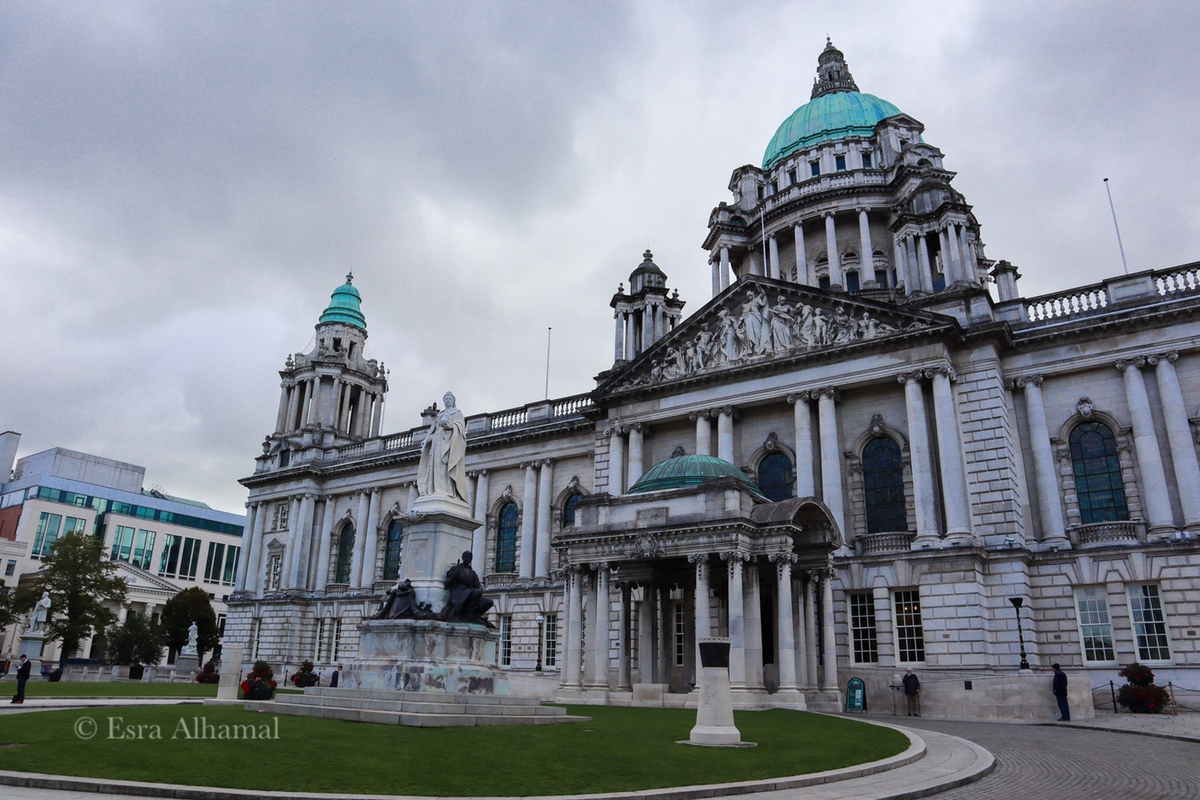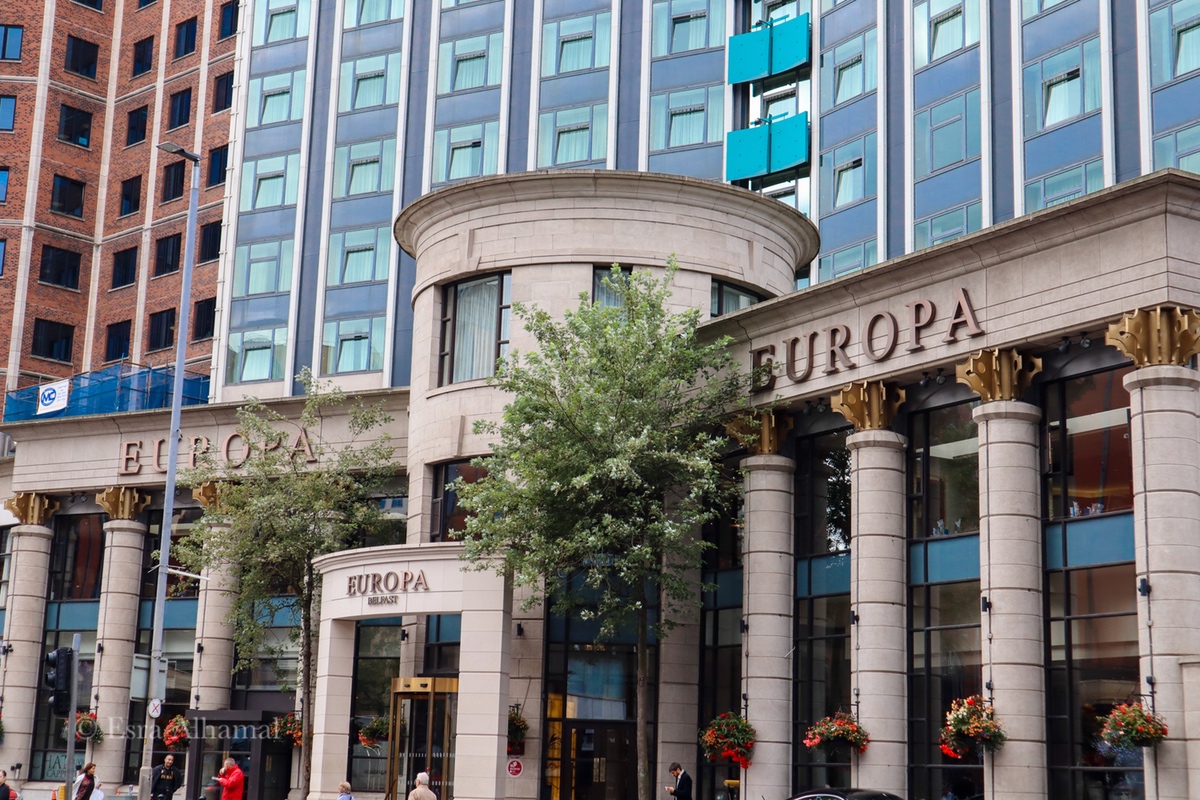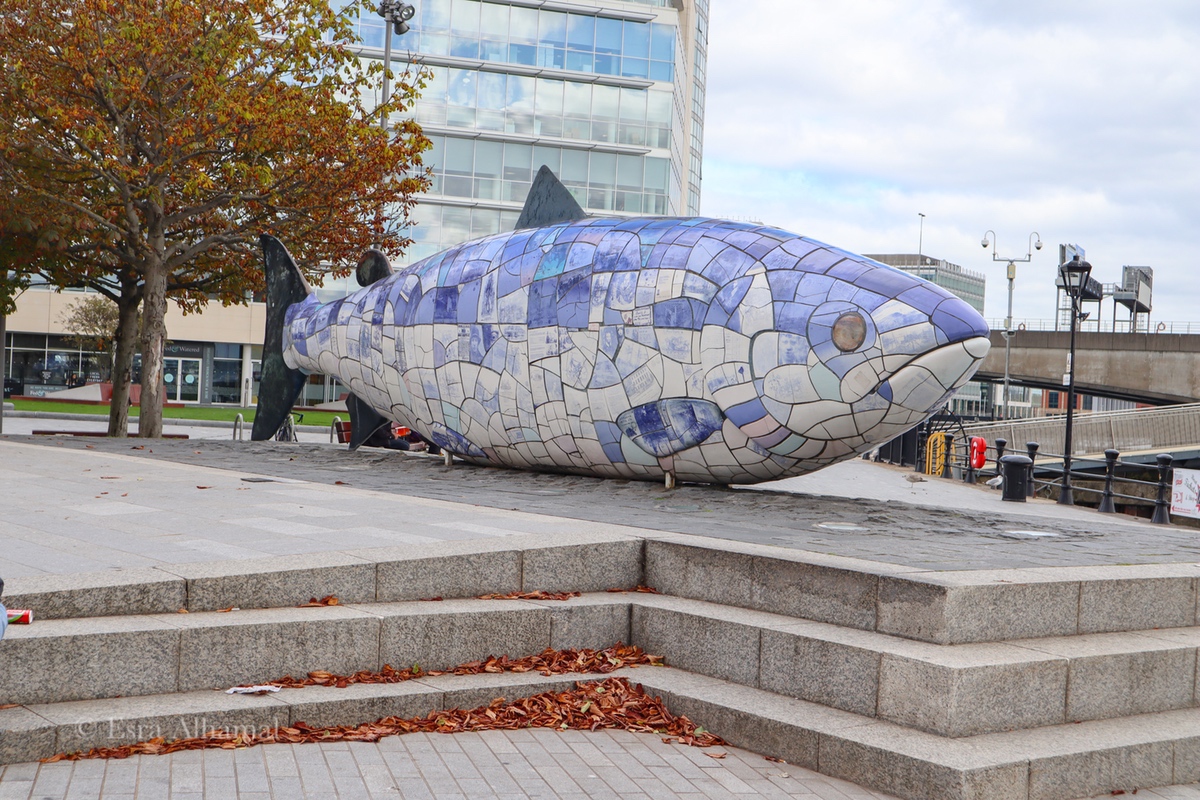 Political Walking Tour - West Belfast
The same company that did the city walking tour also had an option for a political tour and since my knowledge of the politics there was limited to one random movie I watched on Netflix, I thought going on it will be a good idea. The tour was three hours long and split into two sections and given by Republican and Loyalist ex-political prisoners. Each tells you their side of the story and I found it so fascinating the impact of religion and society in all of that. I enjoyed the first two hours, but started getting tired by the third one. I think this tour is also a good way to go see West Belfast without feeling uneasy with the unknown surroundings.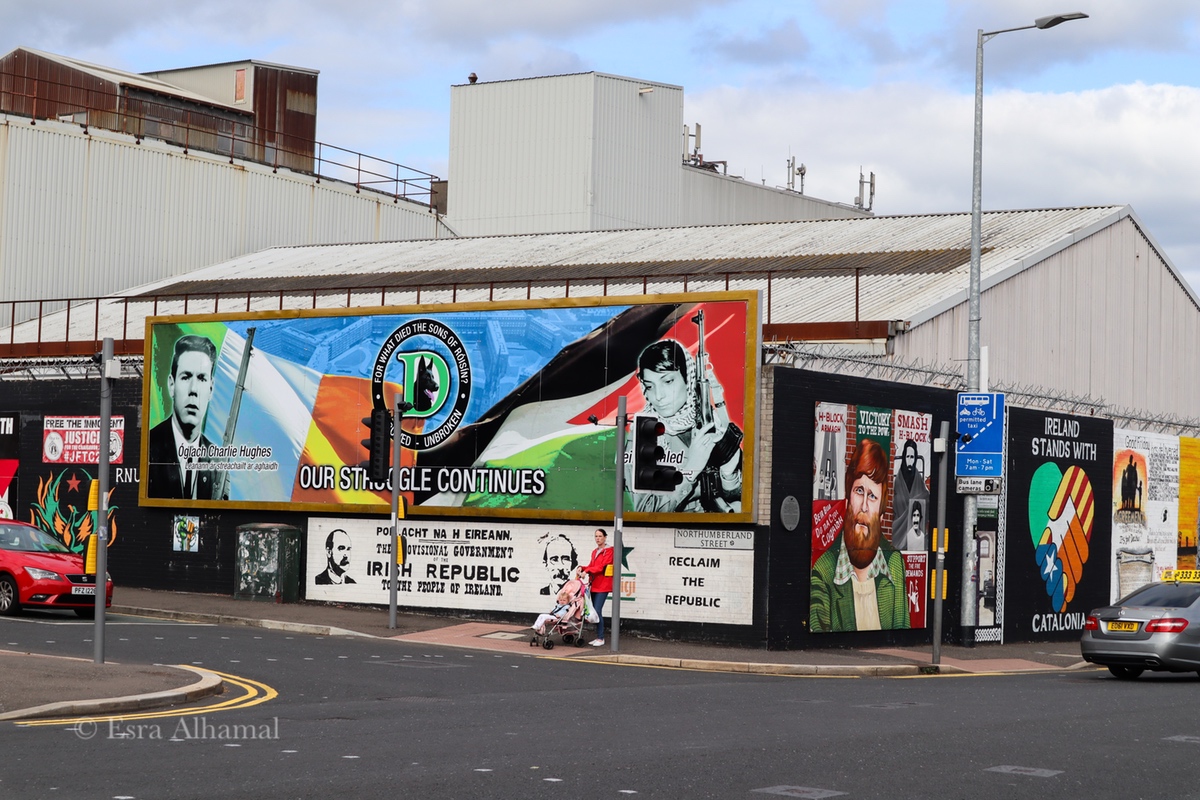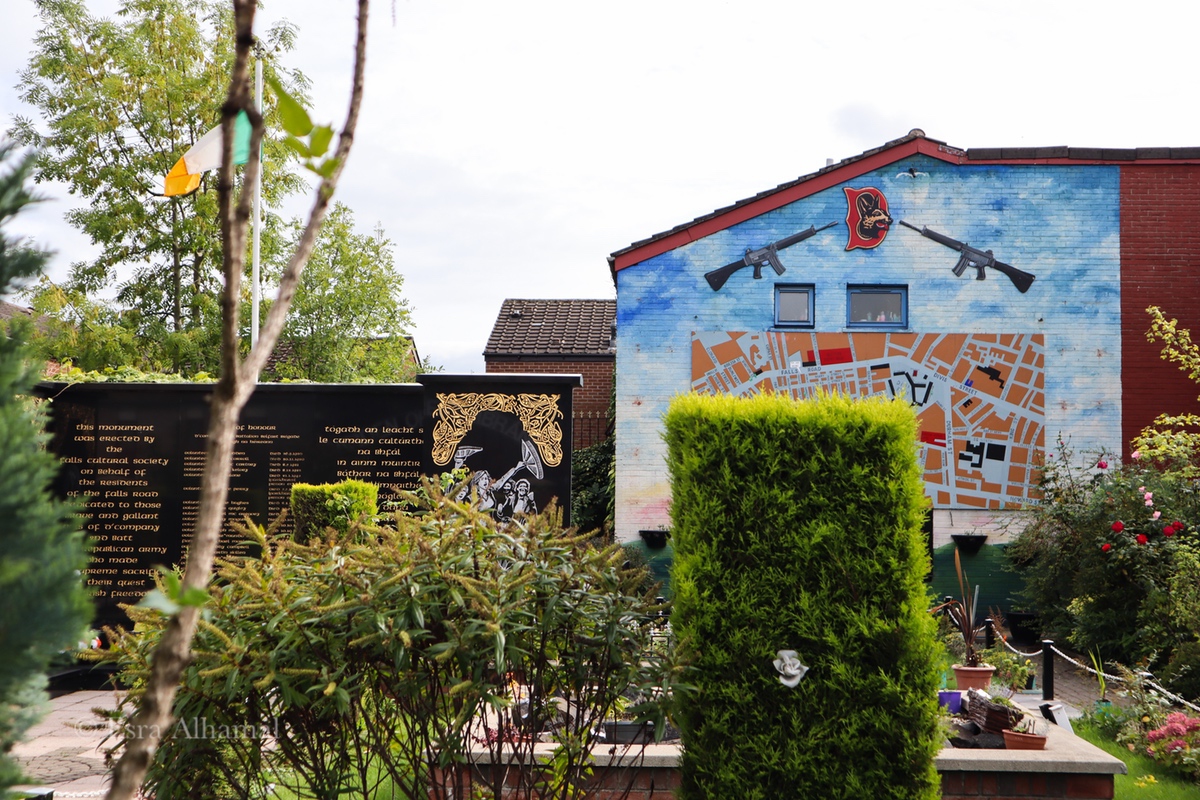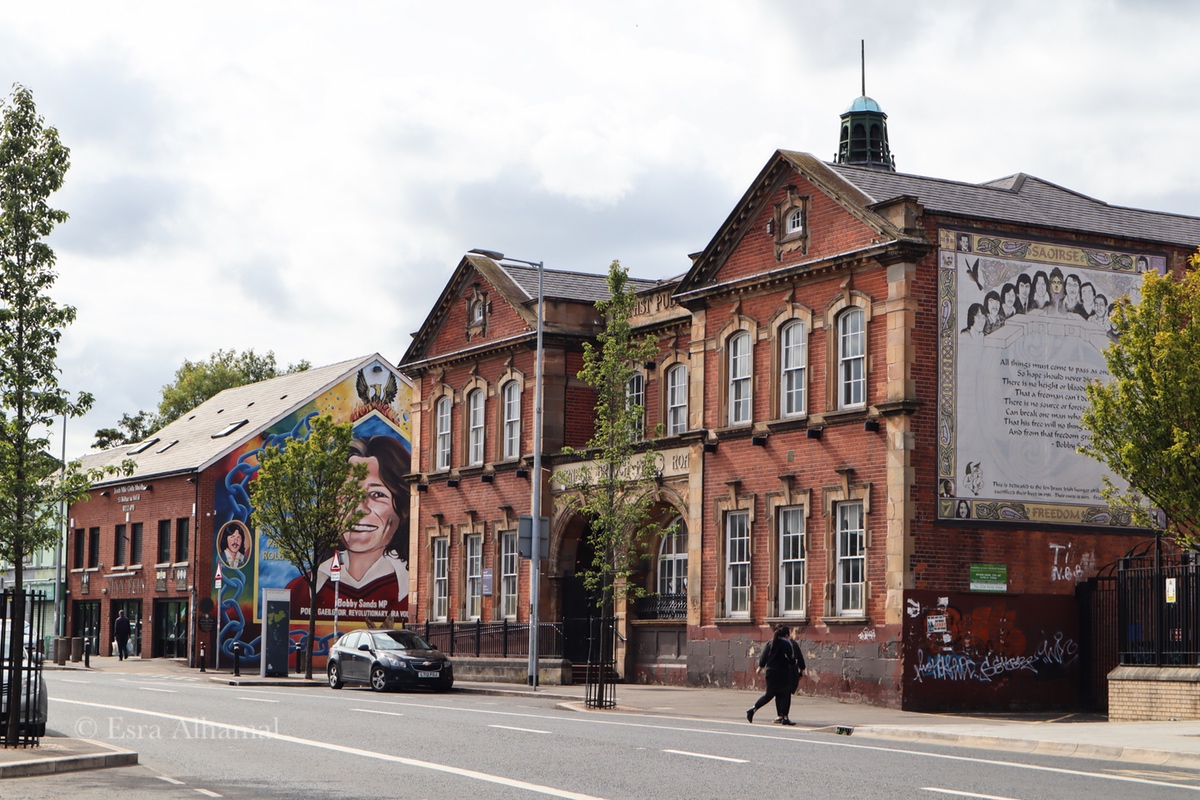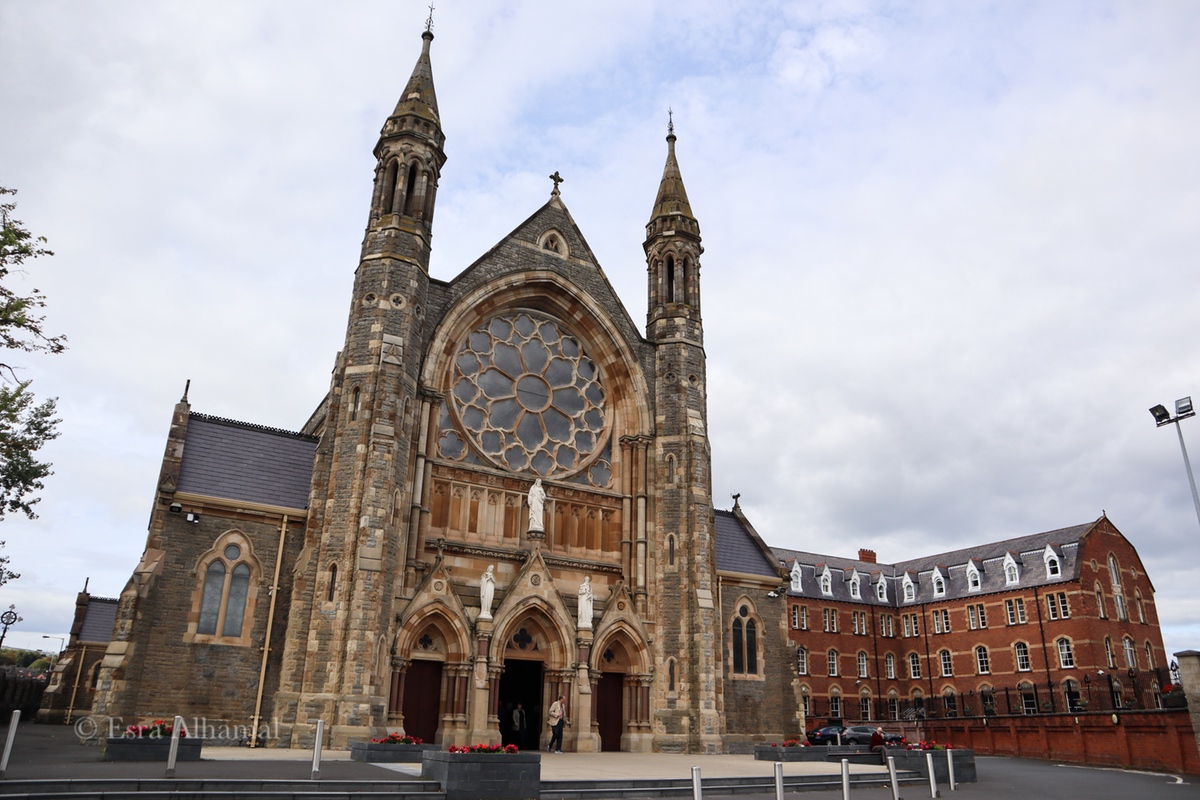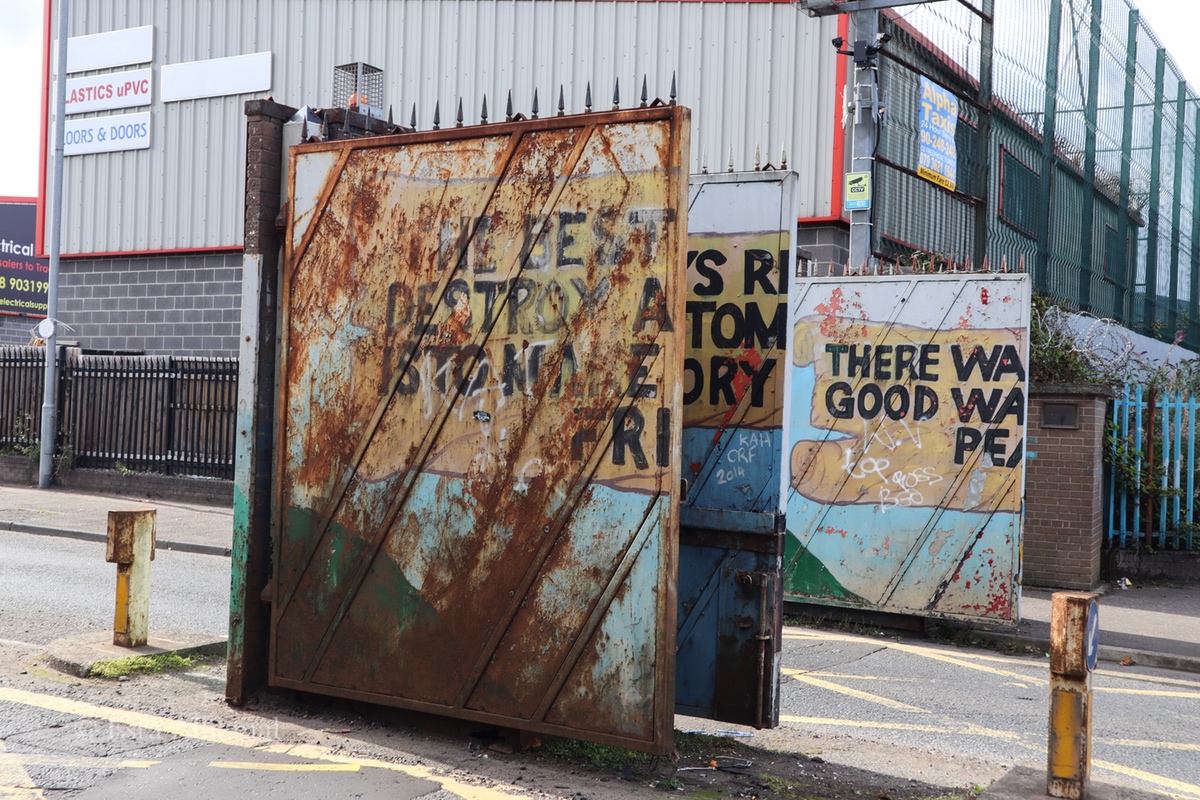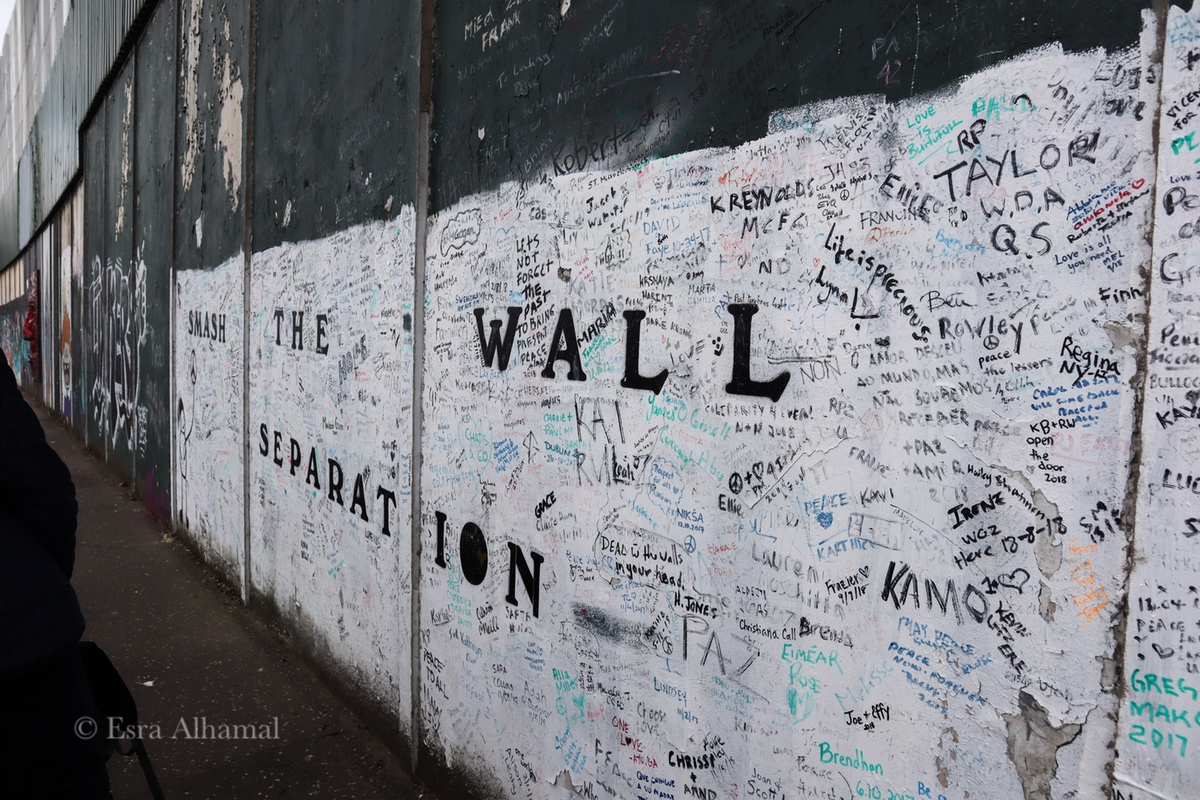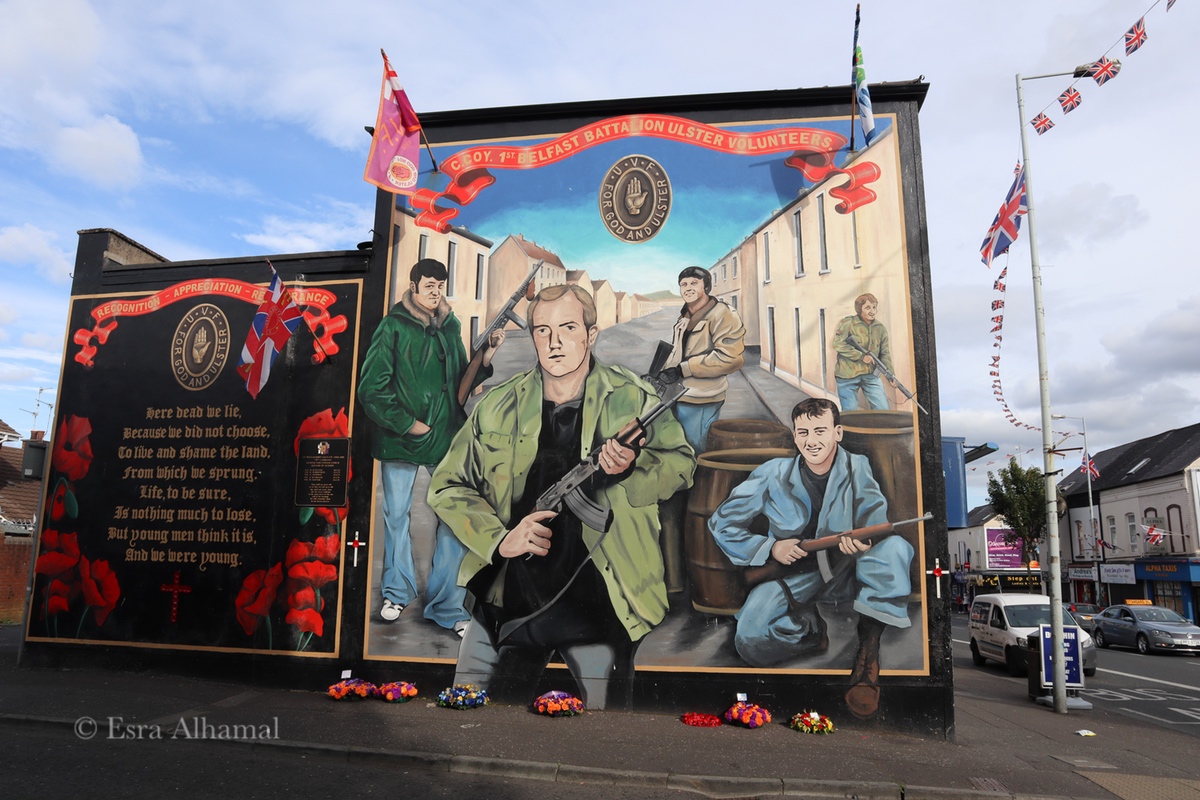 Titanic Museum + SS Nomadic Ship
I heard good things about this museum from my old neighbours and I thought I should go see it because again all I know about the Titanic is the movie. I did not even realise till I got there that they actually MADE the ship there hence the name. I thought it was a nice interactive museum and it will take you an hour and a half or two depending on how fast or slow you are at these things. I got the audio guide too because I wanted to fully understand the history. A lot of it was about the workers and their struggles, which is something I never even thought about. The museum takes you from the planning stages until the tragedy and the survivors.
The ticket allows you to go on the last remaining ship from the same makers of the Titanic, which is parked right outside the museum. I did it in 10minutes because I was rushing, but you can take your time and do it in half an hour or an hour.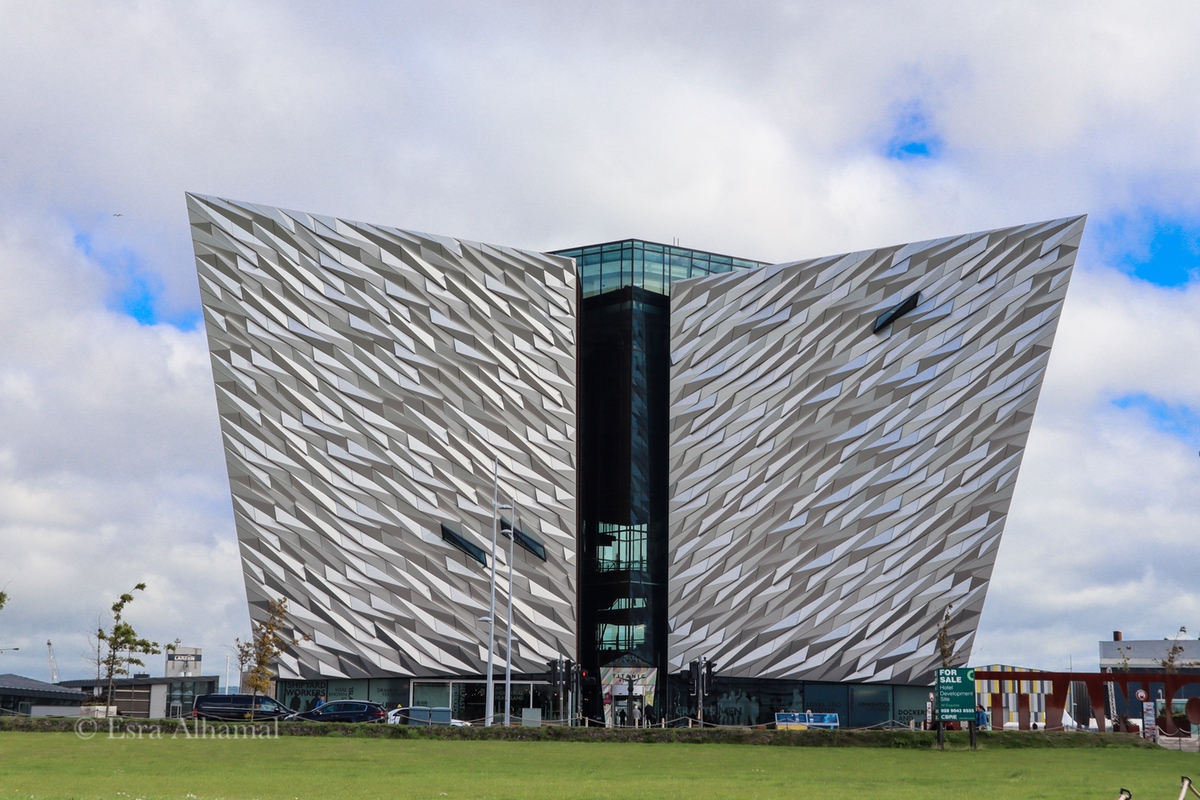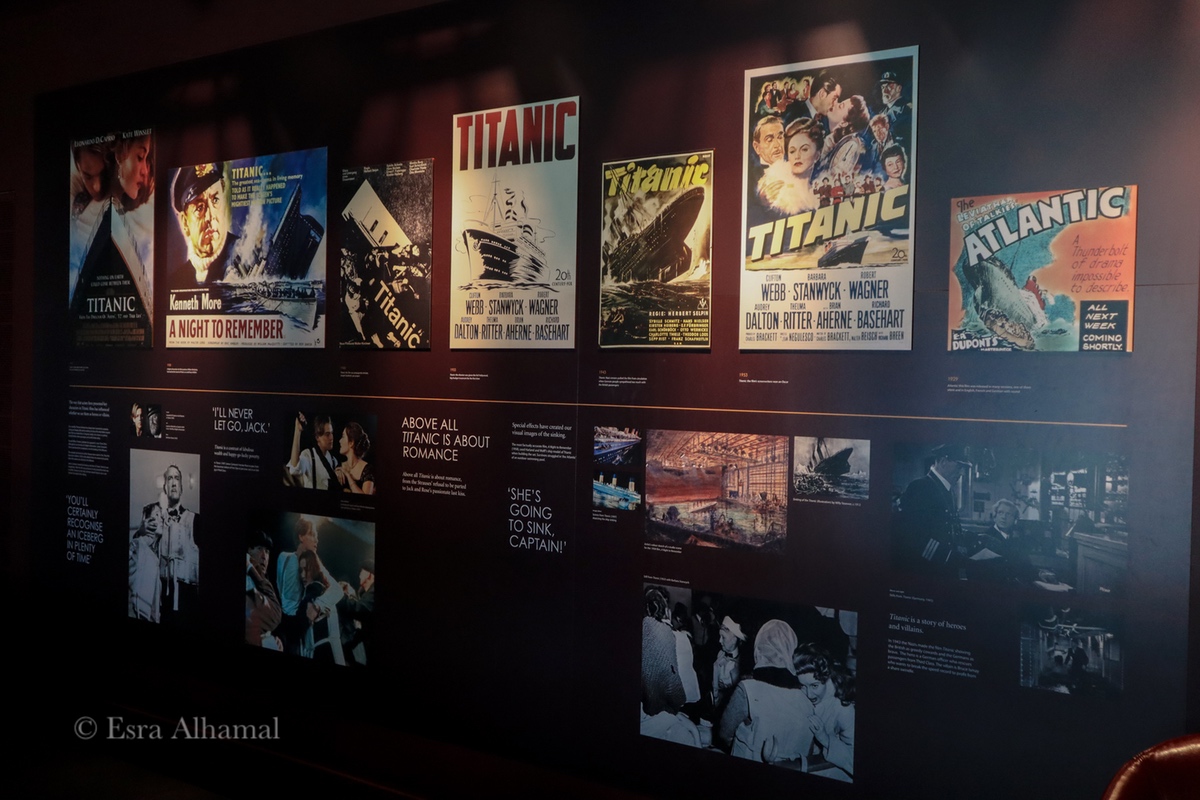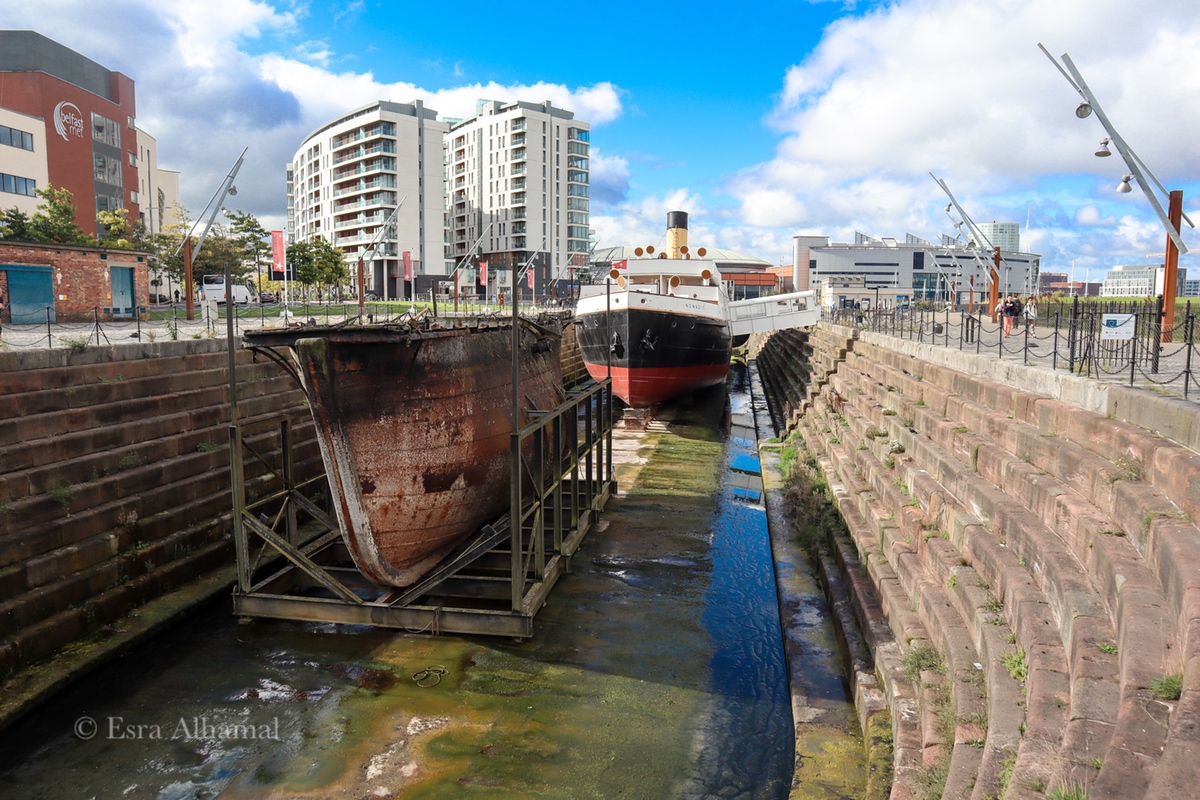 Watch how I visited Belfast in this video:
Going beyond Belfast to the UNESCO protected natural Sites
I knew Northern Ireland is full of natural wonders, so I had to find a day trip to go and see them. I reached out to the Irish Tours to ask about their offers and they offered their From Belfast: Giant's Causeway Guided Tour . The main thing I was looking forward to the most was the Giant Causeway, which is one of the most popular things to see anyway. Thankfully, in September it was not too busy! I got to really enjoy a mix of cloud and sunshine. The weather there is so changeable so something warm and a rain coat are a MUST. We stayed about 1 hour and 45 minutes there and it was enough to go into the red trail hike. I would have loved to stay there all day to be honest. It was just stunning. On the way to the next stop, we passed a pretty stone castle, Dunluce Castle, and continued on to the Bushmills Whiskey Distillery. Since I am a Muslim and I don't drink, I skipped this part of the tour and I went to the little village centre just 5minutes walk away and I had some nice fish and chips there and walked around. I found it a really nice alternative. After lunch, we headed to Carrick-A-Rede Rope Bridge. They actually ask you if you want to cross the bridge from the start of the tour and it is £10 extra that goes to the National Trust and their preserving work. I was not tempted, but a few people wanted to do it. The bridge in real life wasn't as steep or scary or anything. It looked safe and small. The surrounding cliffs, the ocean and the nature were the very impressive part. They were just stunning!! On the way back, we saw another castle as well. I really enjoyed it. It's a very quick way to see the main points of interests outside of Belfast especially when you do not have a car. The tour guide I got on my bus was very funny and full of stories, which made the day even more fun.
Irish Tour Ticktes do a Game of Throne tour as well if you are into it!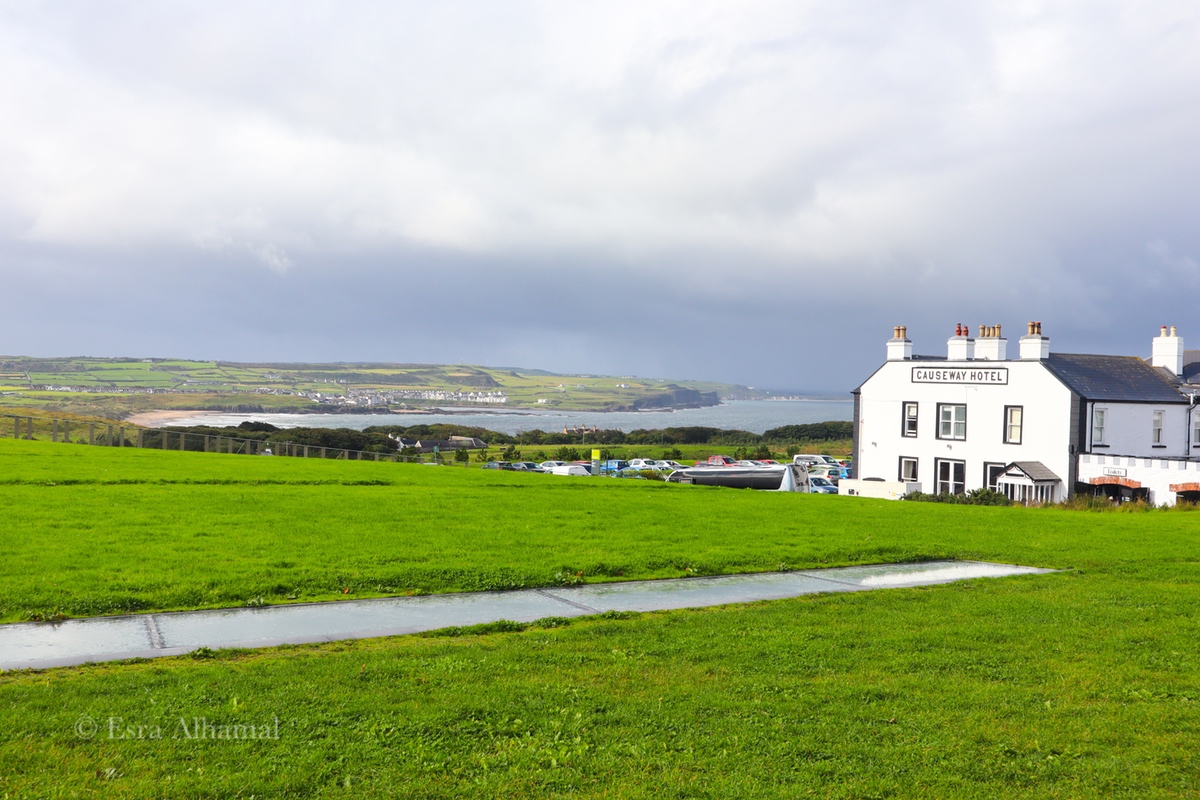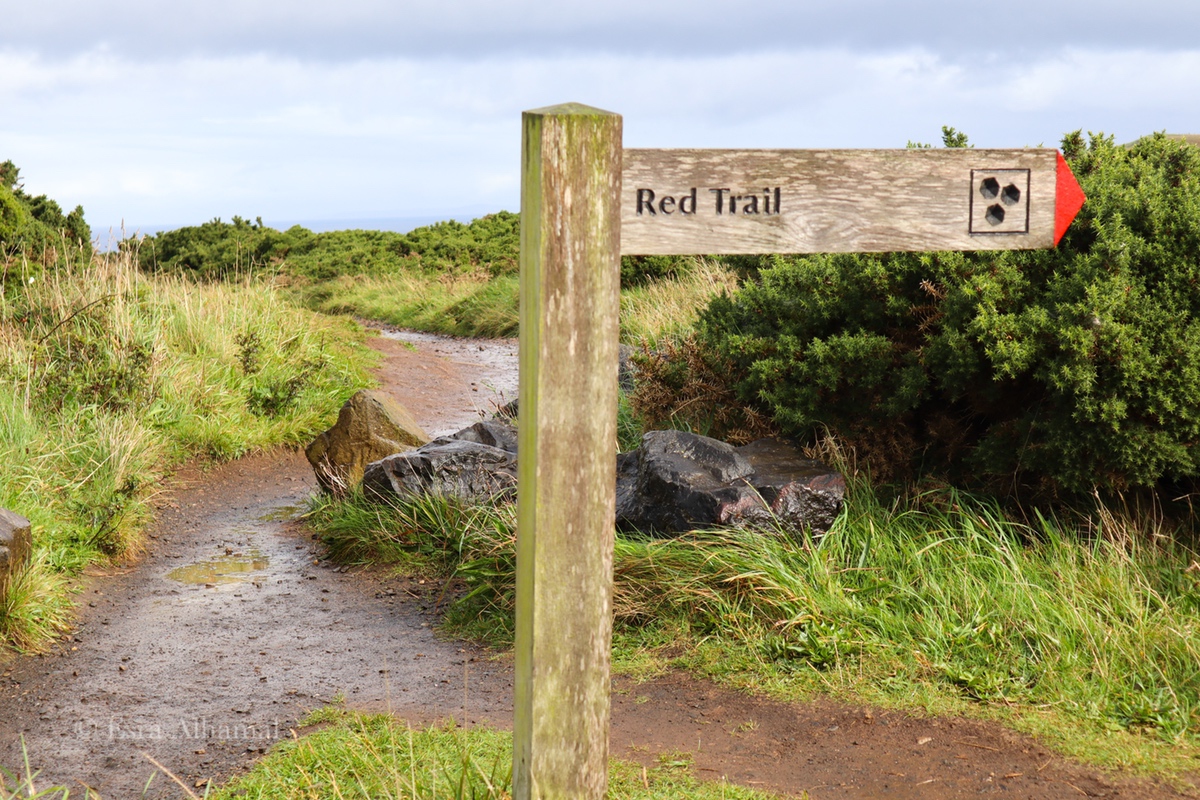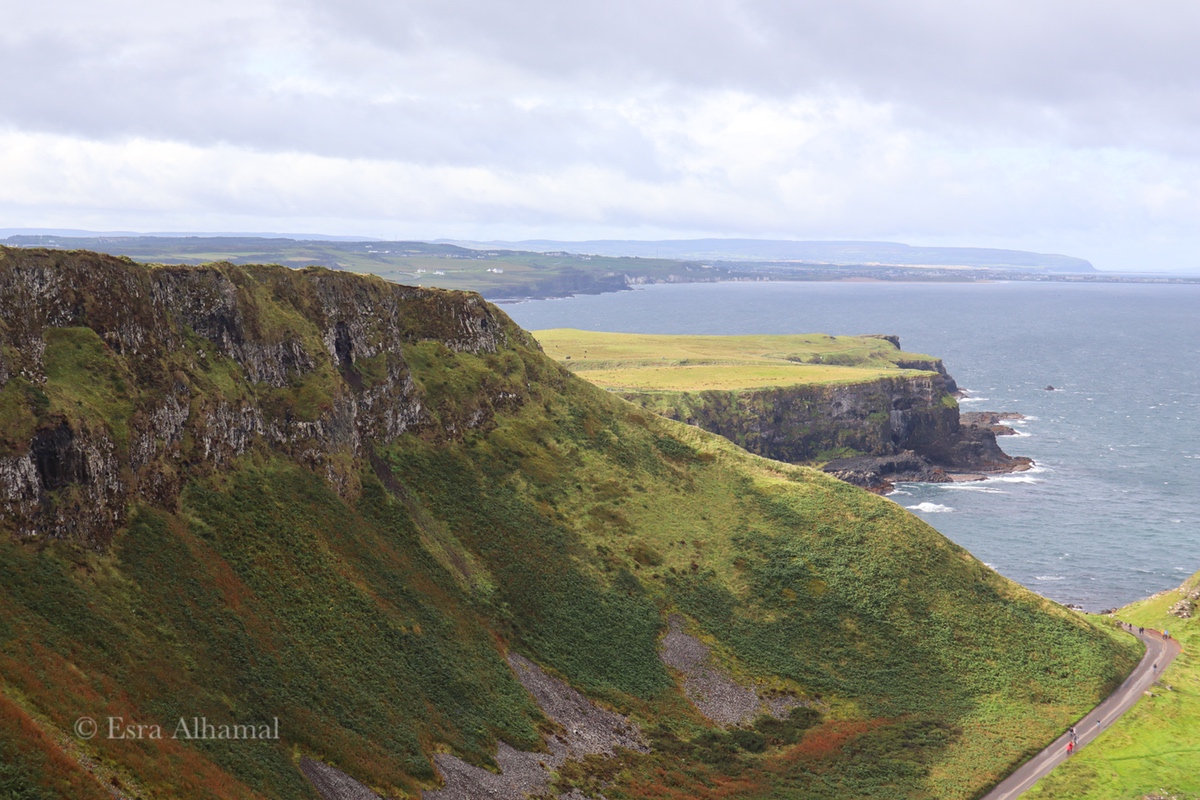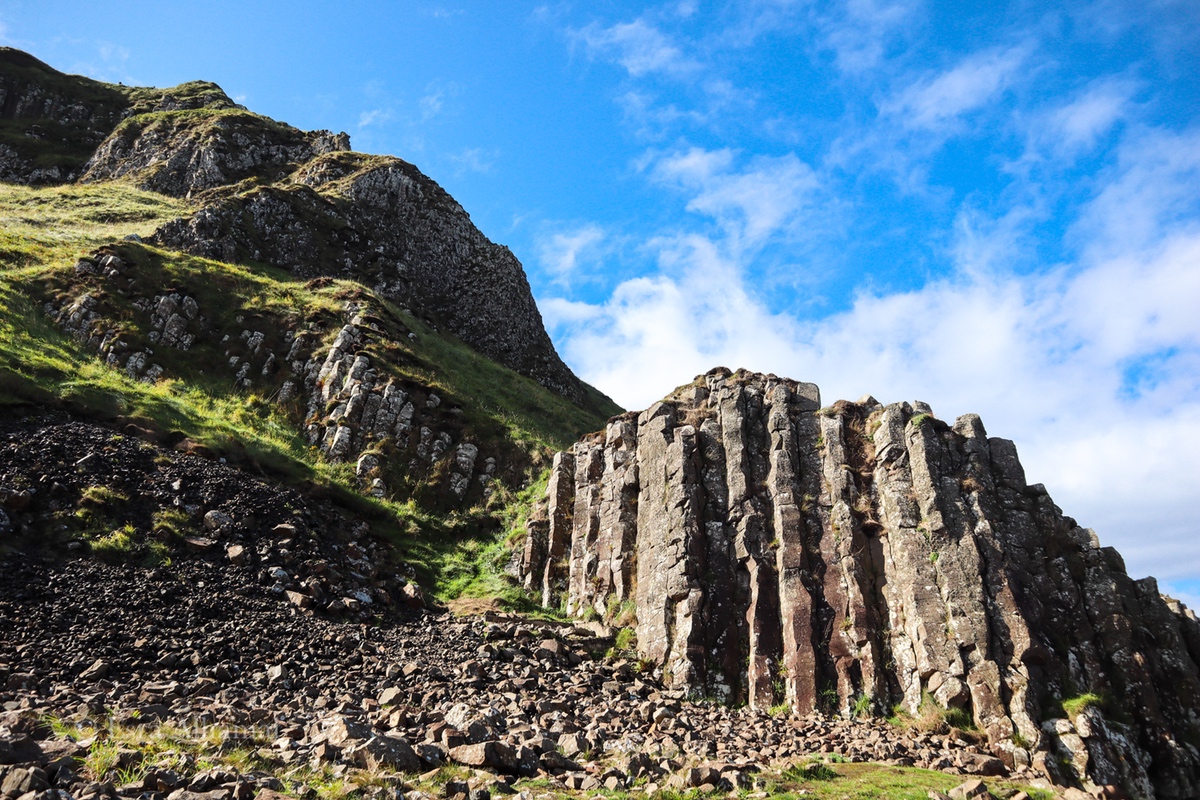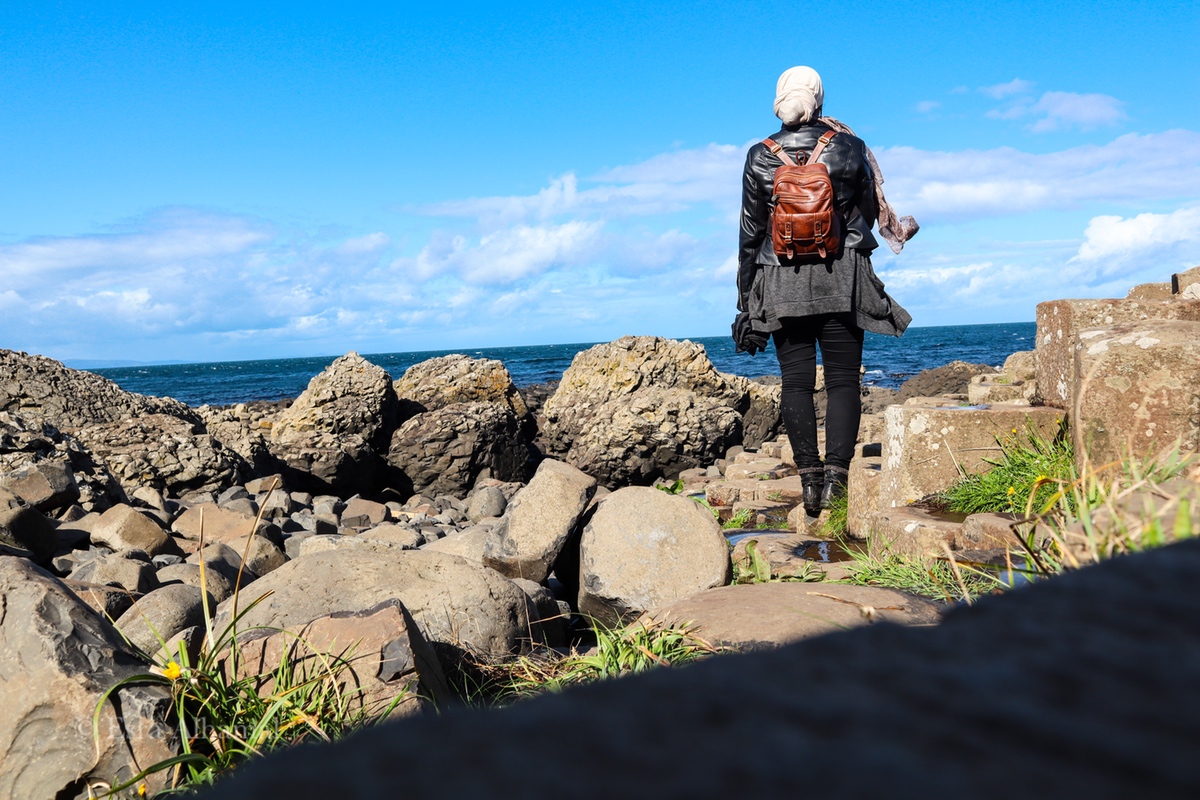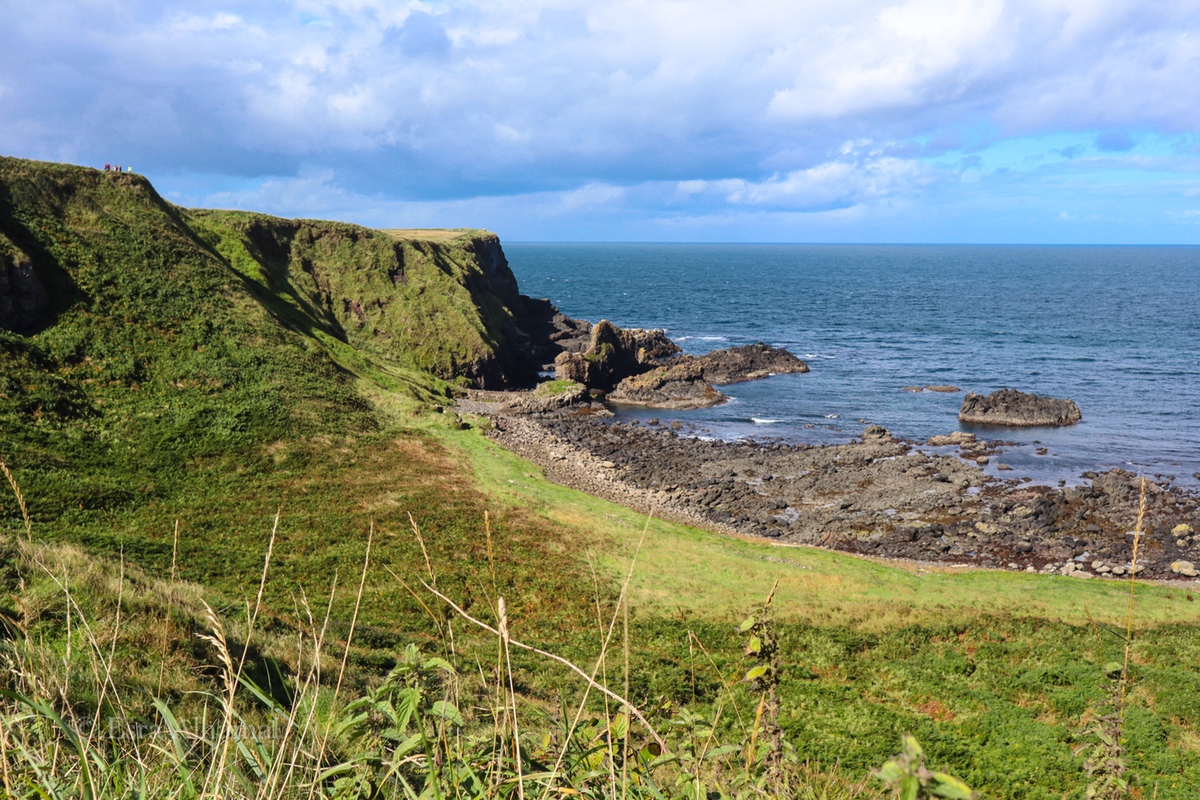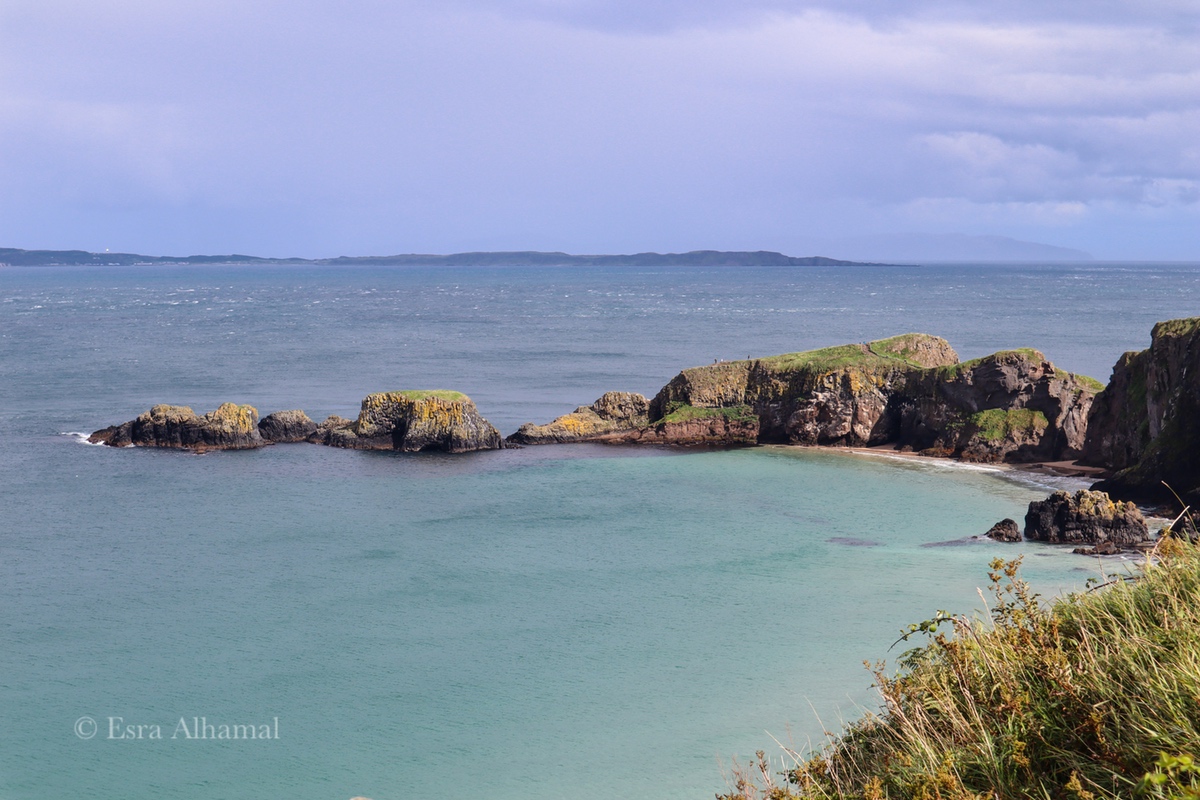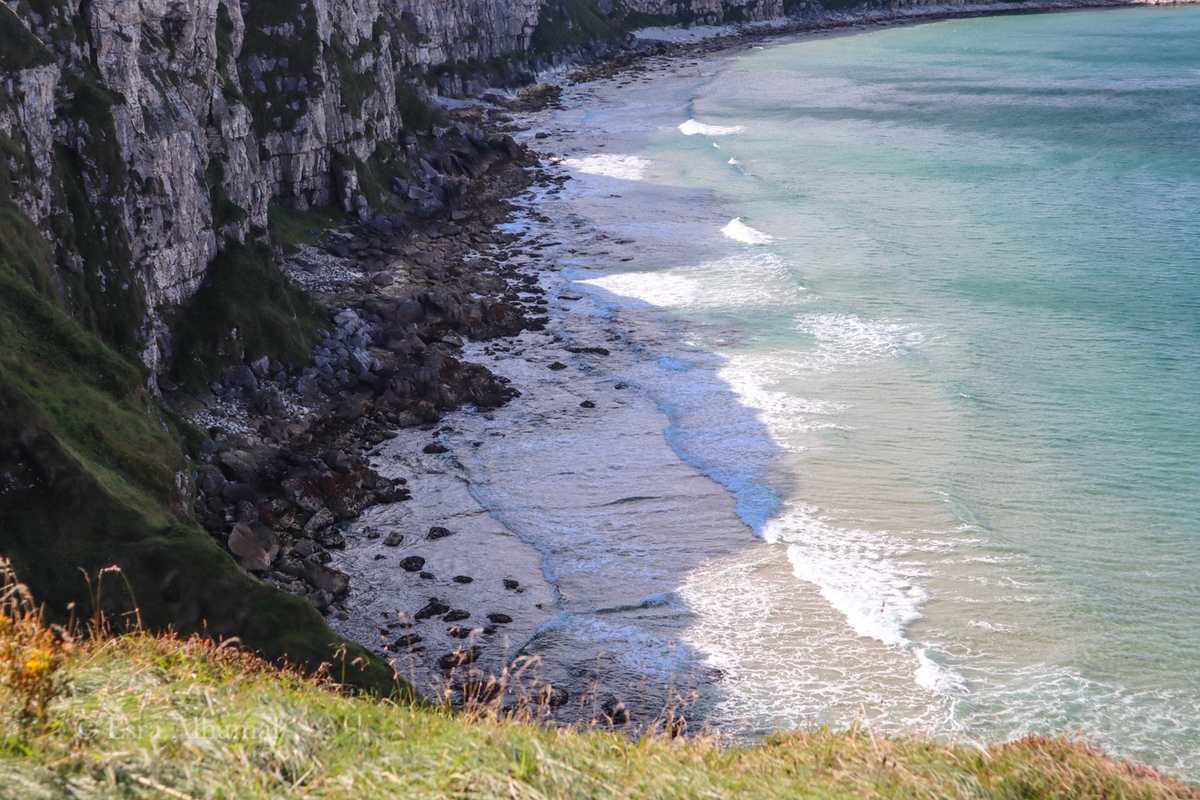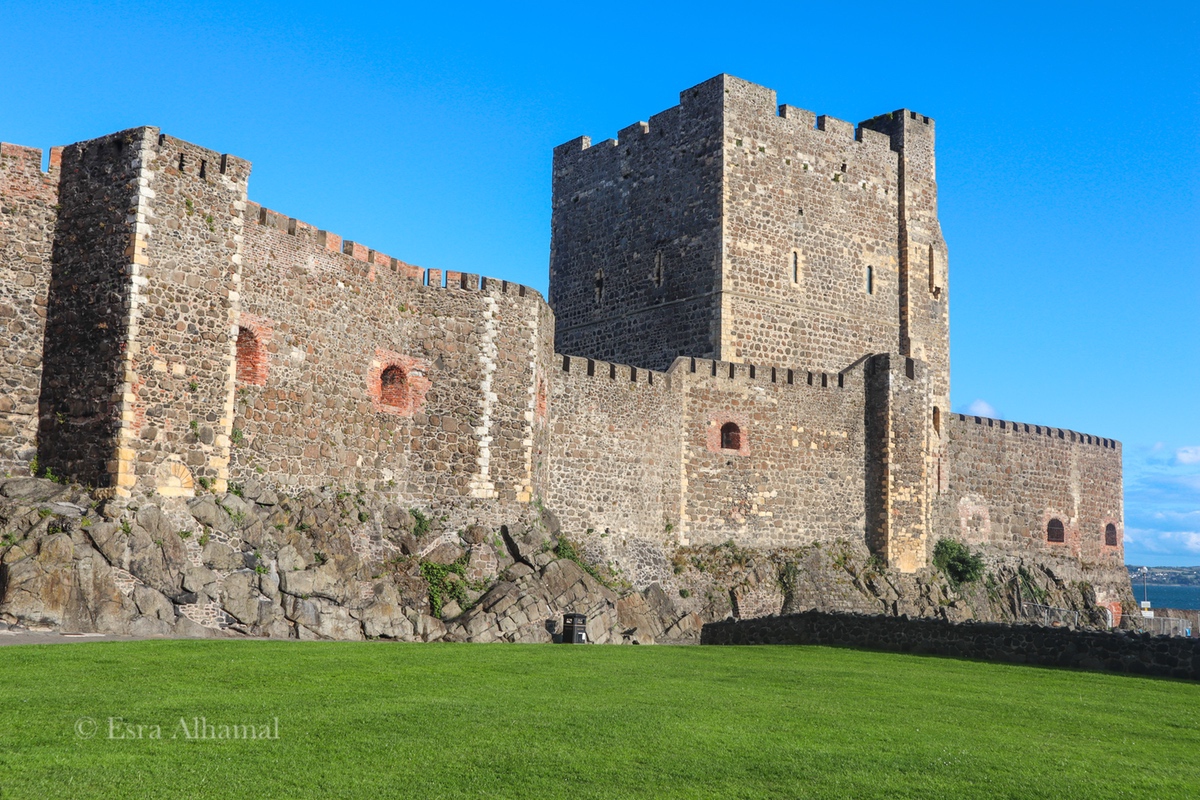 Watch the video of the stunning nature of Northern Ireland:
More things I would have loved to do if I had more time in Belfast:
A show at the Opera house to see the interior. It looked really nice from the outside.

Afternoon tea at Europa Hotel, which is the most bombed hotel in Europe.

Afternoon tea at the Merchant Hotel, which is the swankiest hotel they have in Belfast.
Where to stay in Belfast?
As I showed you in my "How to Plan a Trip to Europe" video, I usually plan my activities before I look for accommodations just to make getting to and from the hotel easier.
When I was booking my Belfast trip everything was last minute and since I was going there for a video conference, that weekend was fully booked in a lot of the accommodation. As usual I wanted a budget place, but with a comfort level above a shared hostel rooms. I found a small guesthouse in the North of Belfast. I checked Google maps to see if it will be convenient distance to activities and it seemed fine, but it was out of the way, so I would not be recommending the one I stayed in instead I want to recommend locations I noticed on my trip and thought they would be great. The two areas I liked the most were Cathedral Square and South Belfast near Queens university. The later felt like their "international quarter".
Halal food in Belfast
In the South Belfast area mentioned above, I walked by a halal grocery store called Istanbul Market. There are also few halal and vegetarian food options around there. I saw three falafel spots on the same street. Northern Ireland is located on the ocean, well it is an Island after all, so the sea food options especially the fish is in abundance there, so I mixed it up between fish dishes and veggies.
I tried four restaurants:
These top three were so good and I got really nice fish and vegetarian options that I really enjoyed.
The fourth restaurant I tried was "Home" since it got lost of great reviews, especially in terms of vegetarian friendly, but I didn't like their food or their service.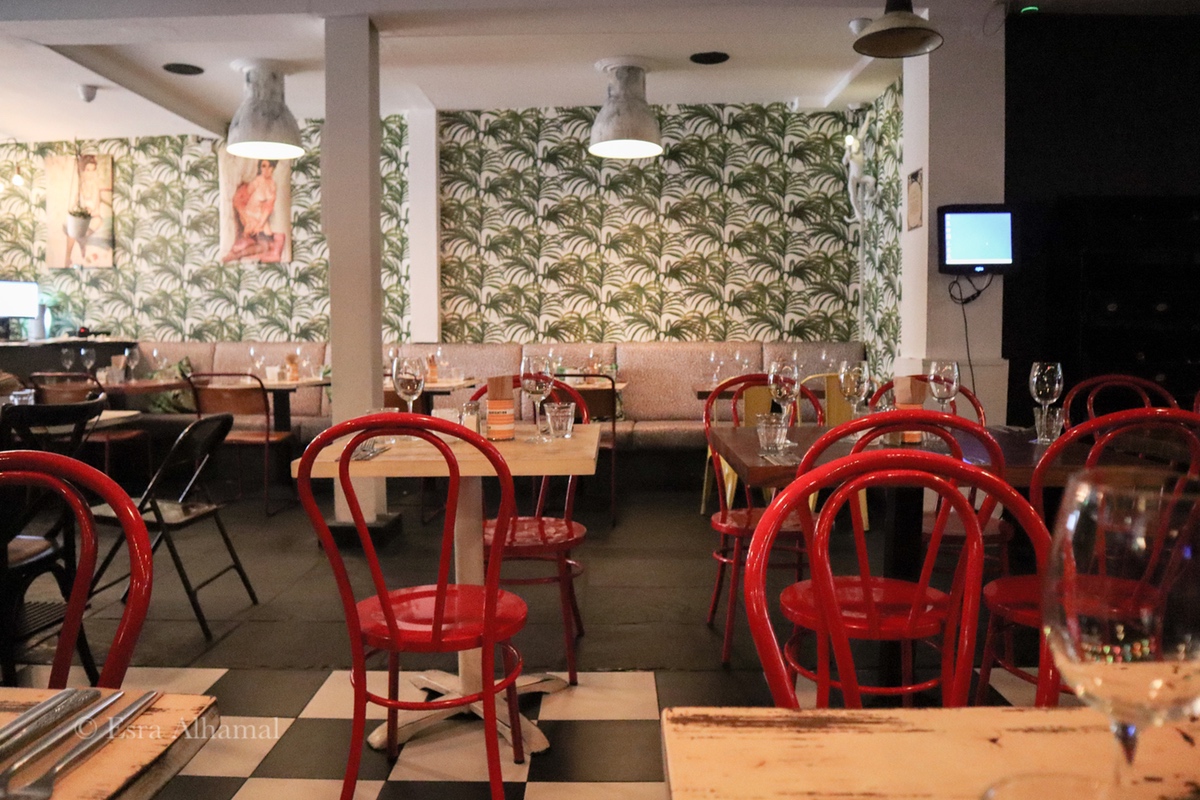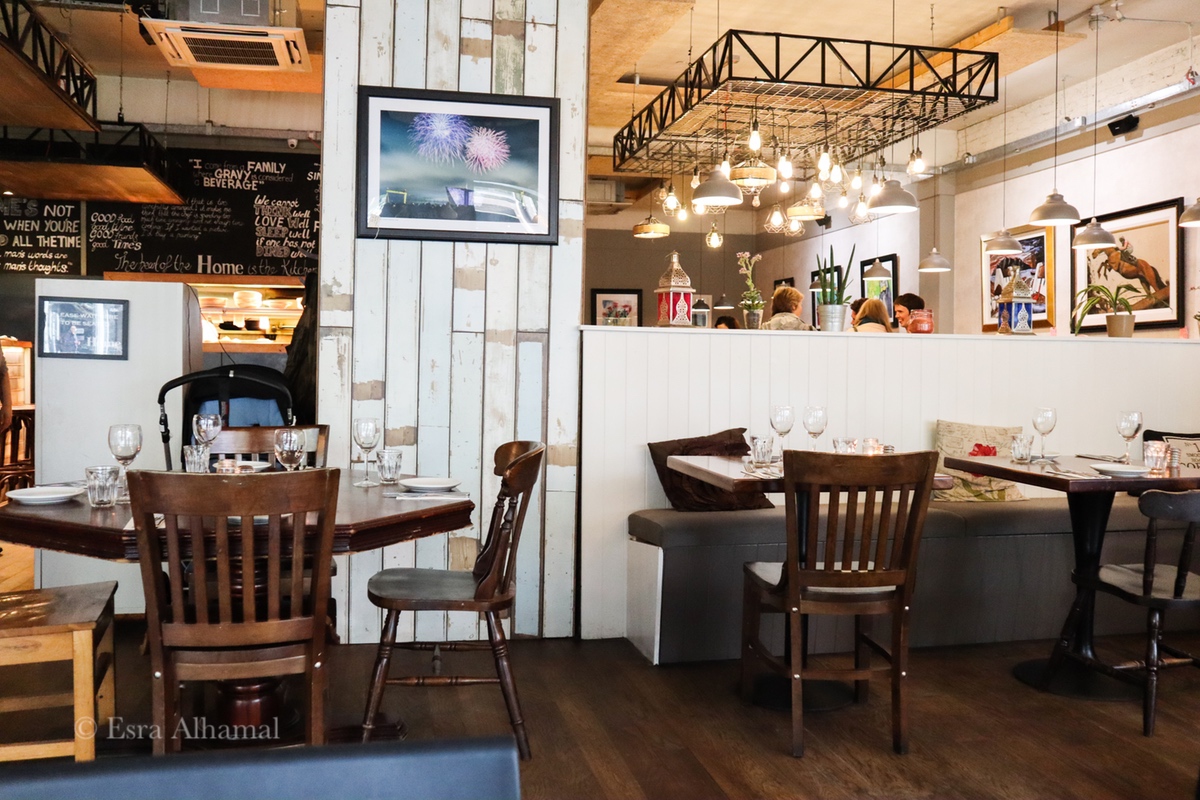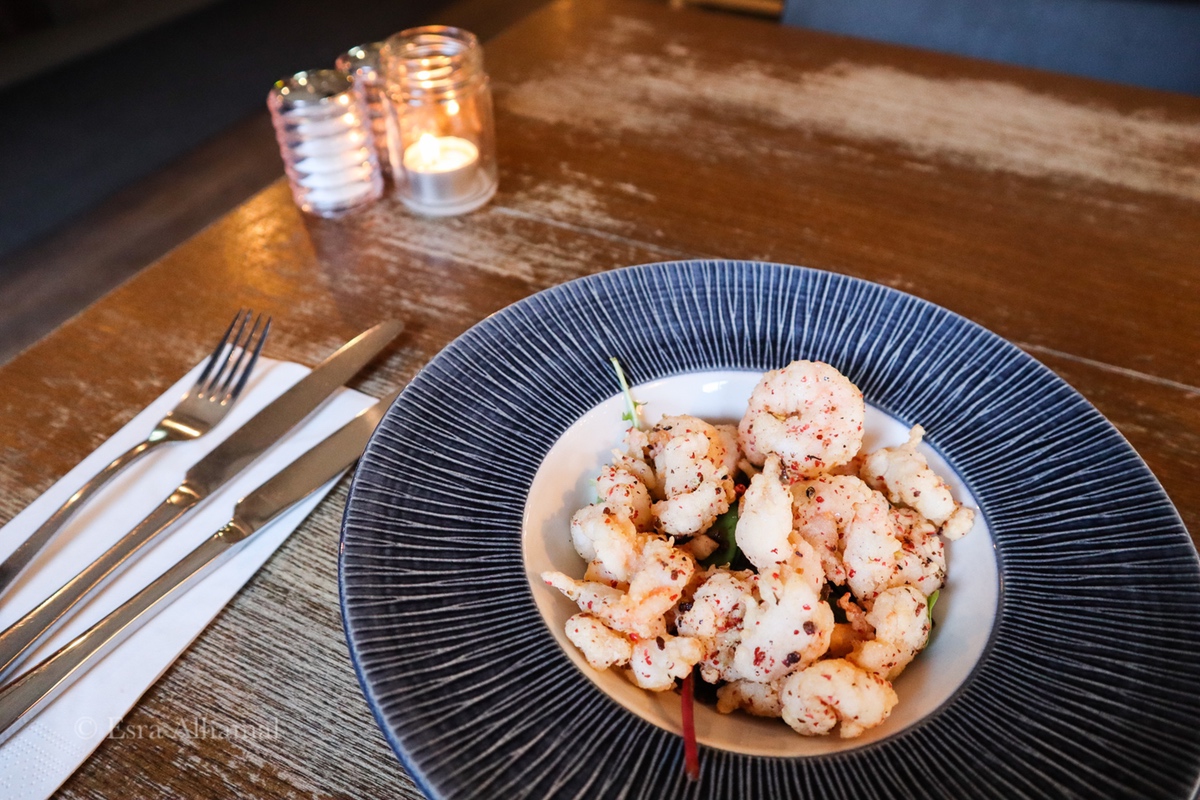 Budget for Belfast:
Flight from London on Ryanair (last minute booking) £80 (sometimes you can find tickets for £9!)

Airport Express Bus in Belfast £11

4 nights in a guesthouse in Belfast £145

Activities: tours & entry to attractions £41.50

Public Transportation £4/day

Taxis £6/each journey (can be more or less depending on where you are going, but all of mine seemed to be that much).

Food in Belfast: 2 meals for four days £82
Useful Books for Belfast:
More posts you might like: