When I was researching the capital of Montenegro, Podgorica, most posts advised against going. When I was in Kotor, I asked a few locals about Podgorica and they also confirmed what the blogs have written. I had to go there anyway to catch my flight back home. I took my sweet time in Kotor and didn't leave it until 5pm because I wanted to arrive with some sunshine left just so I find my hotel and not get lost in the dark. I arrived to the capital with zero expectations and with planning to just work from my laptop that evening.
Getting from Podgorica Airport
Podgorica airport is a tricky one. The train station near by was not working in April 2018, when I was landing and they don't have any other forms of public transports there. The only option is to get a taxi. Luckily, booking my flight with Ryanair gave me the option to book a transfer with them online. I just went to my "manage booking" page and paid £4 extra to book a car from the airport to the main bus station. On the way back, I got a car booked for 7euros via my hotel.
How to Pronounce Podgorica?
I didn't even bother to learn how to say the name of the city because I didn't think I would need to since I wasn't planning to spending any time there, BUT when I got there and saw wha's on offer I learnt it!

Say it with me: Pod Go Reista repeat slowly a few times then you will get it!
Is Podgorica Muslim Friendly?
I was a little unsure what to expect being a Muslim in Podgorica, but I was very pleasantly surprised on how lovely everyone was. I also liked that Podgorica had halal food options and two mosques right in the centre of the city. I didn't see any ladies wearing a scarf, but I was only there for a day. From that limited time, I was very comfortable and I would love to go back there again.
Things to do in Podgorica in a day
Thanks to the lovely ladies at the hotel reception, I was given a map of the city that had the main sights, which by the way exist! Even though, most of the people in Kotor told me that the current capital has nothing to offer. I had to pack everything in a few hours, but I managed to see a good number of things. It was annoying that I had to rush, but I can at least share some highlights with you on here!

⁃ Hike up "Avanturisticki Park" & See Podgorica from above
I started my morning very early, so I can make it to the Gorica (Go Rista) hill, where the park is located. That is where the name of the city comes from and I loved it. It was like a mini forest with a paved road in the middle for walking and cycling. I spent two hours there trying to reach the view point to see the panoramic view of the Podgorica. I was just walking following my intuition rather than an actual route and due to my limited time, I had to leave before actually arriving all the way to the top. It was still worth it and it was a nice way to see a lot of the locals in their morning routine. A lot of elderly and middle aged couples were working out together and they were so cute! Many people were also walking their dogs. All of which were well behaved. It was a really nice atmosphere and I really enjoyed all the fresh air there.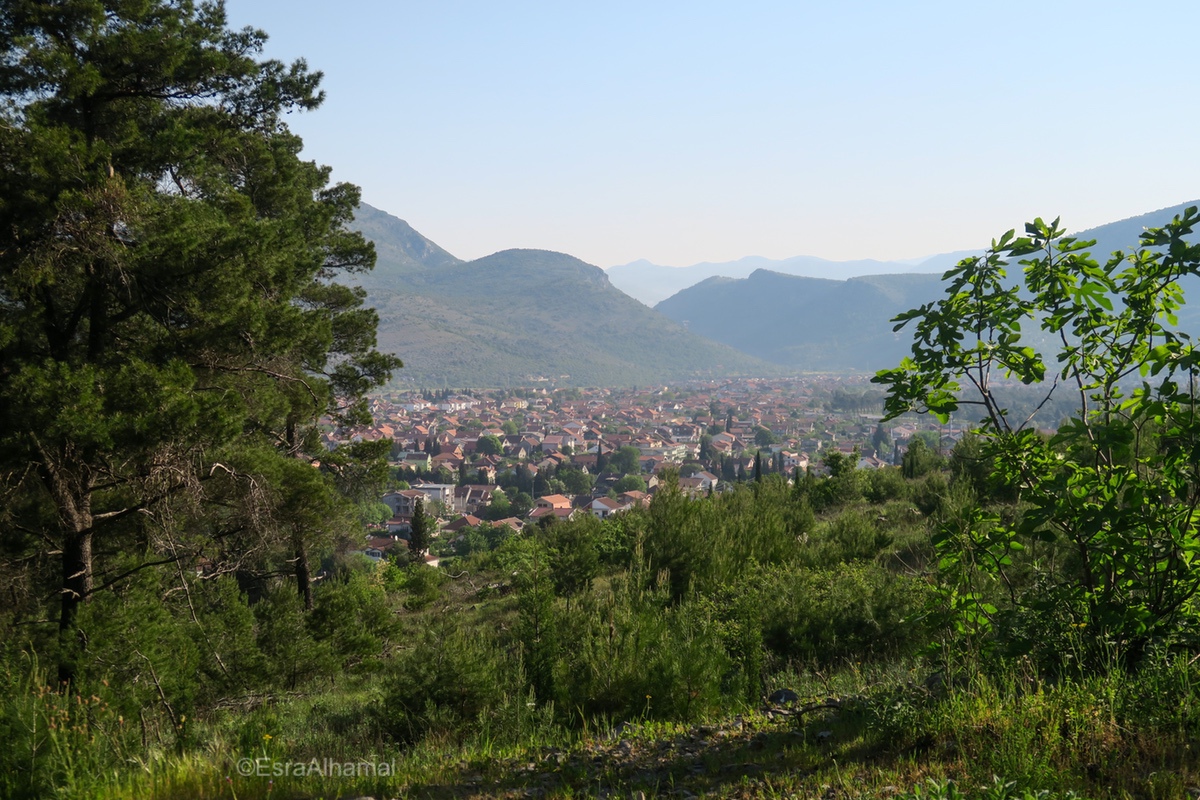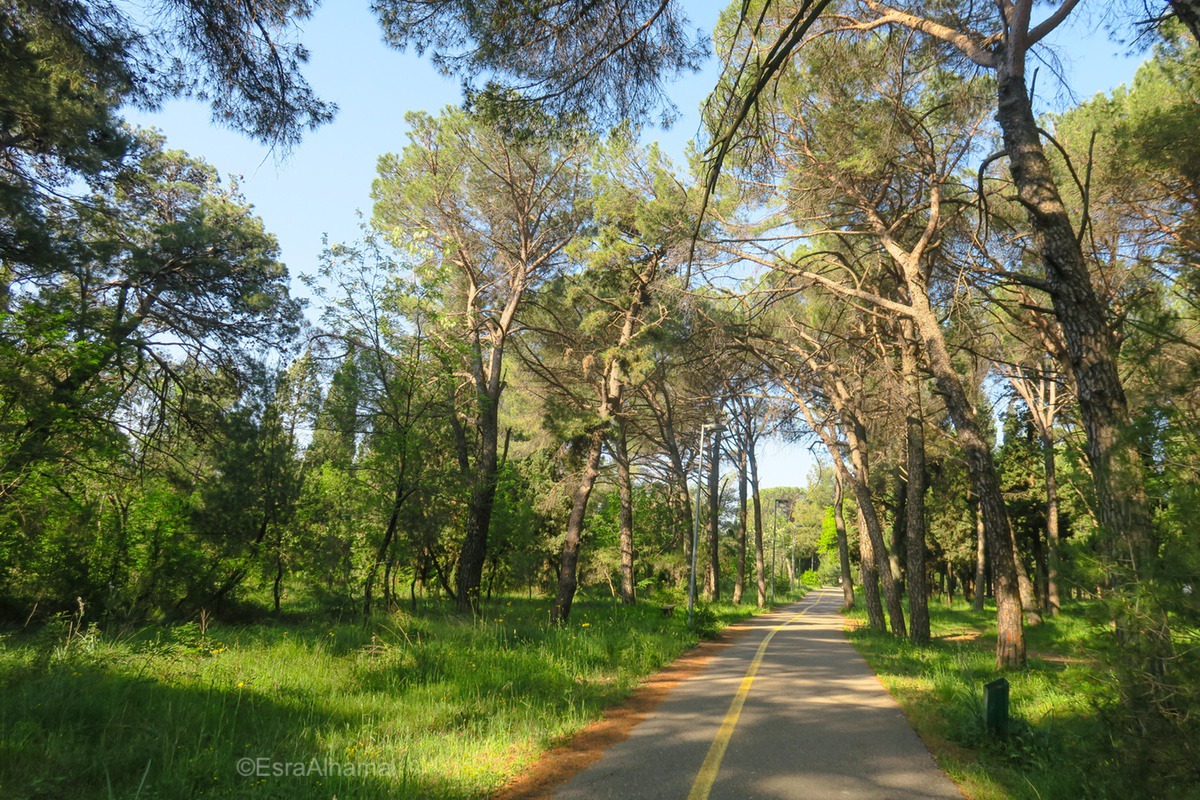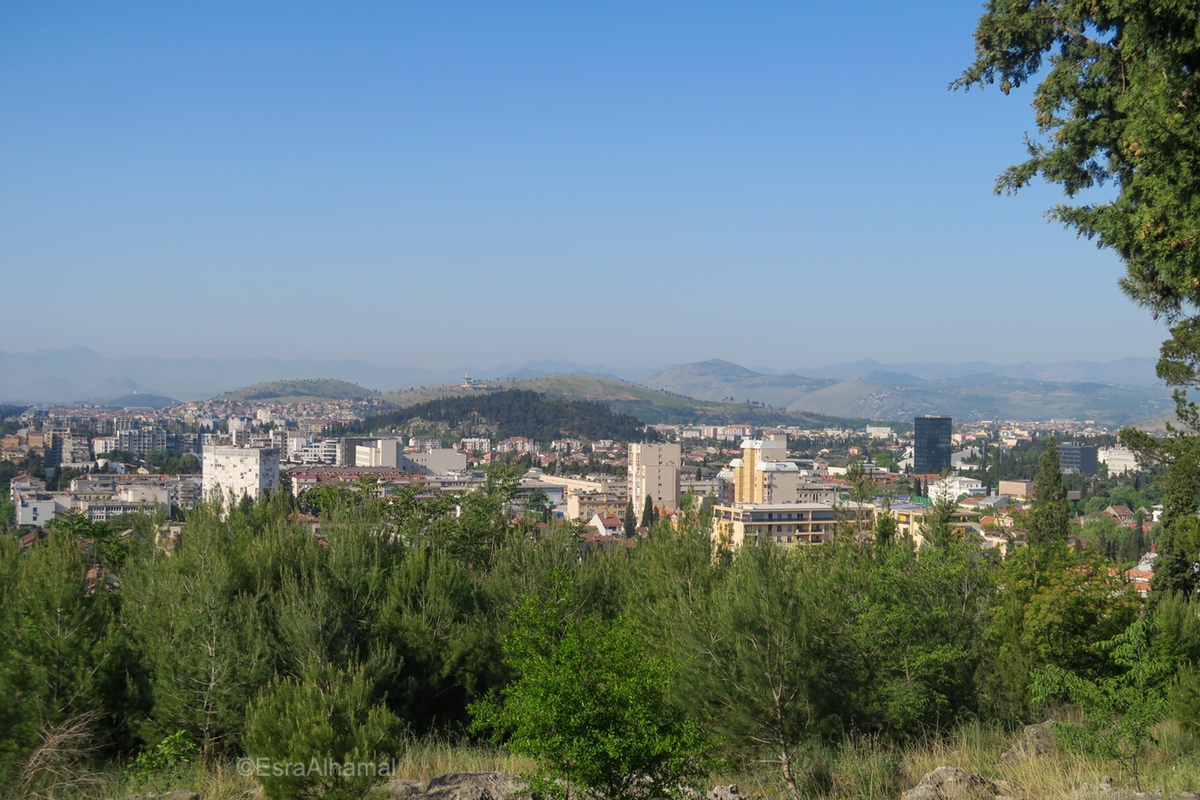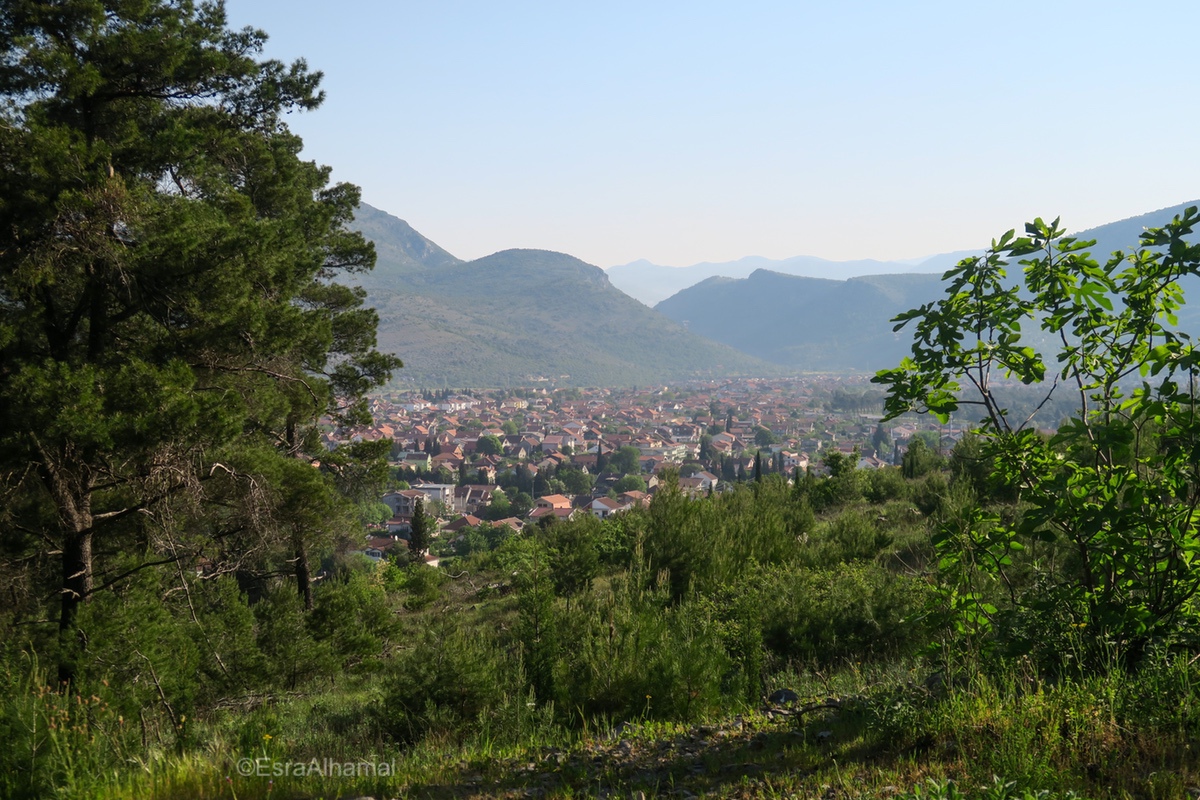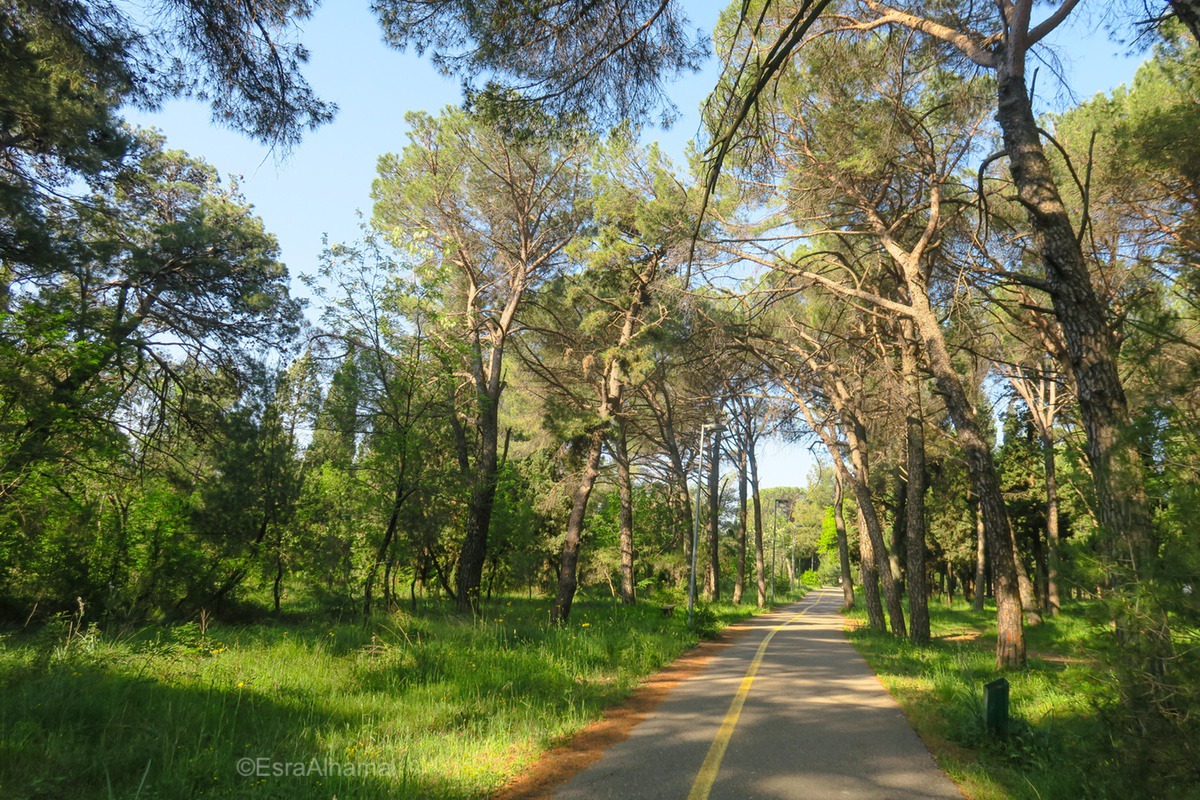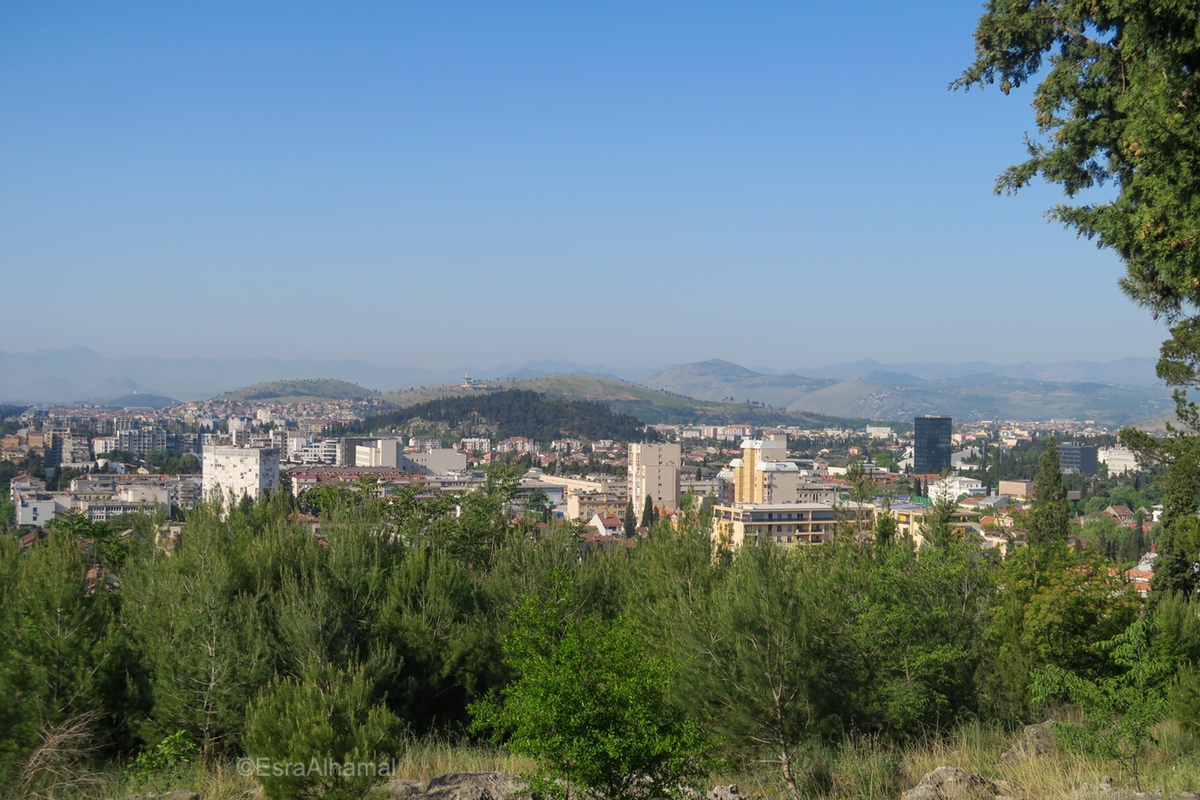 ⁃ Visit "Crkva Svetog Dorda"
Right outside of the park, there is a lovely stone church, Crkva Svetog Dorda I found it charming with its simplicity and it was good to go and see it on the inside and walk around it. The metal lanterns inside were my favourite. It only took me 10 minutes to see it and photograph it all. It will be good to join it with the park.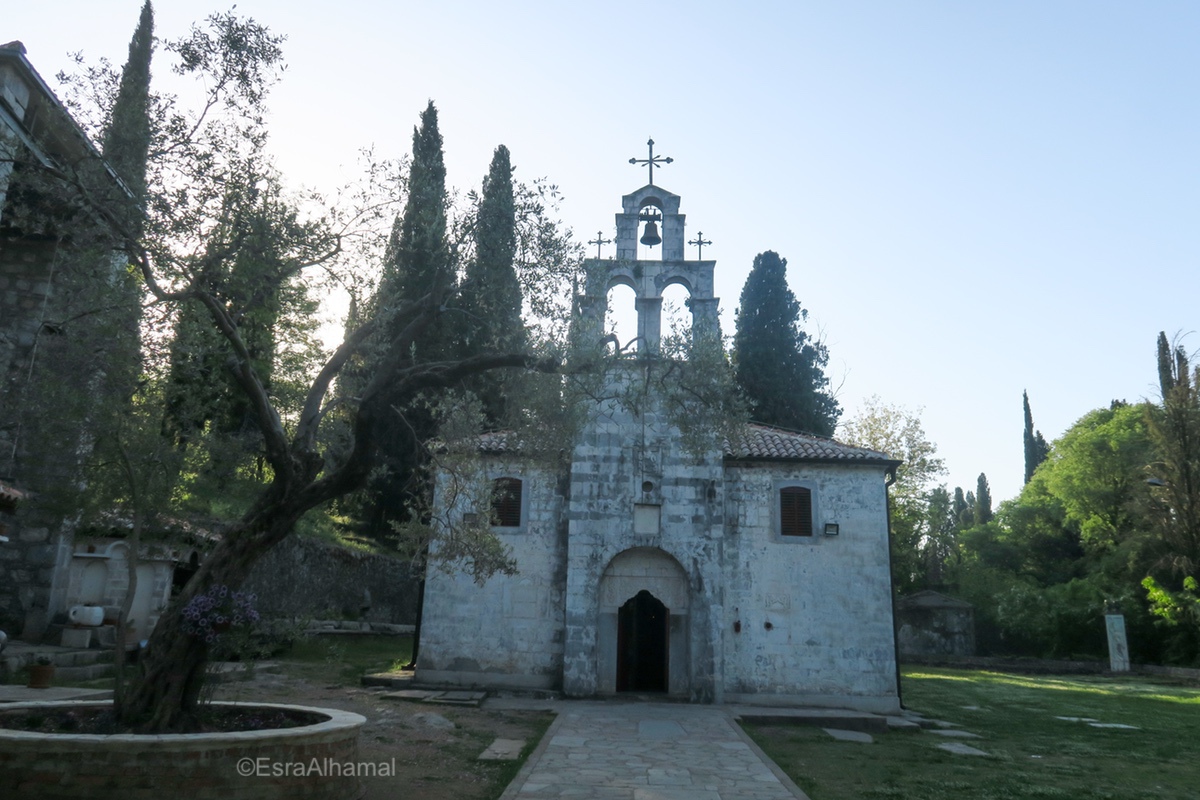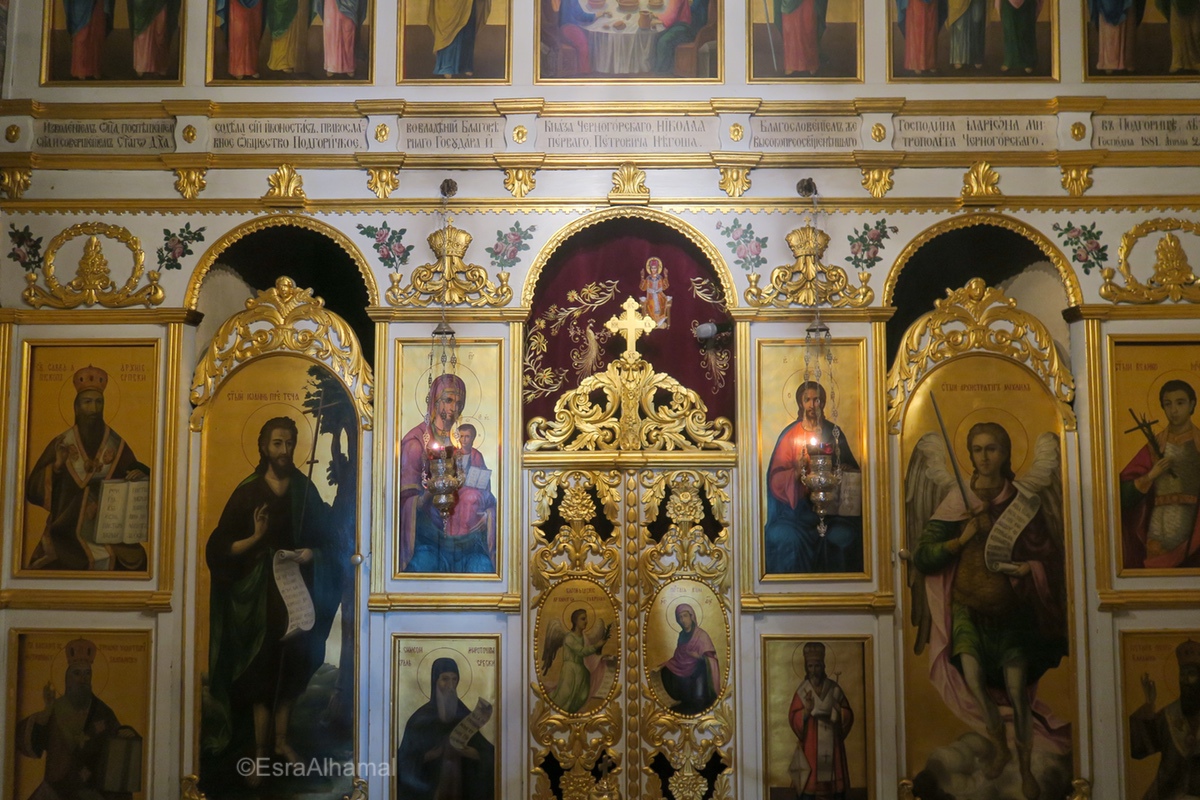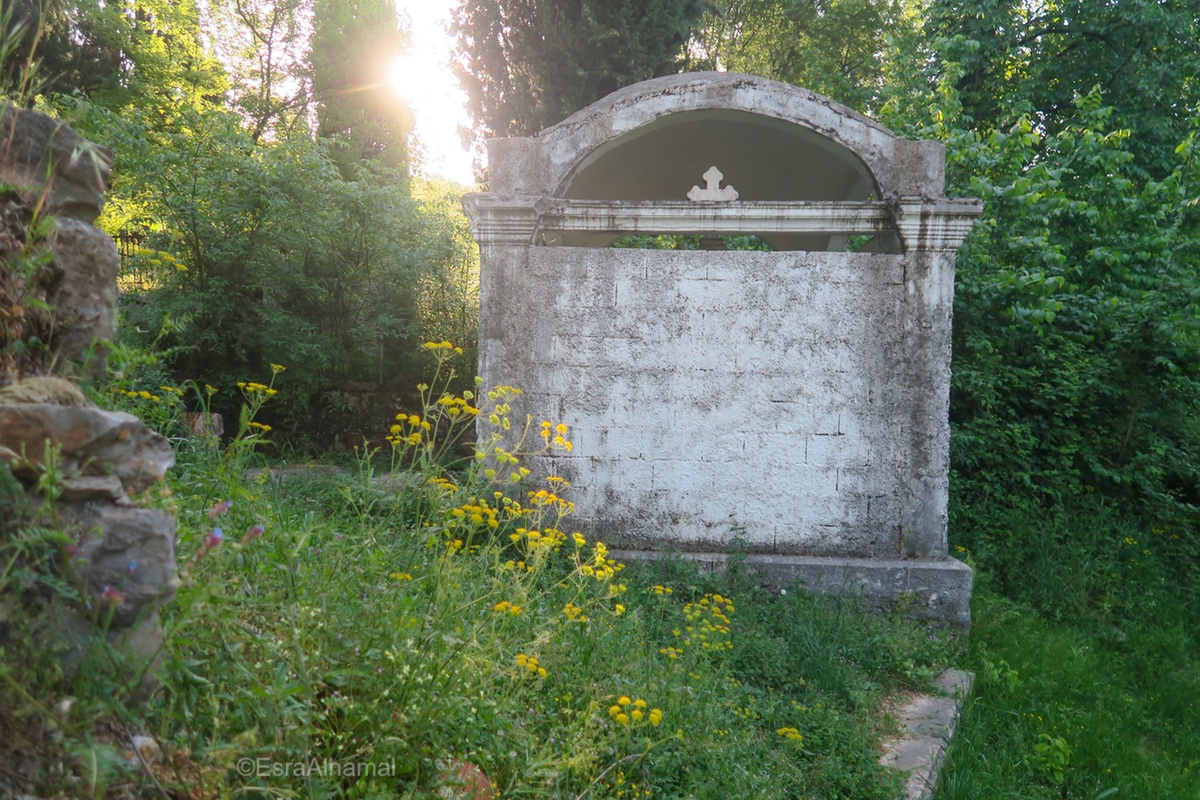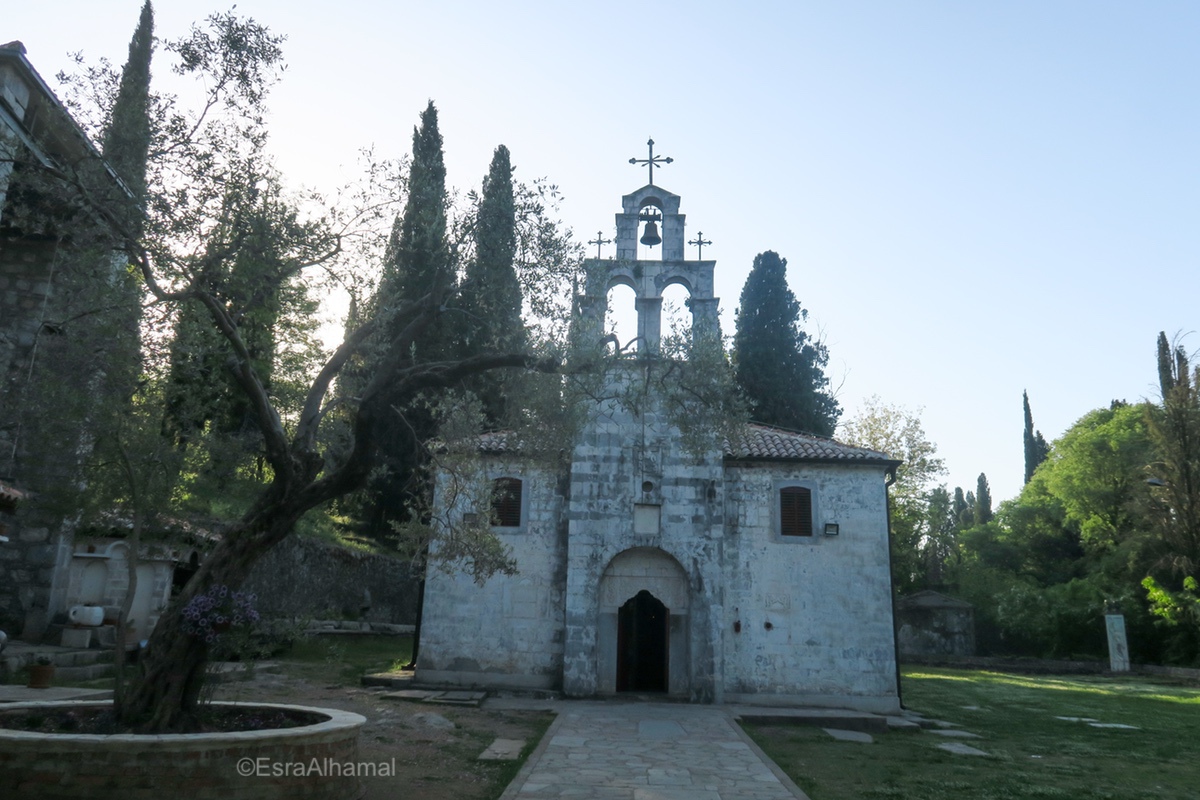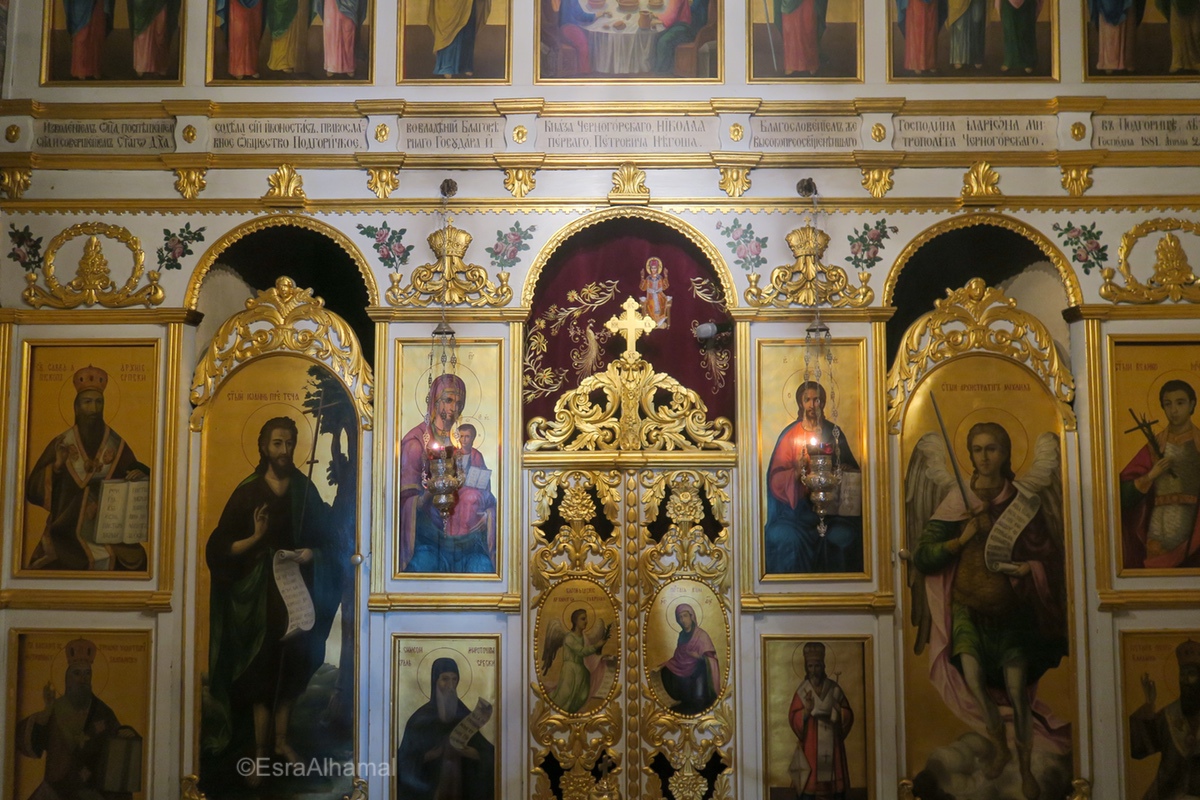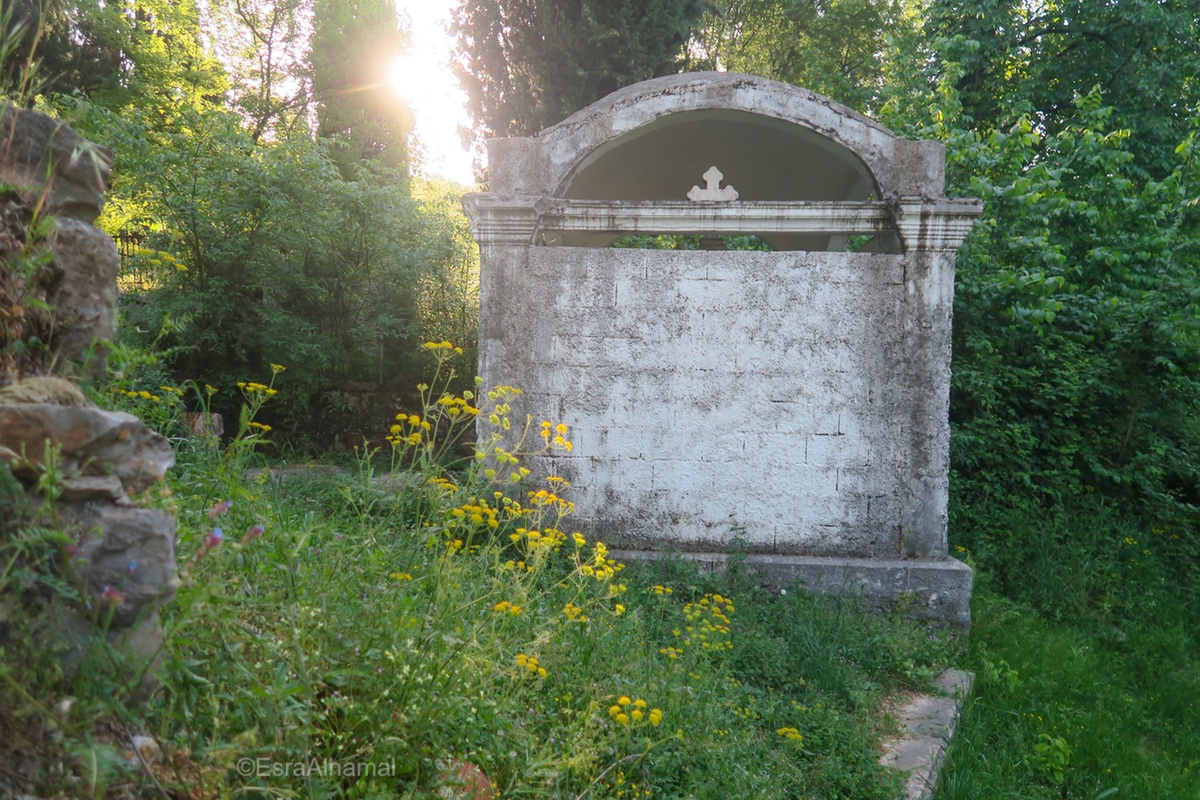 ⁃ Walk on the Most Milenium (Millennium Bridge)

On the little walk to the park, I managed to pass by Millennium Bridge. It was really busy that part of the road, so I saw the bridge from a distance. It wasn't anything out of this world, but it was cool to see and walk next to.
⁃ Explore the Islamic heritage
I was very surprised to even see any Islamic heritage left from the Ottoman times especially that Montenegro used to belong to Serbia and let's just say they were not friends. A lot of cruel history from both parties that lead to the loss of many precious human souls. It is important to know the historical background no matter how sad it is. Back to the architecture, in the few hours I spent I the city, I managed to see two mosques: Starodoganjska Mosque, Osmanagic Mosque. The Starodoganjska Mosque was built in the last 15th century by Skender Chaush. It used to be the only mosque until 1582. The Osmanagic Mosque was built in the 17th century in the old part of Podgorica.
Both mosques were really nice and small on the inside. I enjoyed going in and spending few minutes in each one. The people I met in there were very friendly and welcoming.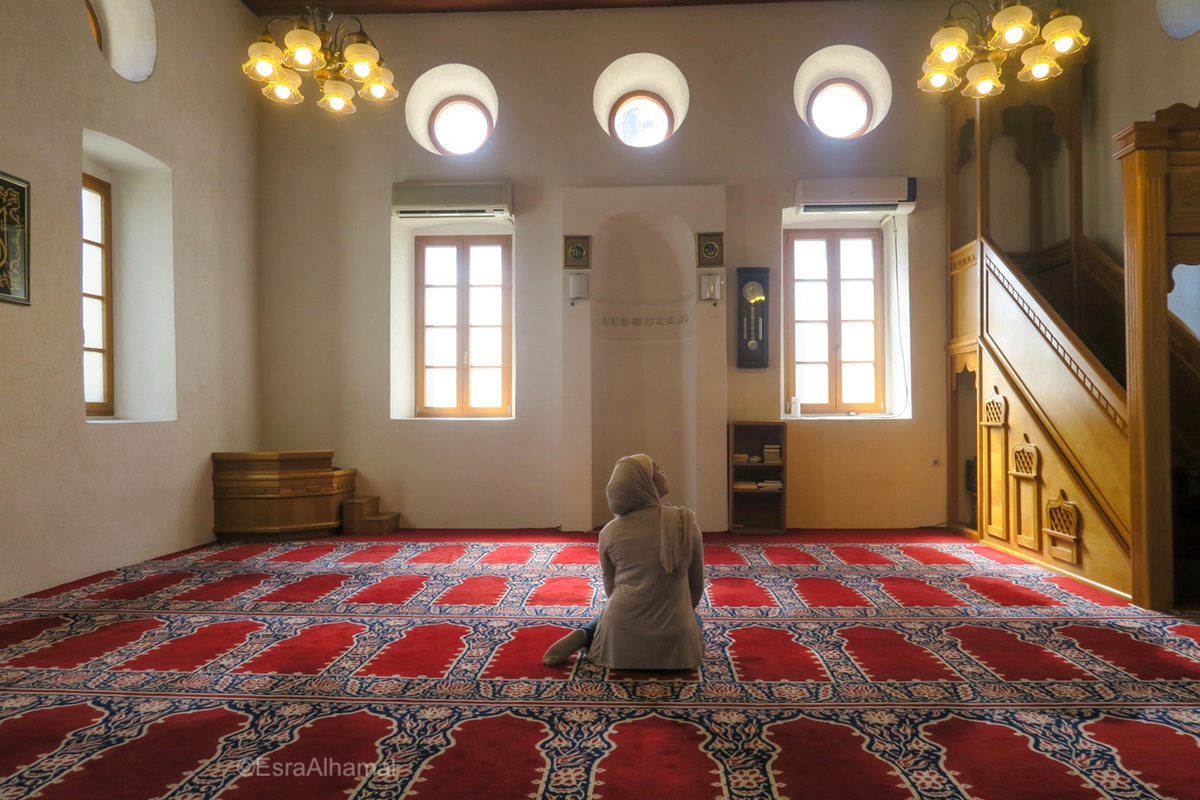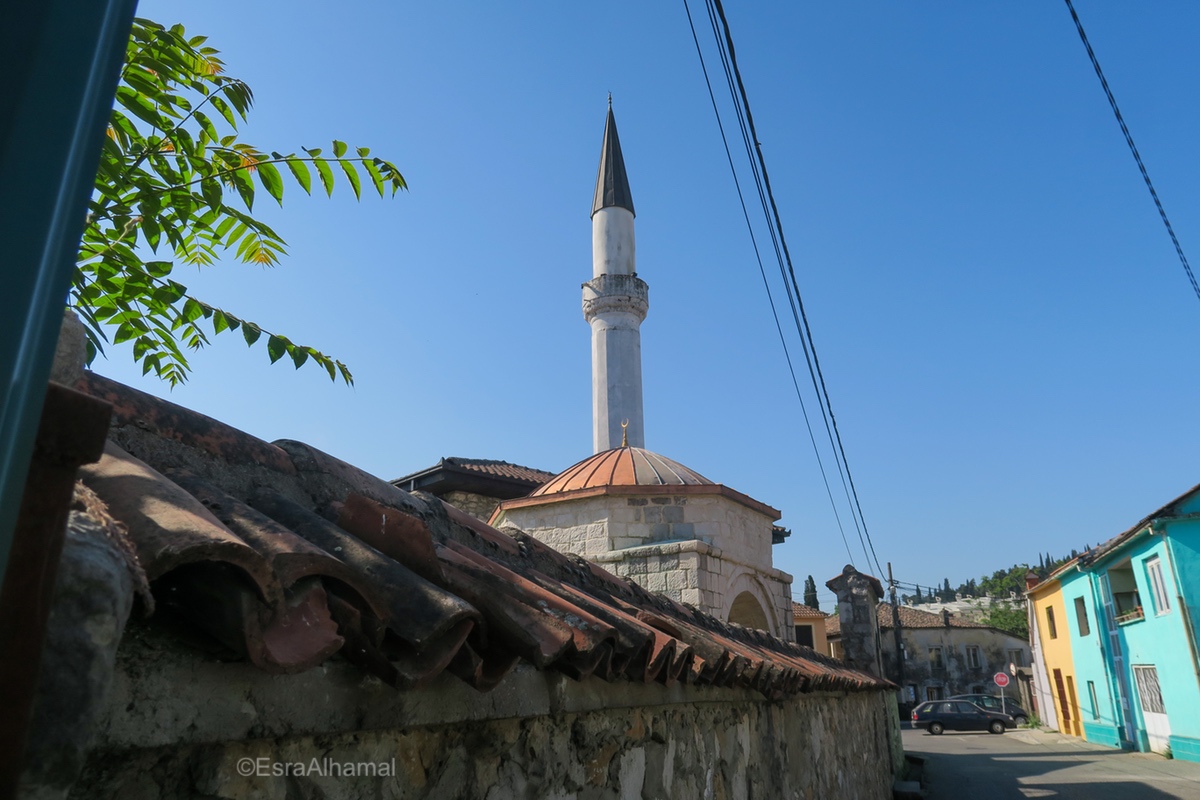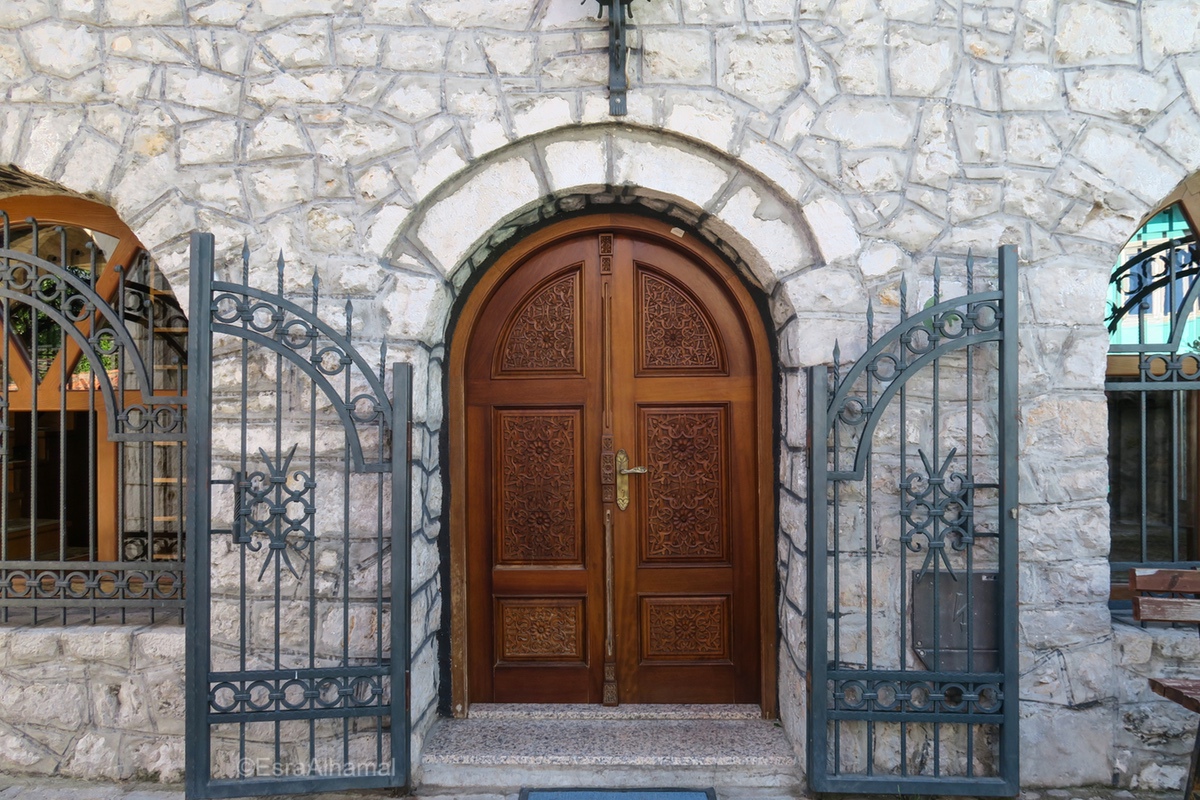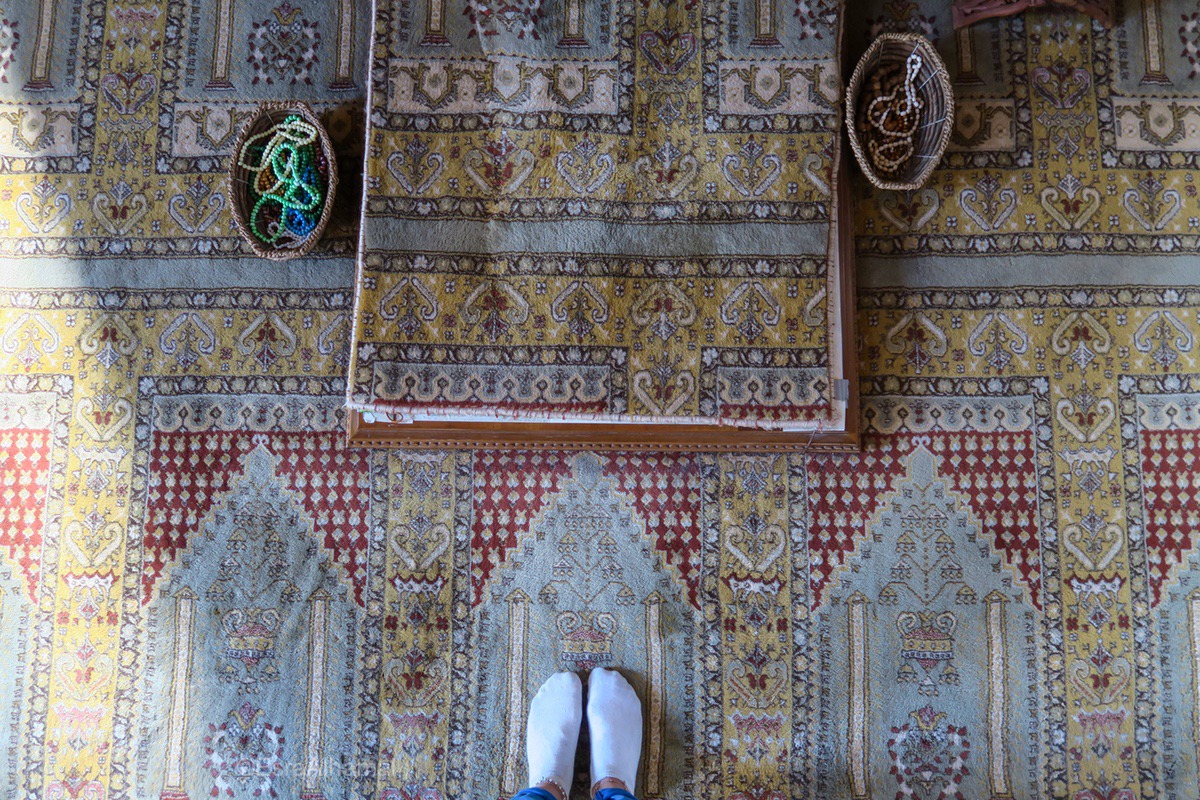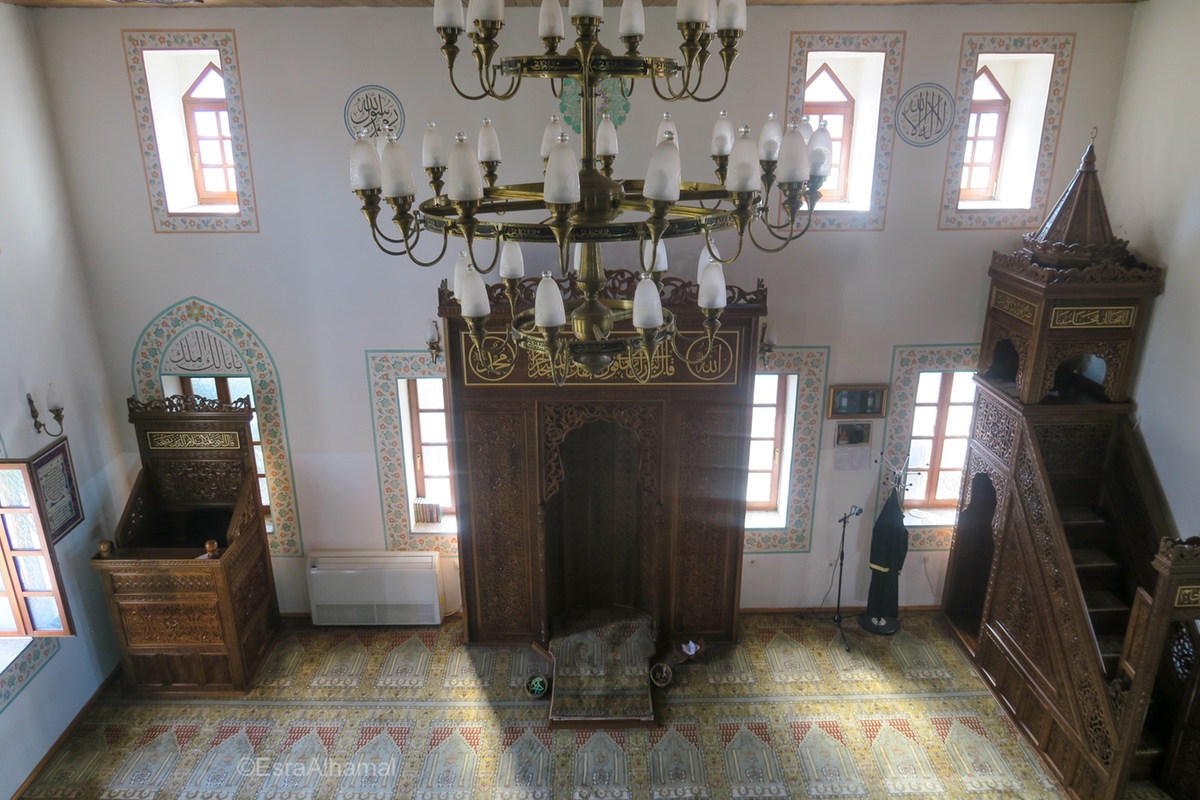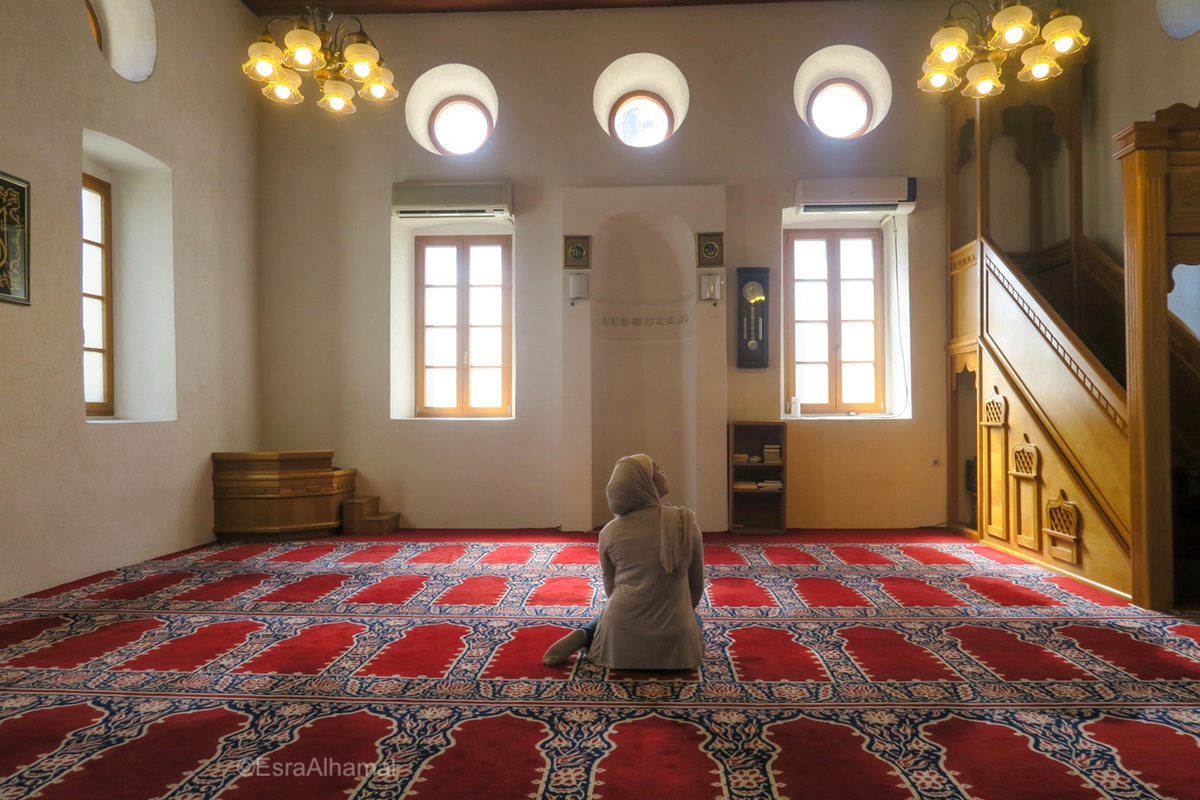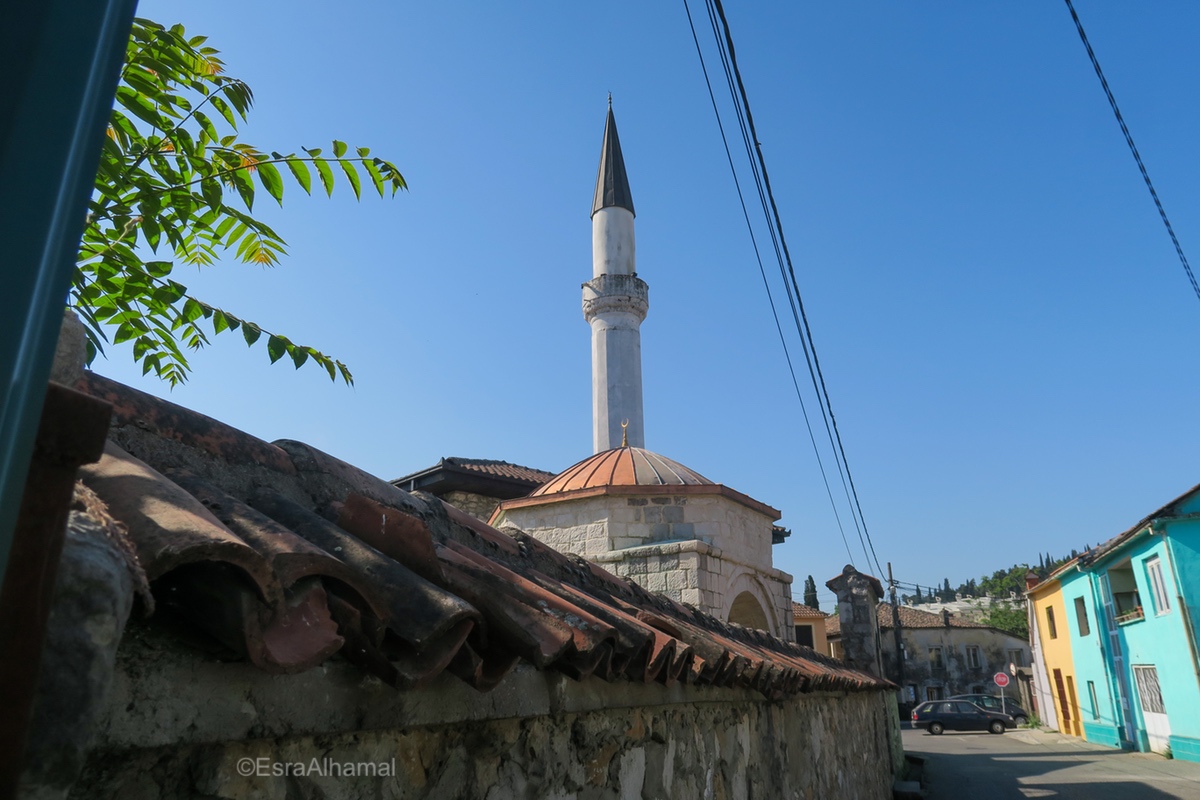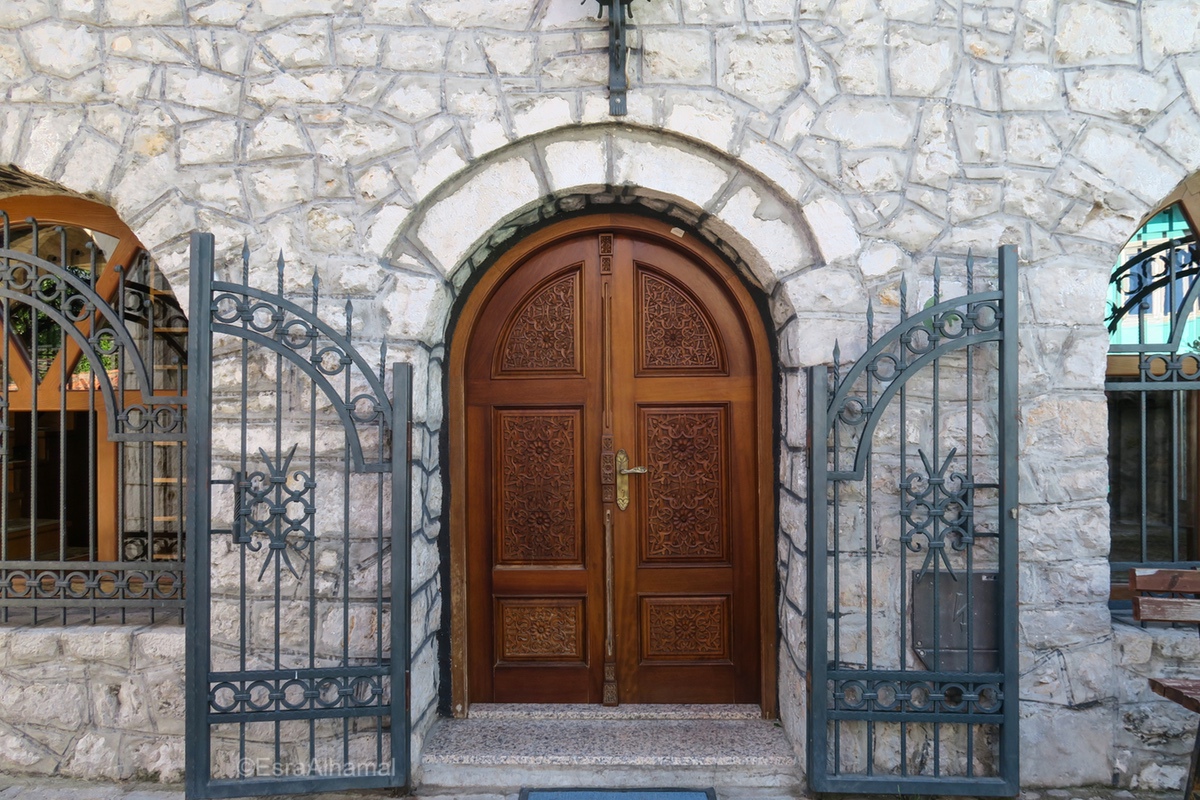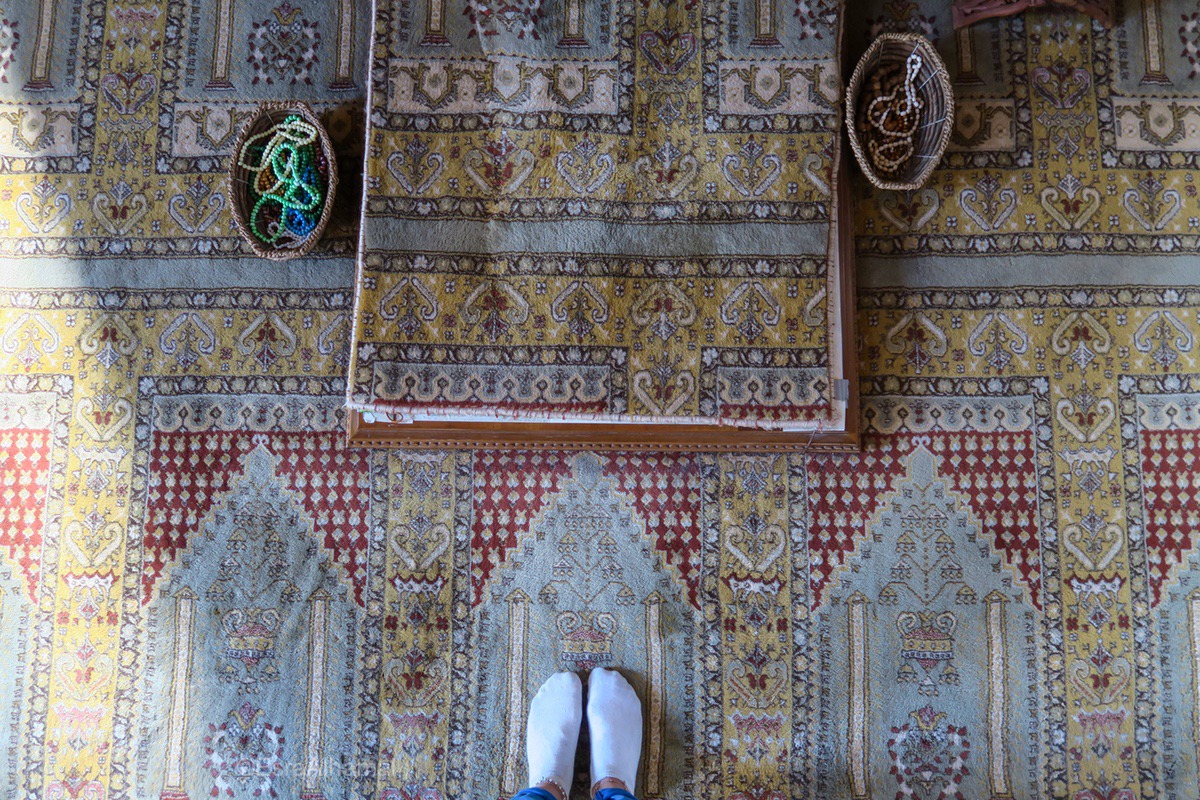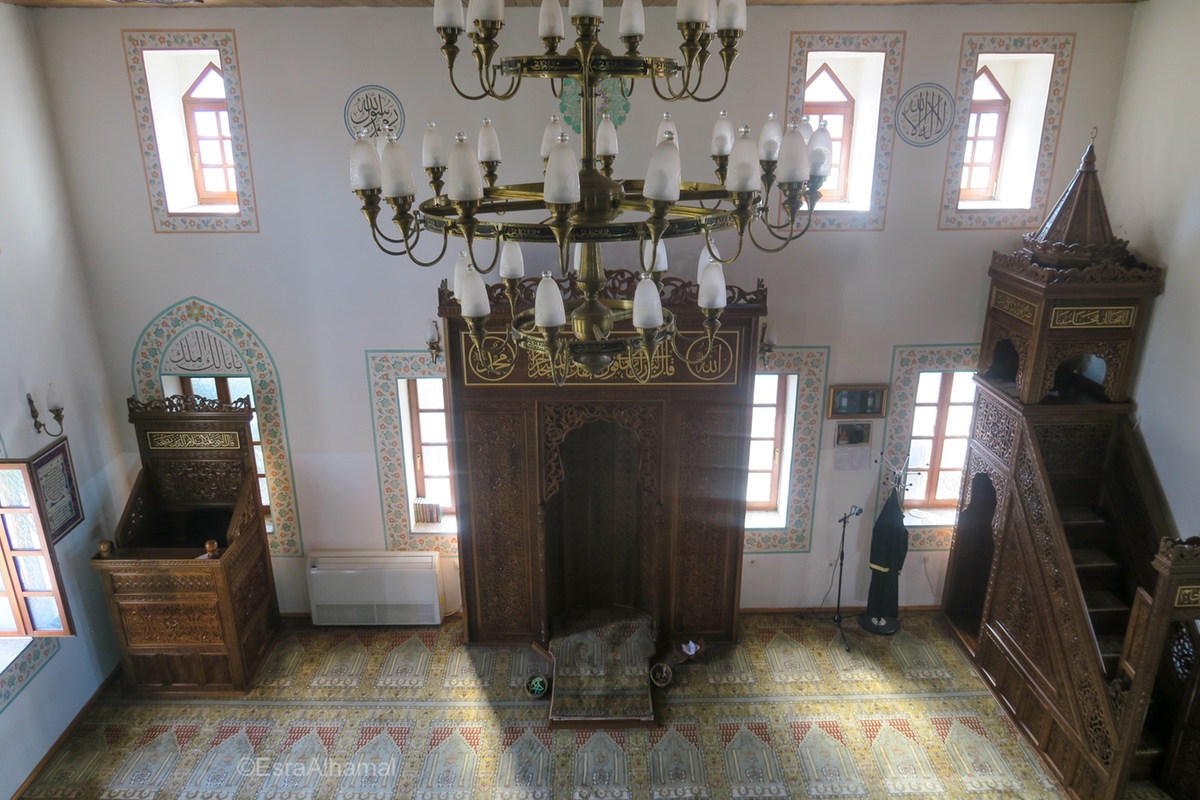 ⁃ Take in the turquoise Moraca river view and stop by Sastavci
I was so mesmerised by the turquoise colour of the river and I could have spent half of the day walking around the river and just picnicking there. I think that alone is enough reason to go to Podgorica.
⁃ Eat traditional food from Montenegro

One of the happiest moments for me in Podgorica was finding the Pod Volat restaurant. It's halal and they had my beloved Civapi, so I was over the moon. Not to mention that my three dishes and juice were just £8! It was a huge difference compared to the Kotor prices.
Where to Stay in Podgorica?
I stayed very close to the main bus station in Podgorica in Hotel Terminus In fact, the hotel was almost in the buses parking! Which was great because I arrived from Kotor at night by bus and just walked two minutes to it. It was also a good distance from the old town of 10 minutes walk. The service was great and the amanitas were basic and clean. I really enjoyed it.
Packing for Podgorica? (Modest Clothing Ideas)
Podgorica gets really warm in the summer. Even hotter than Kotor especially that it's landlocked and does not have the sea breeze. I went it end of April and the weather was getting warmer. The morning was breezy and lovely, but the day kept getting warmer. If you want to pack modest summer clothes then I would suggest light maxi summer dresses with a cardigan and really light shirts and trousers. Of course taking comfy shoes with you there.
Plane from London to Podgorica £64.92
Hotel in Podgorica (One Night) £31
Dinner in Podgorica £8
Transfer from Podgorica airport to Podgorica Bus Station £4
Transfer from Podgorica Bus Station to Podgorica airport 7 euros
Get a travel guide for Montenegro:
Over to you: Have you considered Montenegro before? What would you like to see?
More posts you might like: