Kotor is the first city I heard of in Montenegro. When I was in Bosnia and Herzegovina, I got a message from one of my Instagram followers telling me that I should pass by Kotor because it's a gorgeous little city. My trip was already packed, so I couldn't add any more stops to it, but the name stuck in my head ever since! Fast Forward two years later, I booked a quick trip to Montenegro and mainly to see Kotor. The beauty of Kotor and the areas around it is undeniable. Every time I visit a new area in the Balkan, I love that part of Europe even more!
The time I chose to go in April was really good as well especially for walking and hiking. The water was still cold for a swim. Two days were not enough to fully explore everything, but it didn't give me a taste of the city and due to it's increasing popularity, I would probably go to other cities in the future.
Is Kotor Muslim Friendly?
Before we get into any details about Kotor, let's talk about everyone's attitude towards Muslims because that is important when planning a trip. I want to go somewhere, where I feel welcomed to enjoy myself. Short answer is YES. I was only there for two days, so it's not a huge amount of time to assess, but I felt so welcomed there. Everyone I met from the locals and other travellers was really nice. No one stared at me funny because of my head-wrap/hijab.
The city itself does not have any mosques or halal restaurants. It's a small place, so you can easily get back to the hotel for prayer. Regarding food, there are plenty of sea food and vegetarian options.
Kotor is small and the things you can do there are somewhat limited. The suggestions below are good for two days, but I would advice you to actually venture outside of Kotor and visit the other towns and cities of Montenegro because they are so stunning and less crowded. Most of the tourists go to Kotor and Budva. Thankfully, when I was there in April, it was not as bad. However, the horrible gigantic cruise ships that were parked on the Kotor Bay brought a lot of tourists in during certain hours. Plus, the cruise ruined the sea view!
- Explore old town (Kotor)
The old town also known as Kotor is so lovely! There are so many little alleyways that you can get lost in. The main sights, churches and museum are there too. You can spend half a day just walking around and taking photos especially of all the green doors that they have there. You can easily figure out the walking route and Google maps works fine there too. They have a few free wifi points, but if you need assistance you can go for a free walking tour , a quick paid walking tour or a full on informative walking tour . My time there was so limited, so I just did it myself.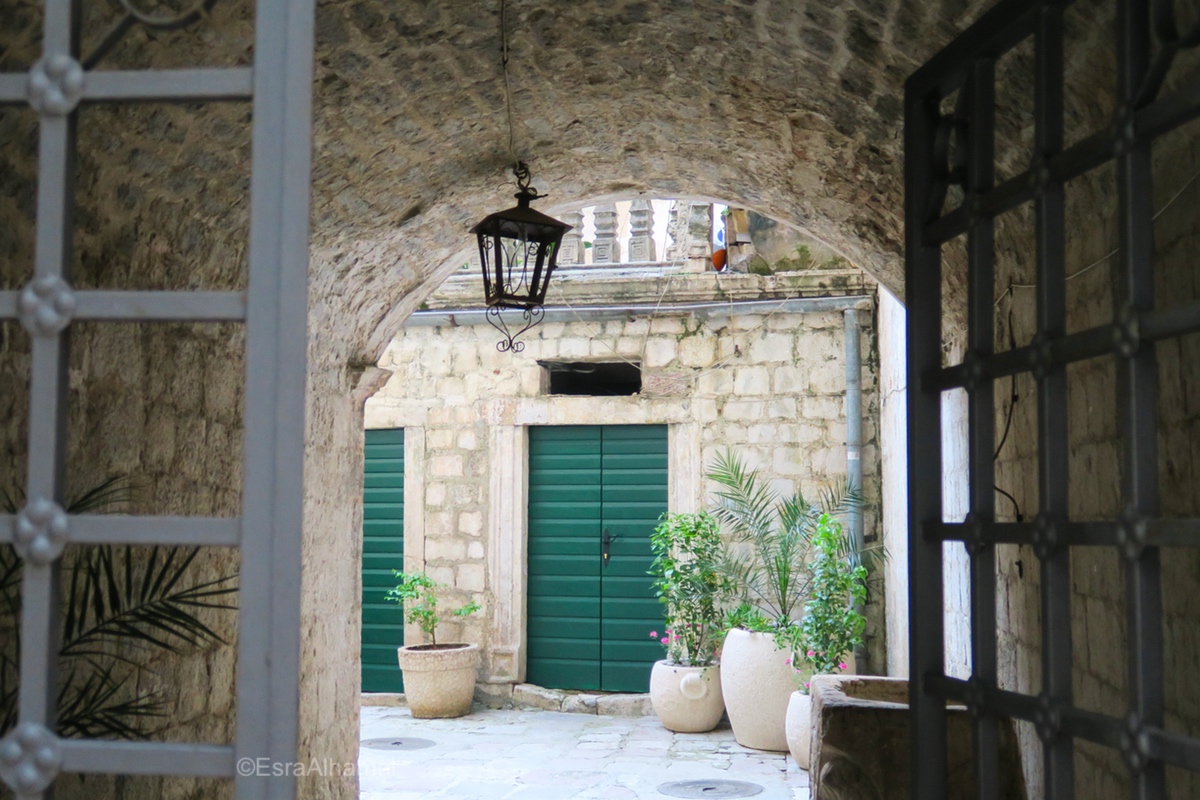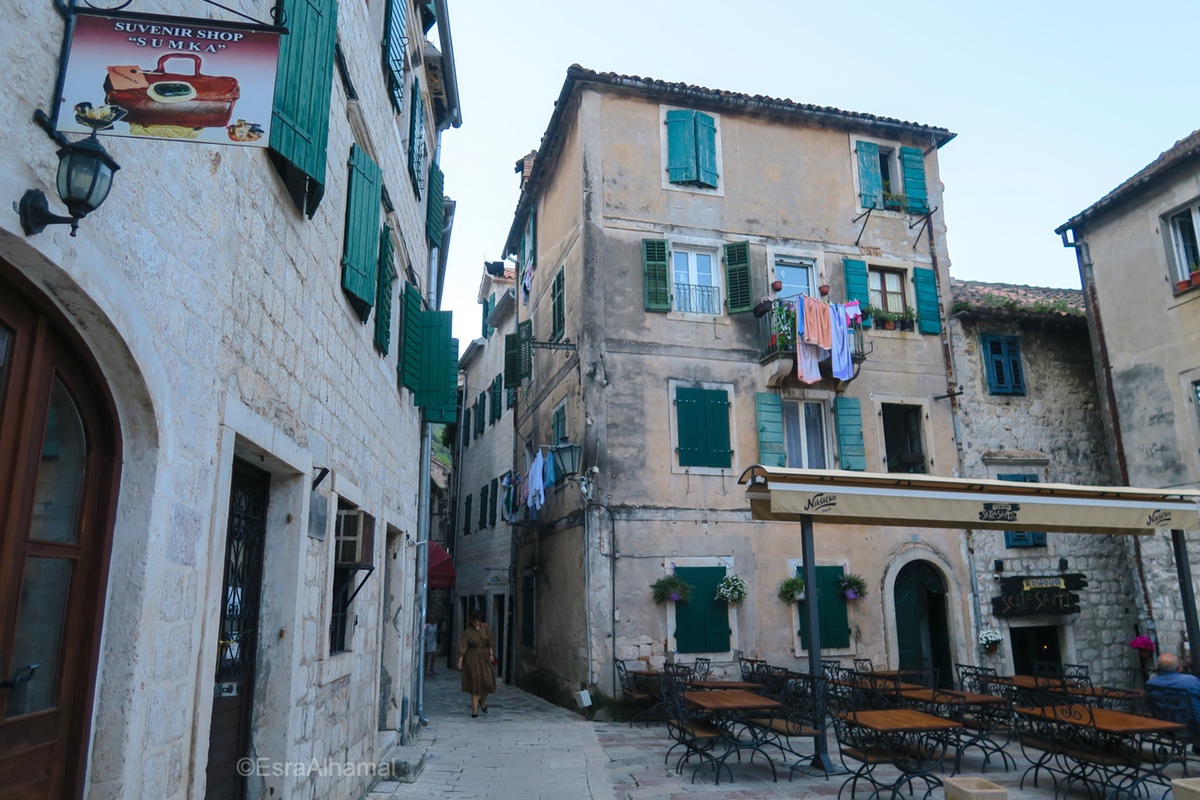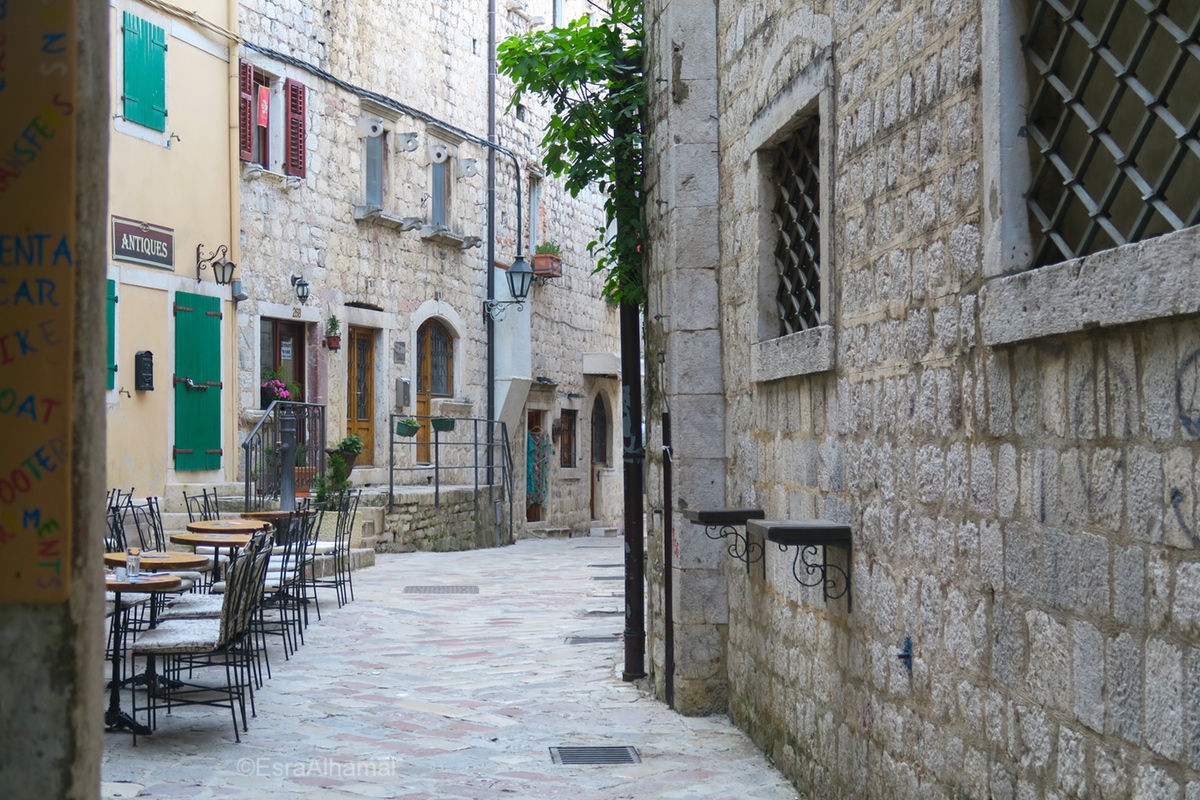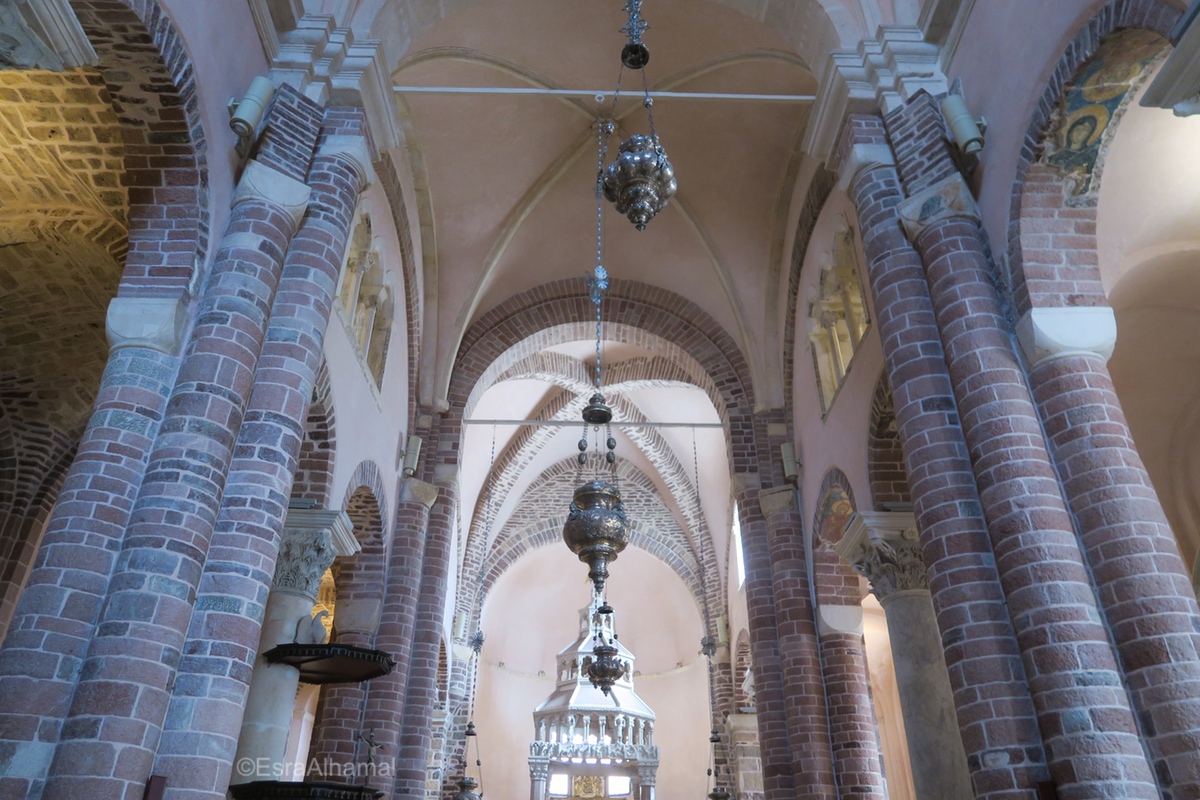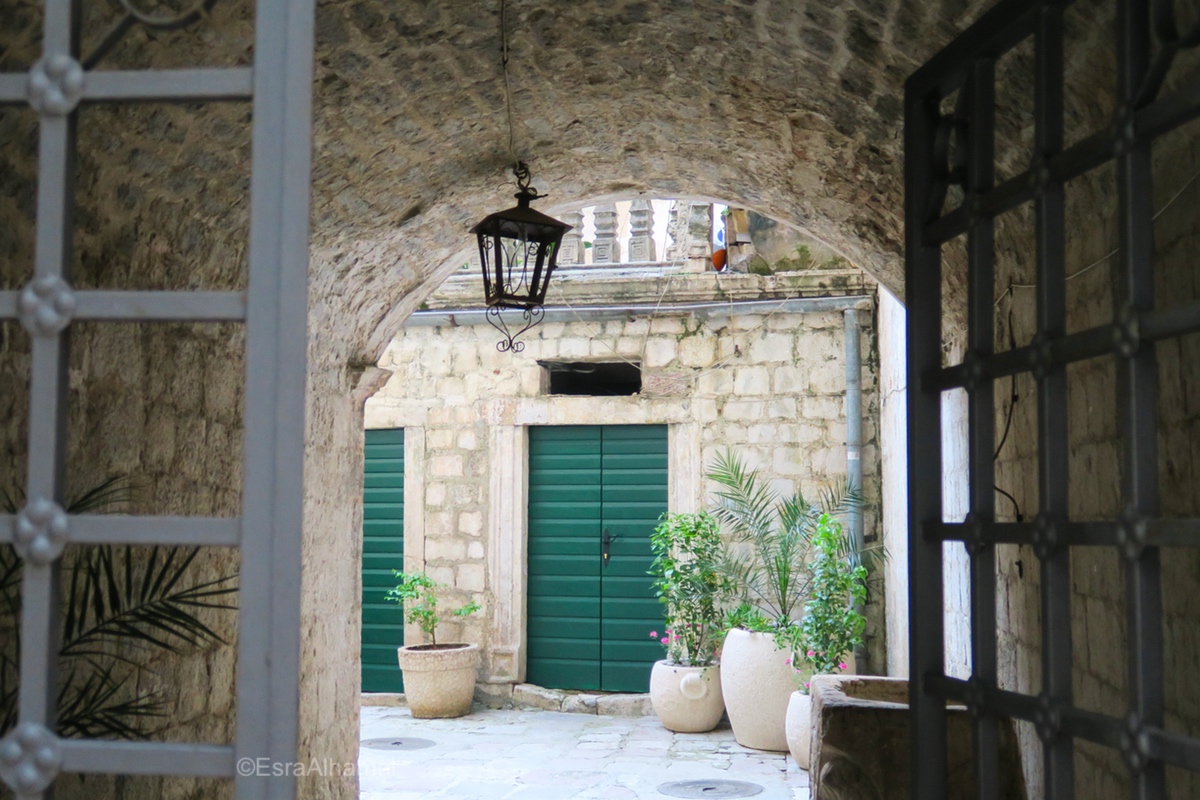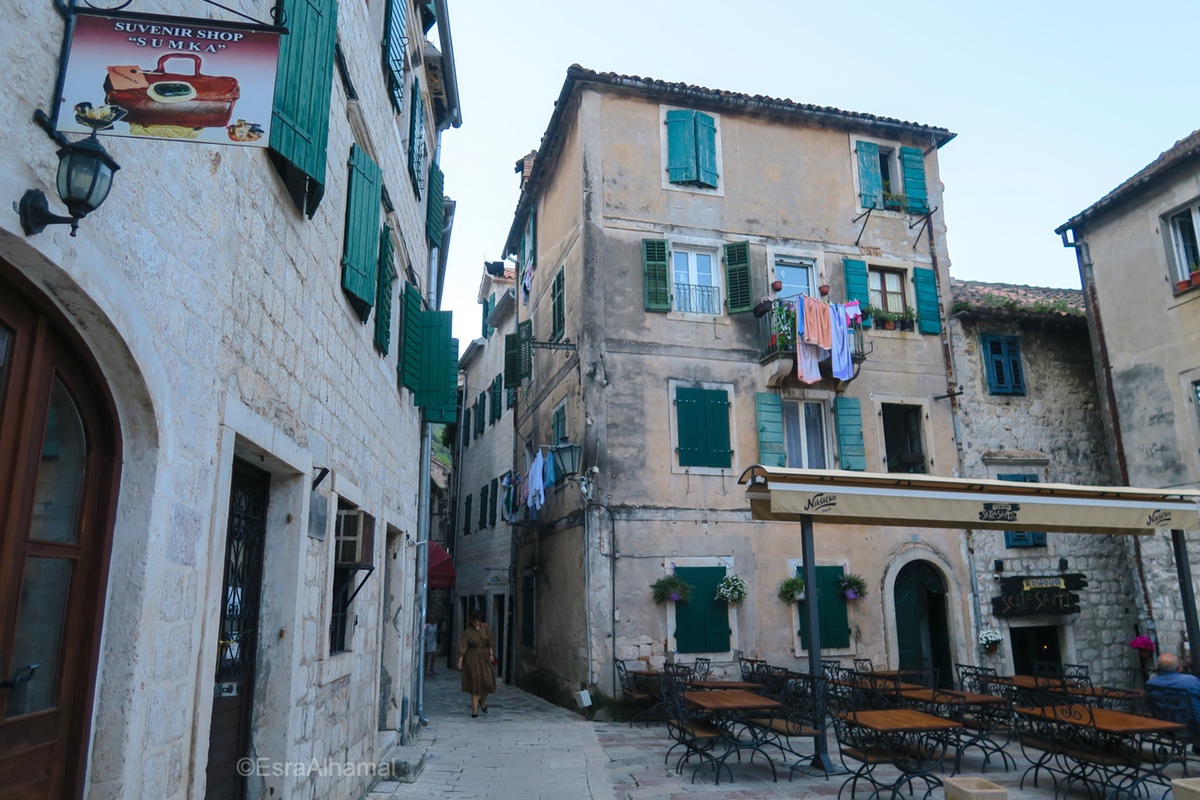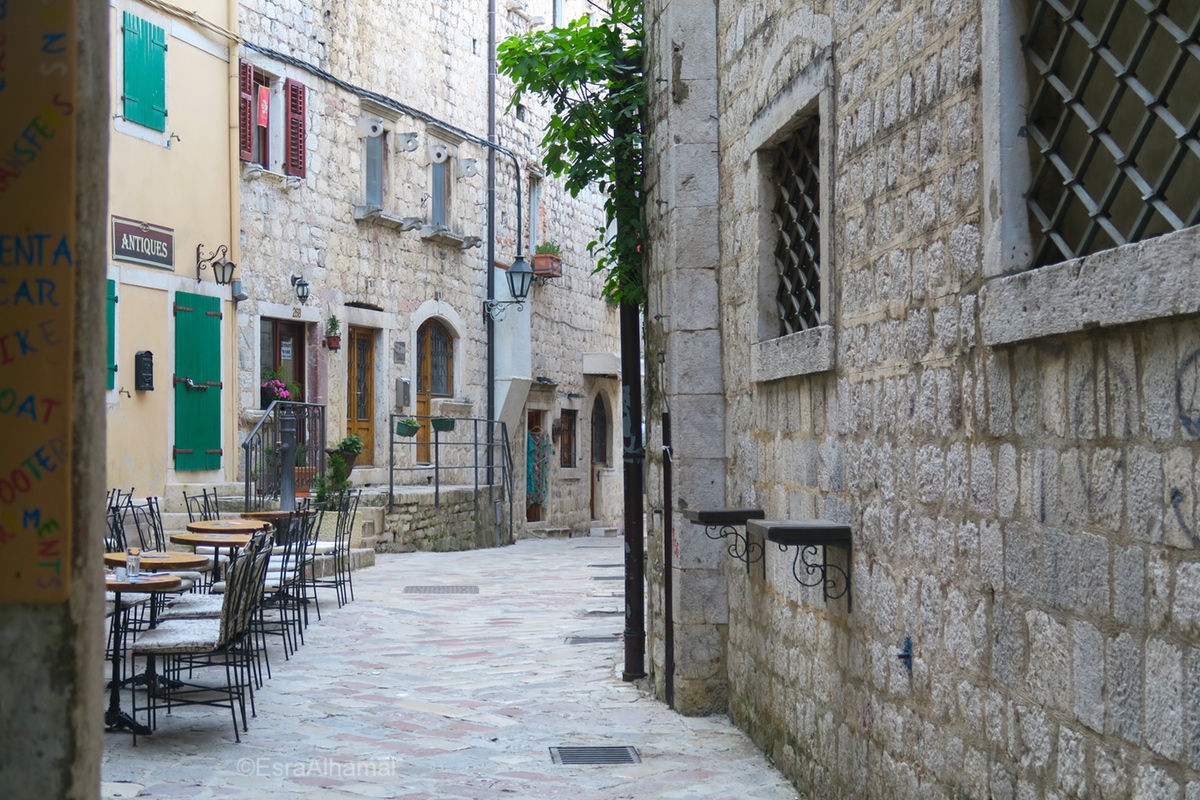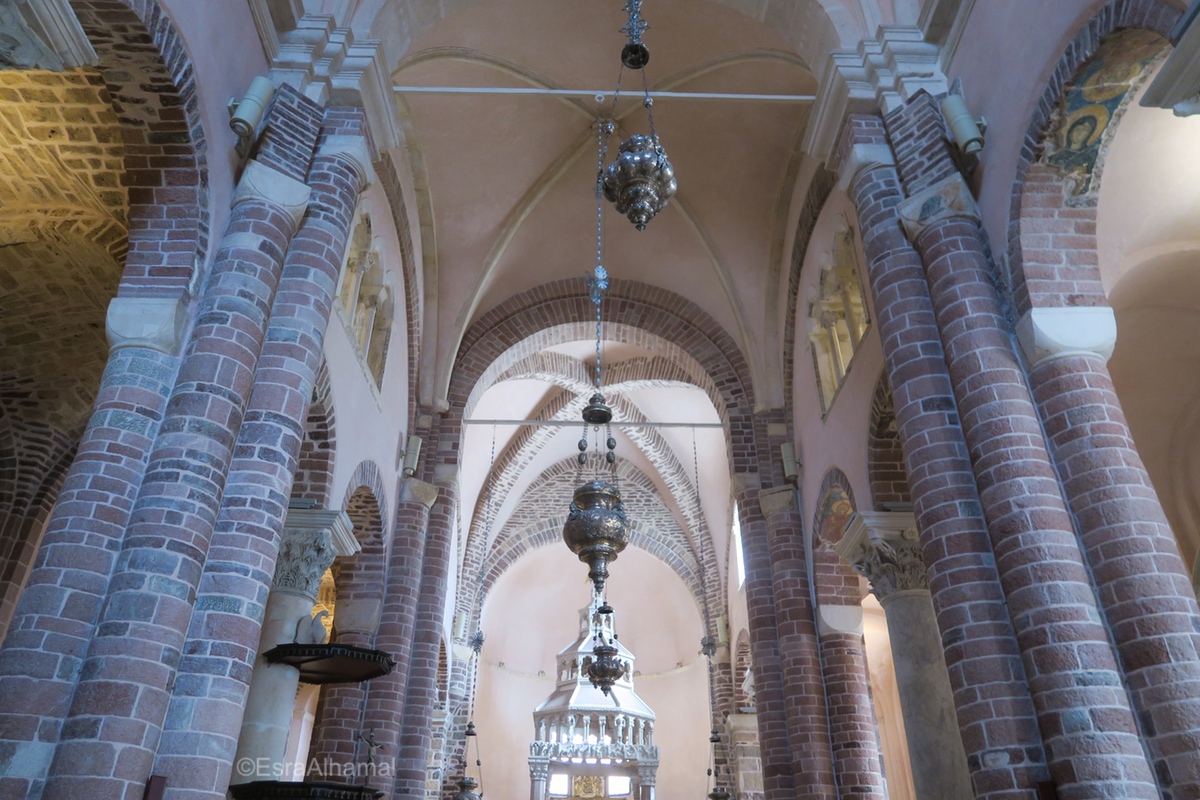 - Go all the way to the top of Kotor
One of the highlights I loved in Kotor was climbing up St Ivan's Fortress and city walls. My advice is to choose your time wisely. I went in April when the weather was fantastic and I still got really sweaty, out of breath and over heated when I went half way up. I went an hour before sunset and I thought that was much better than going there when the sun was on full blast. However, I had to make sure I get back down before it was dark because I didn't want to be up there when it's dark.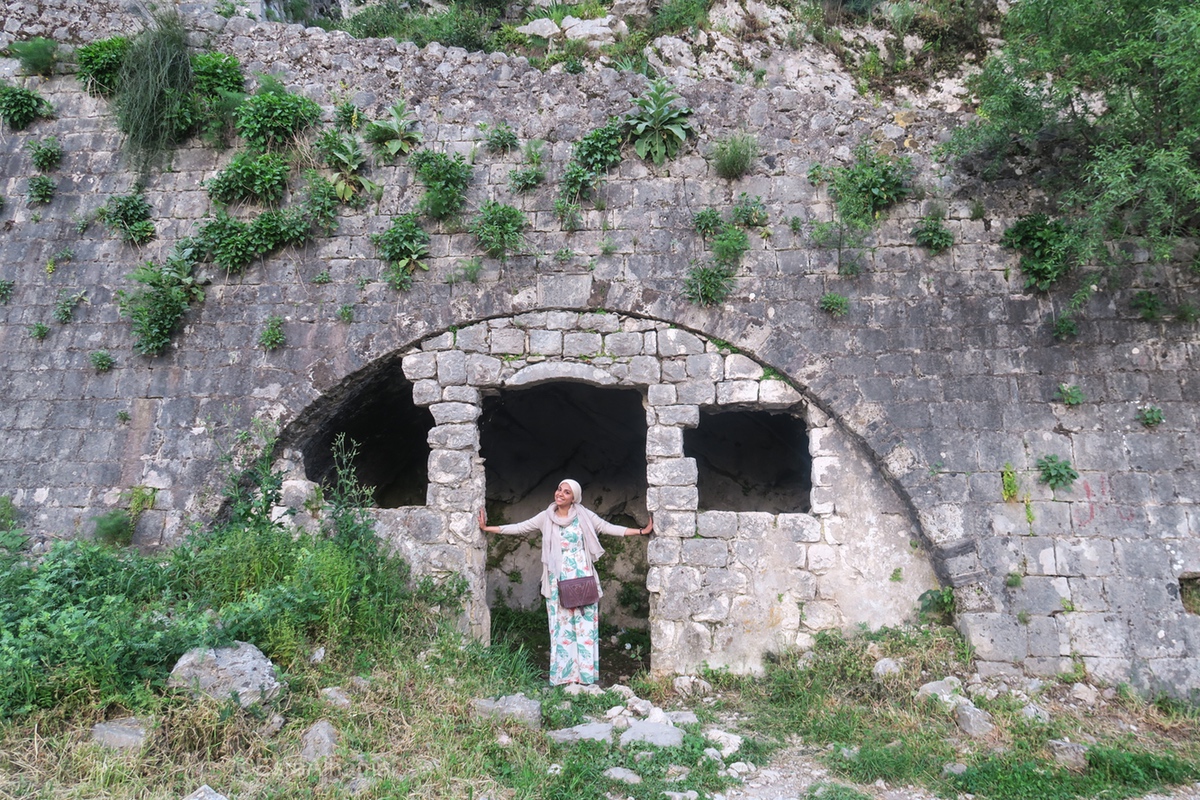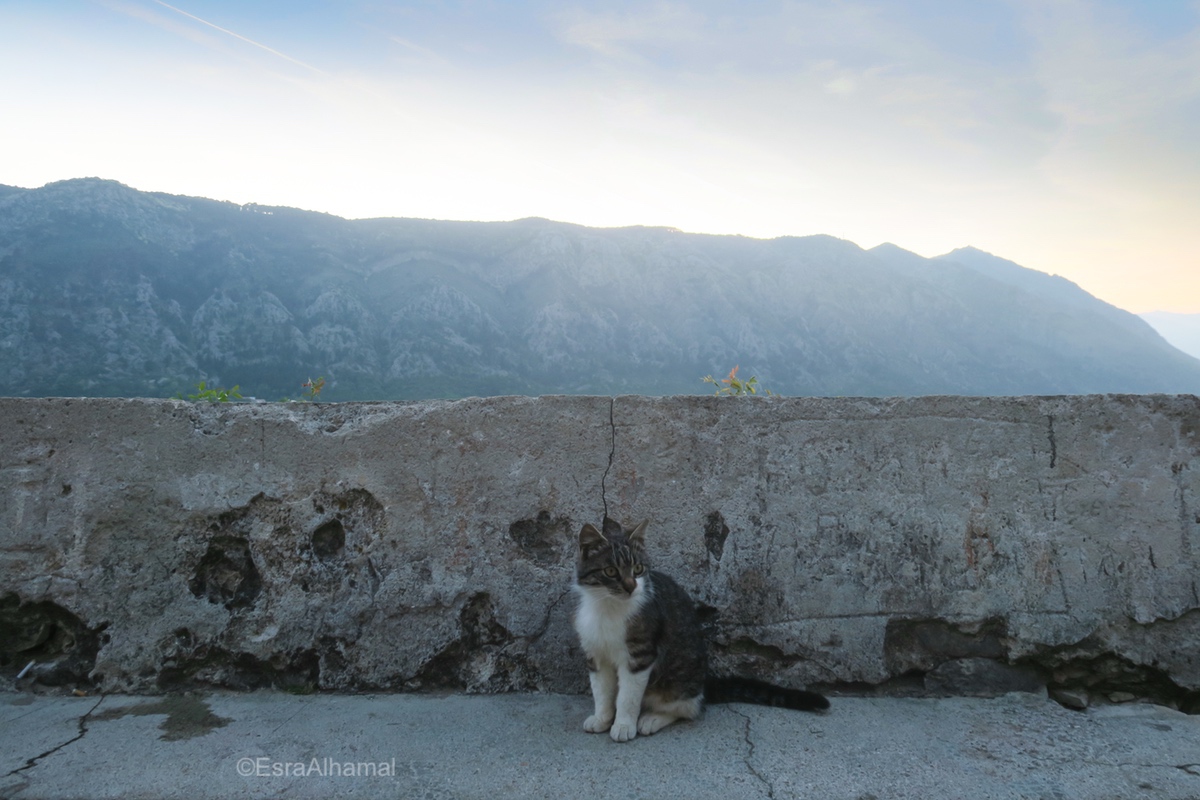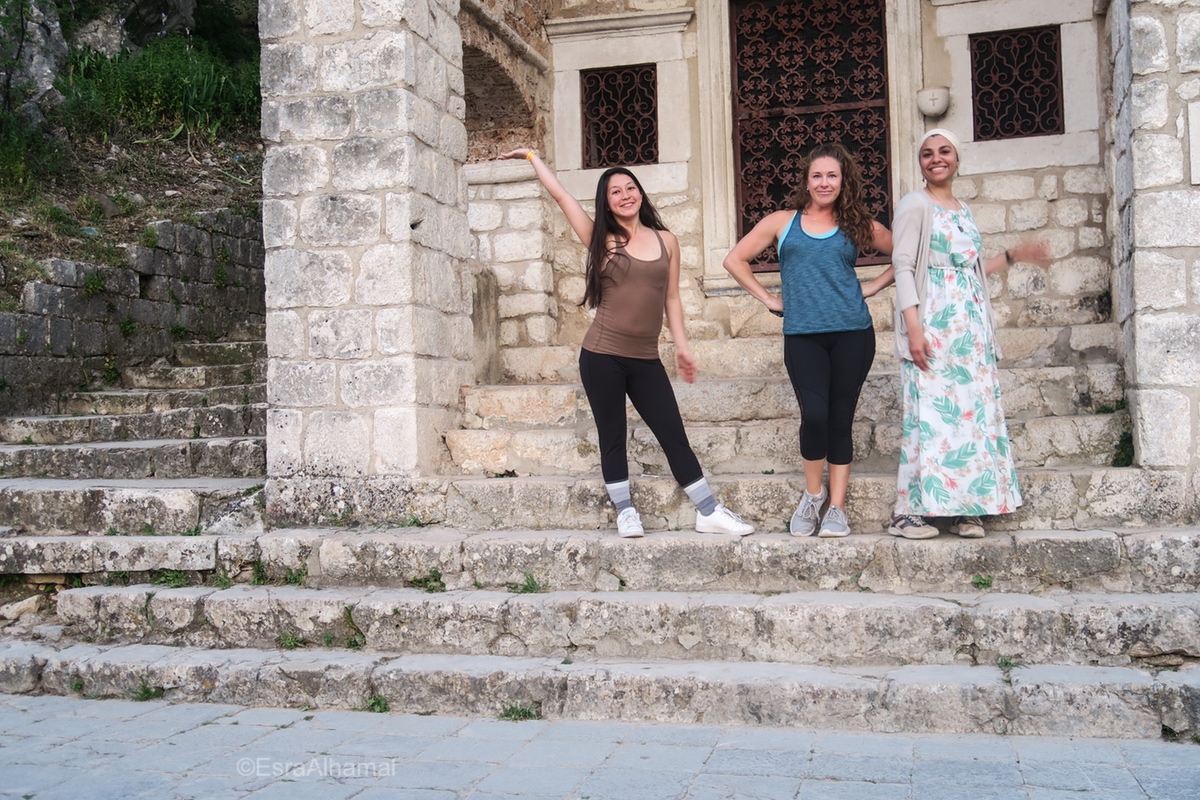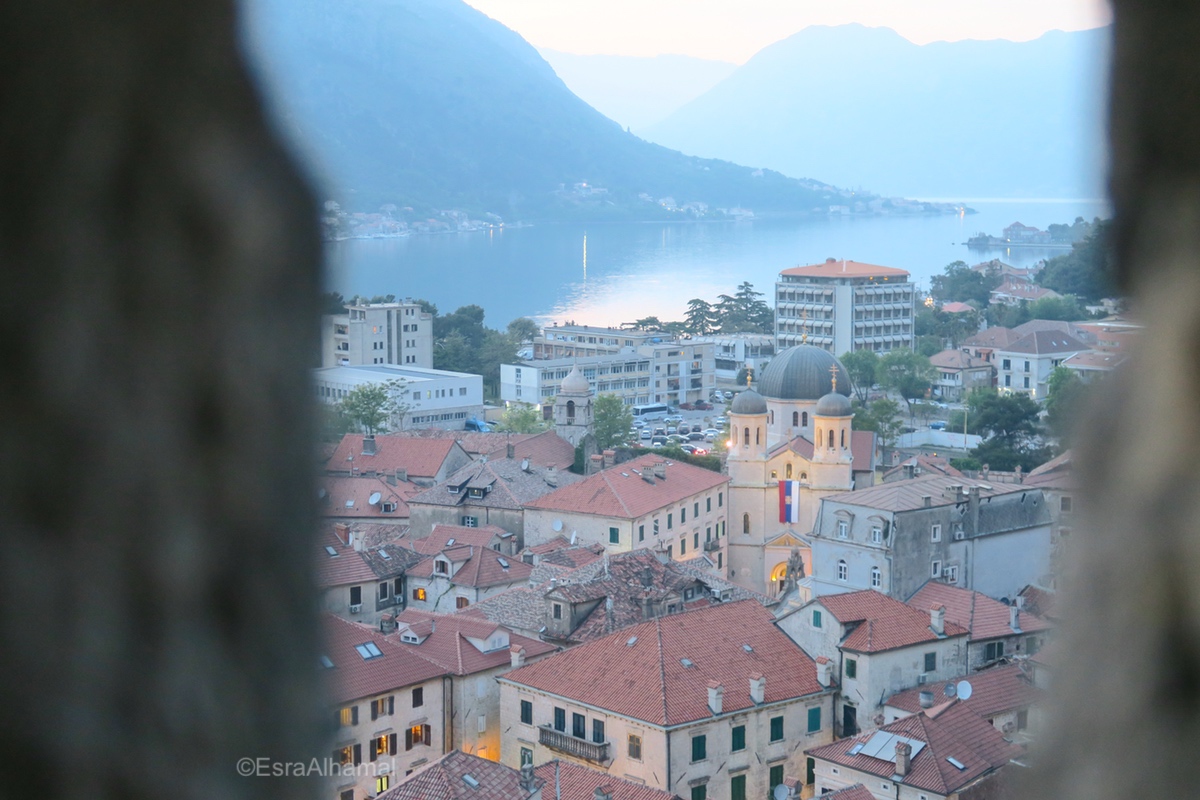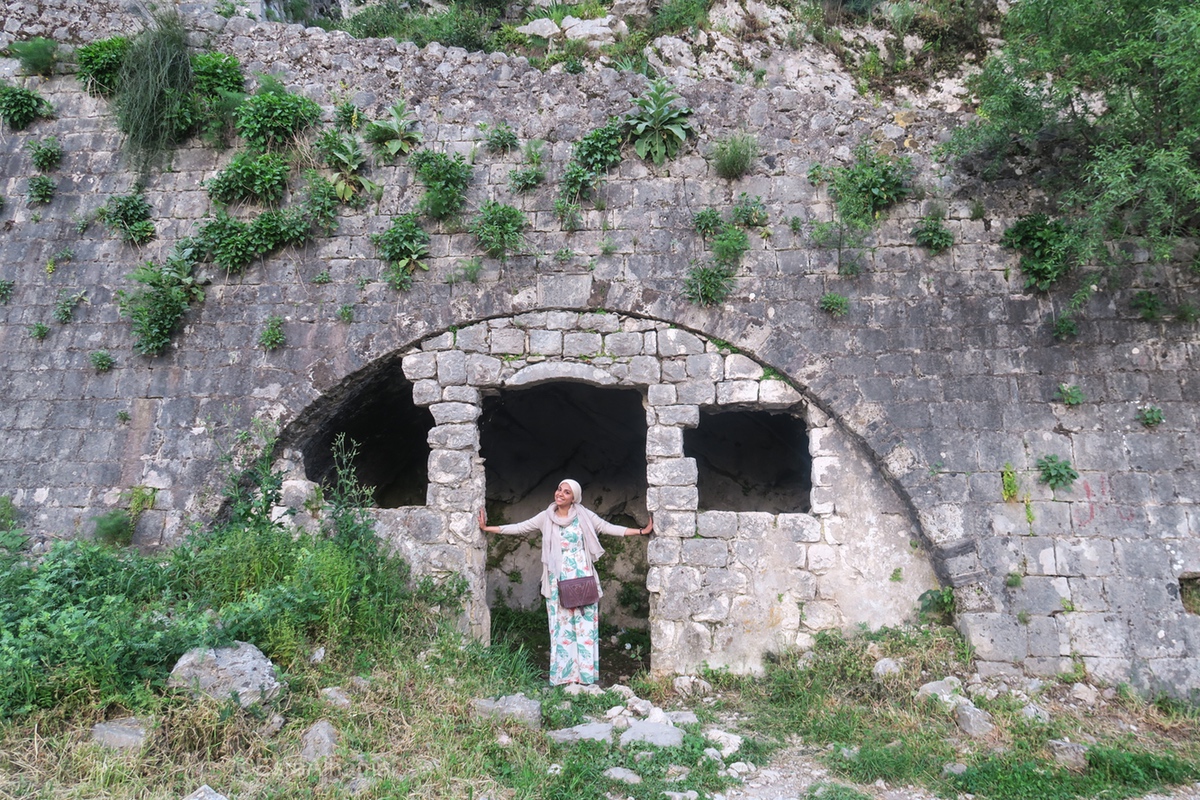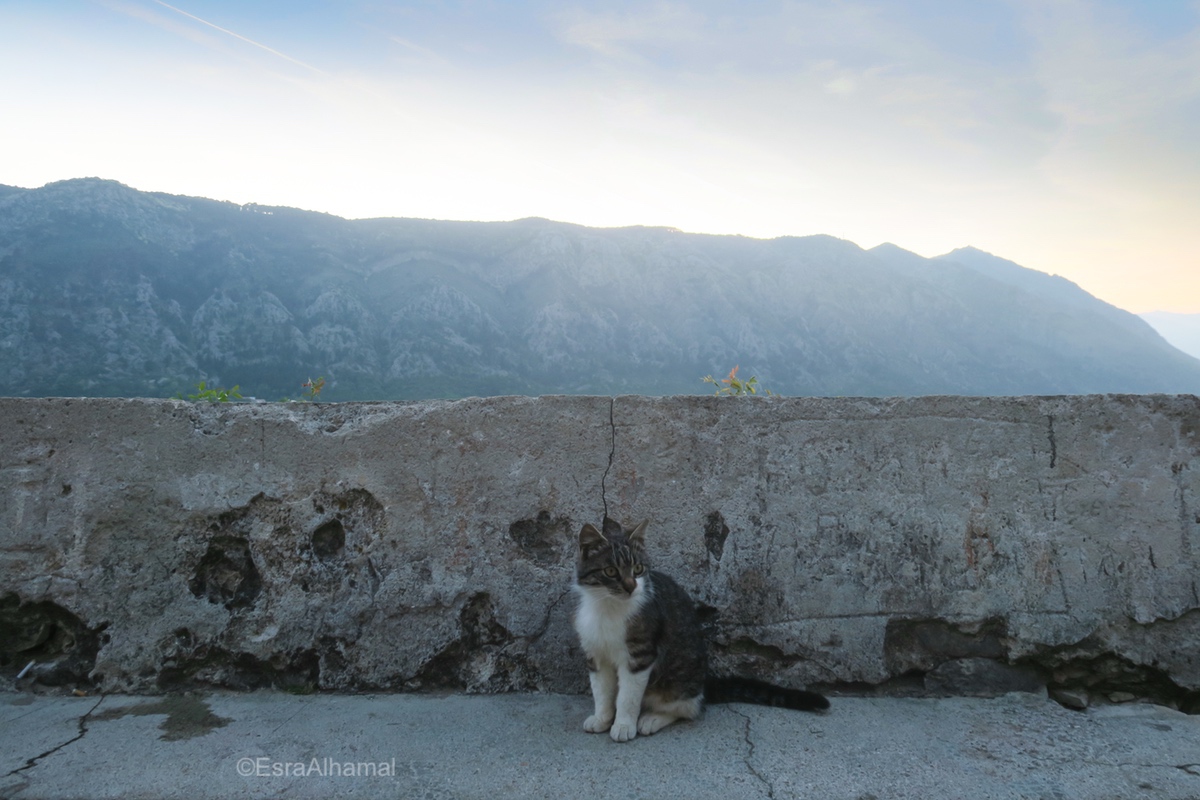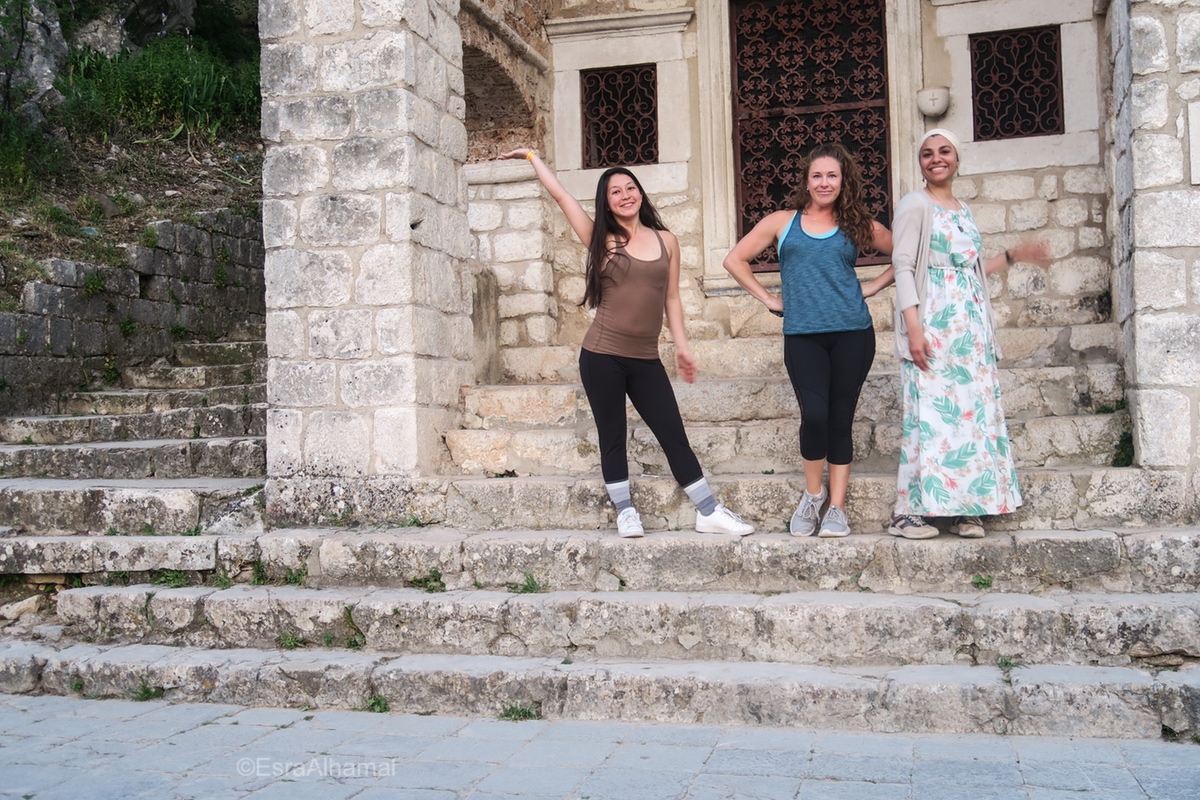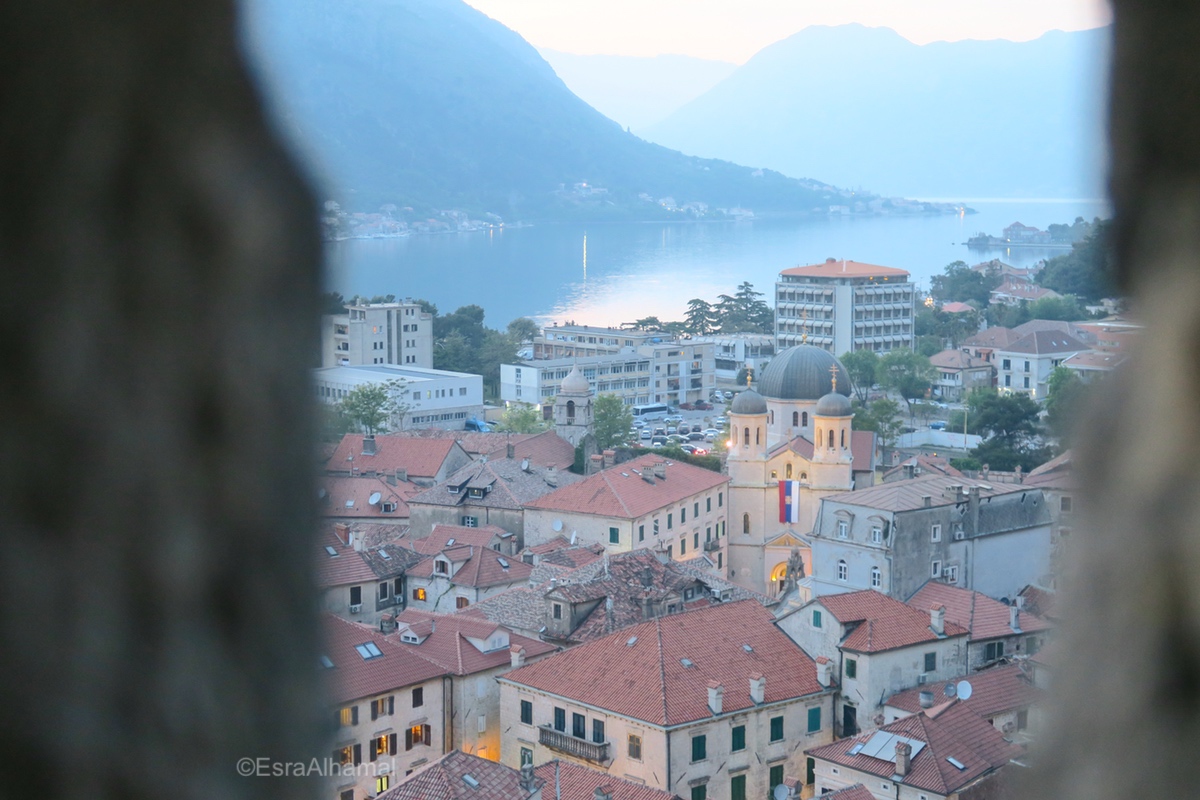 I was very lucky to do some good research online and find the 360 Monte tour guide especially that I didn't have a car and I really wanted to visit a few gorgeous places around Kotor. I did their "Great Montenegro Full-Day Tour" and I absolutely loved it. The location of the 360 Monte office was inside the old town facing the old town hostel. It was easy to find and I loved the tour guide lady. She was very sweet and chatty. The tour started with stopping by an old village to get breakfast. It's known for the smoked ham, bread and cheese. Thankfully, they had the option of a cheese and bread only sandwich. The drive continued on around gorgeous views and view points. My two favourite things on this tour were the hour we spent at the old royal capital, Cetinje, and the boat trip in River Crnojevica. The other people on this tour were a young crowd, so alcohol was served in the boat tour, but everyone drank responsibly and was respectful of me not drinking. There was an option to jump in the water on the boat trip, but the water was still on the cold side in April.
If I was staying longoer in Kotor, I would have loved going on the other tours that 360 Monte had on offer.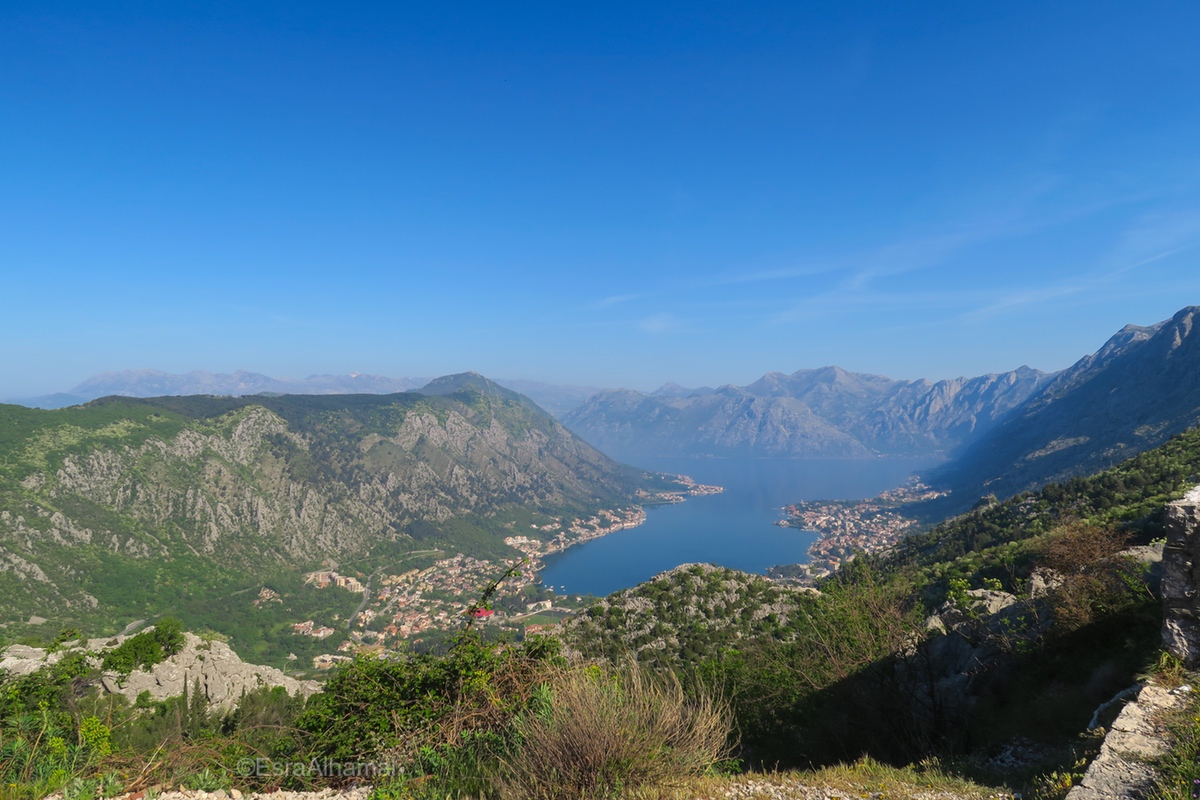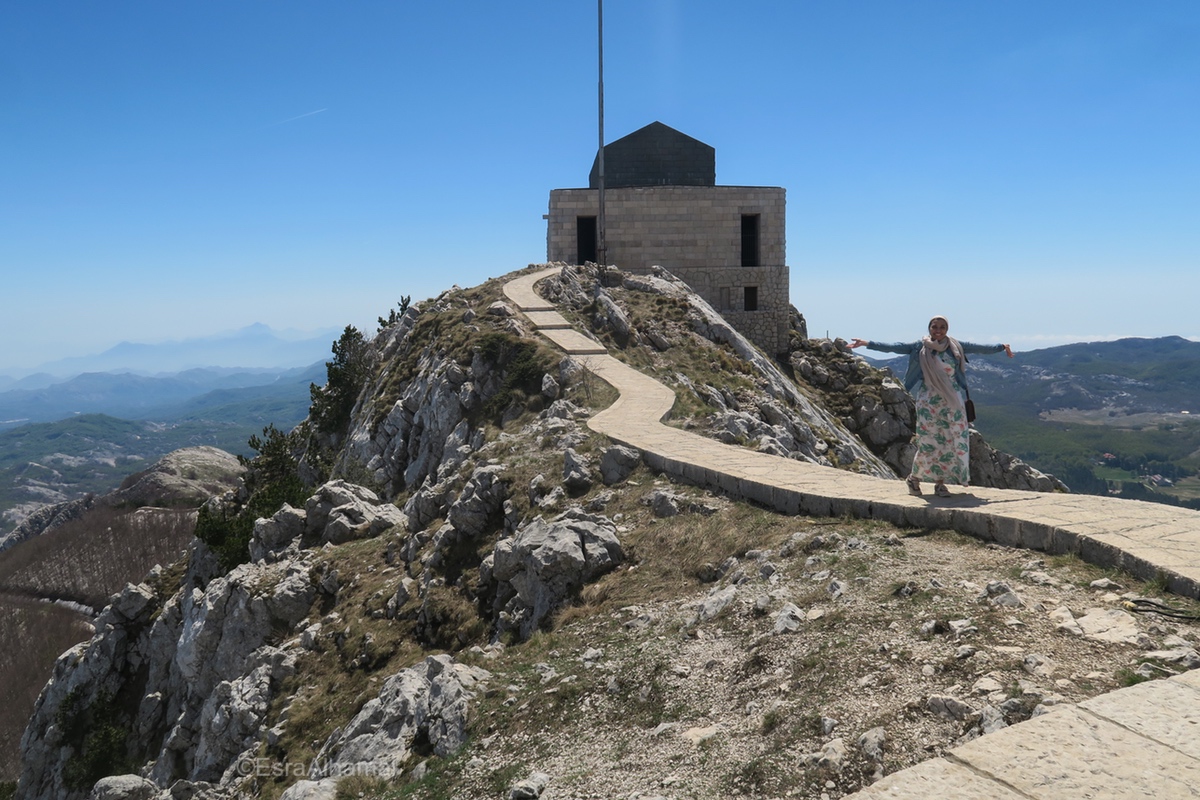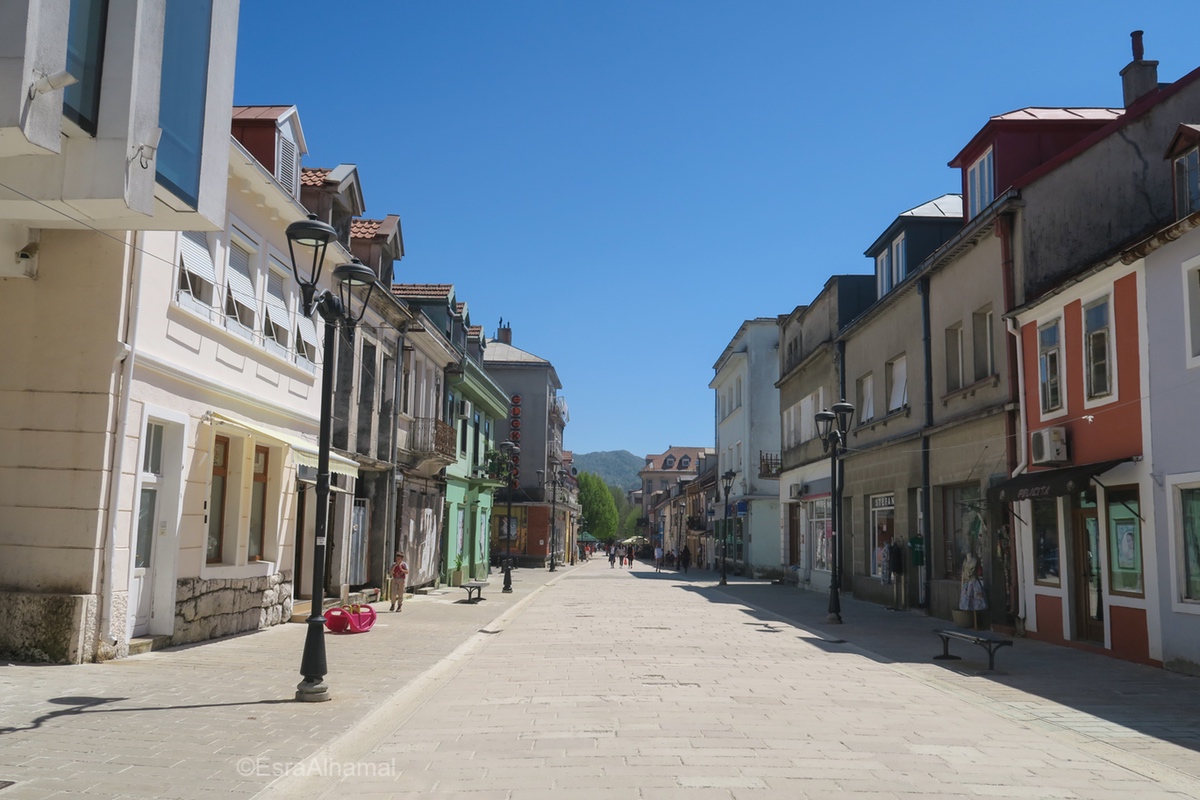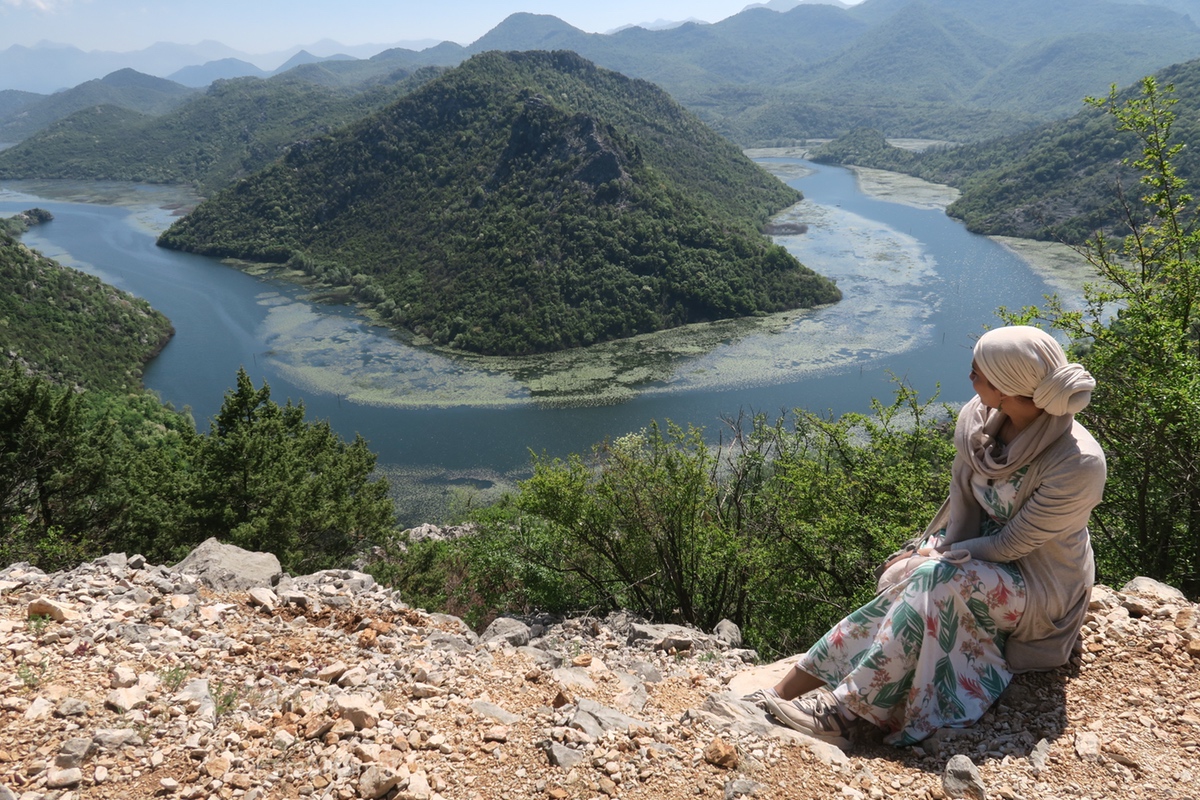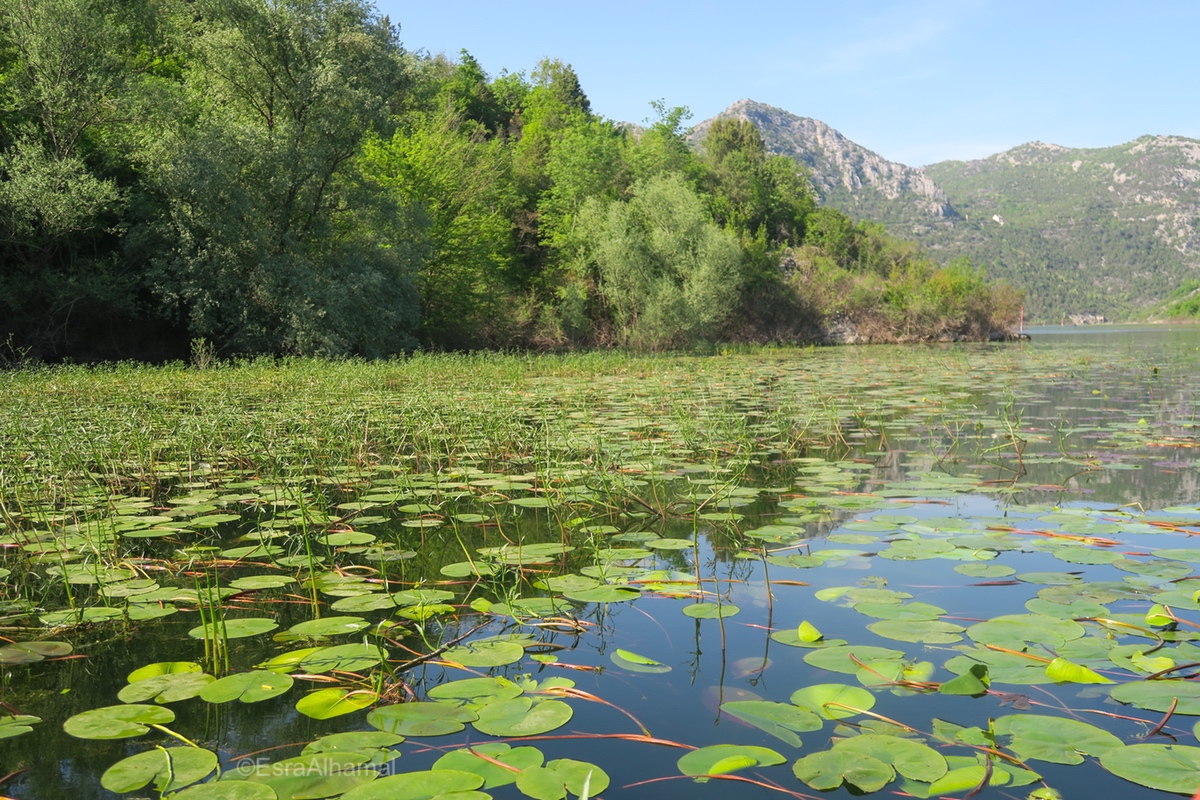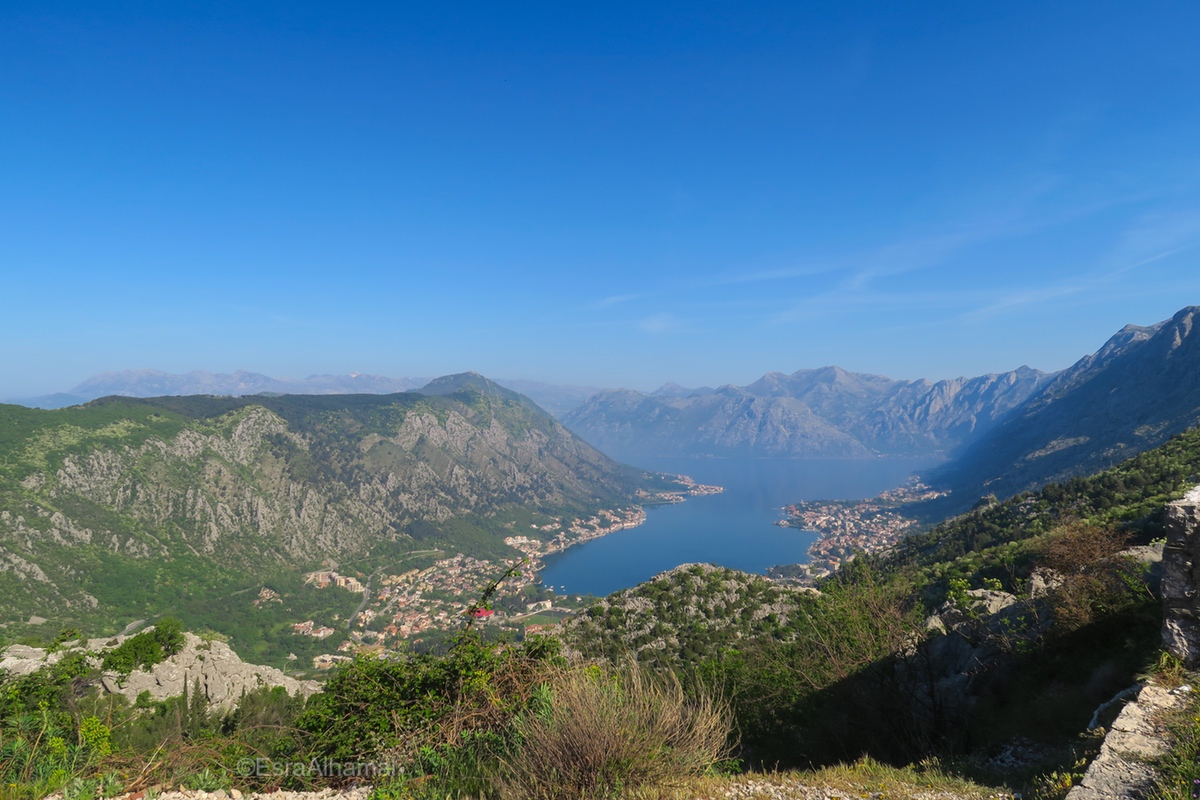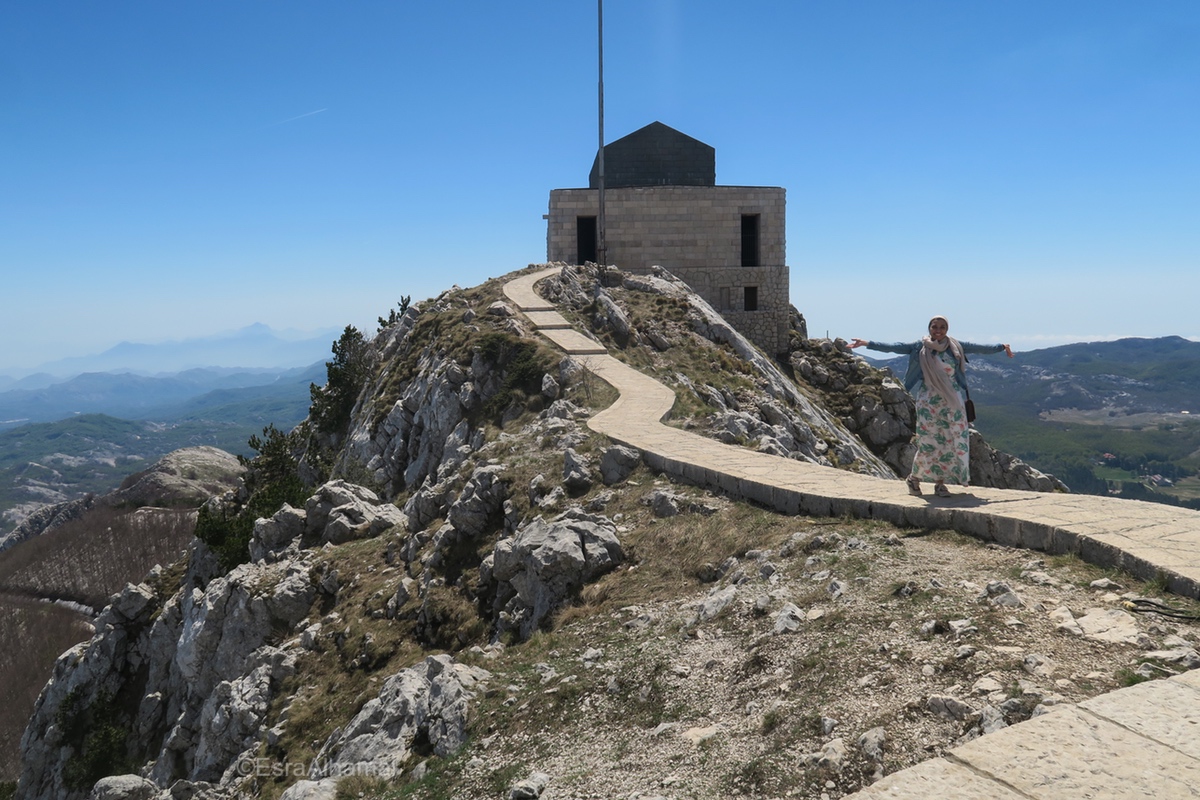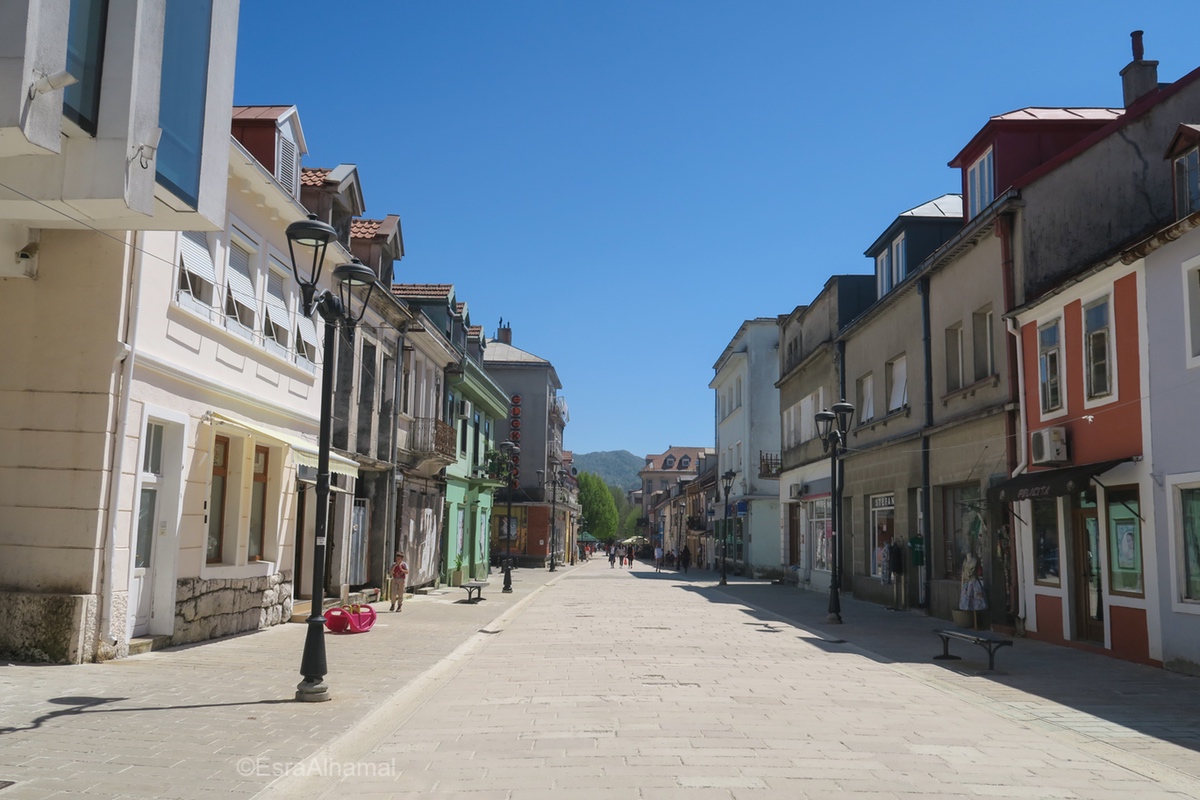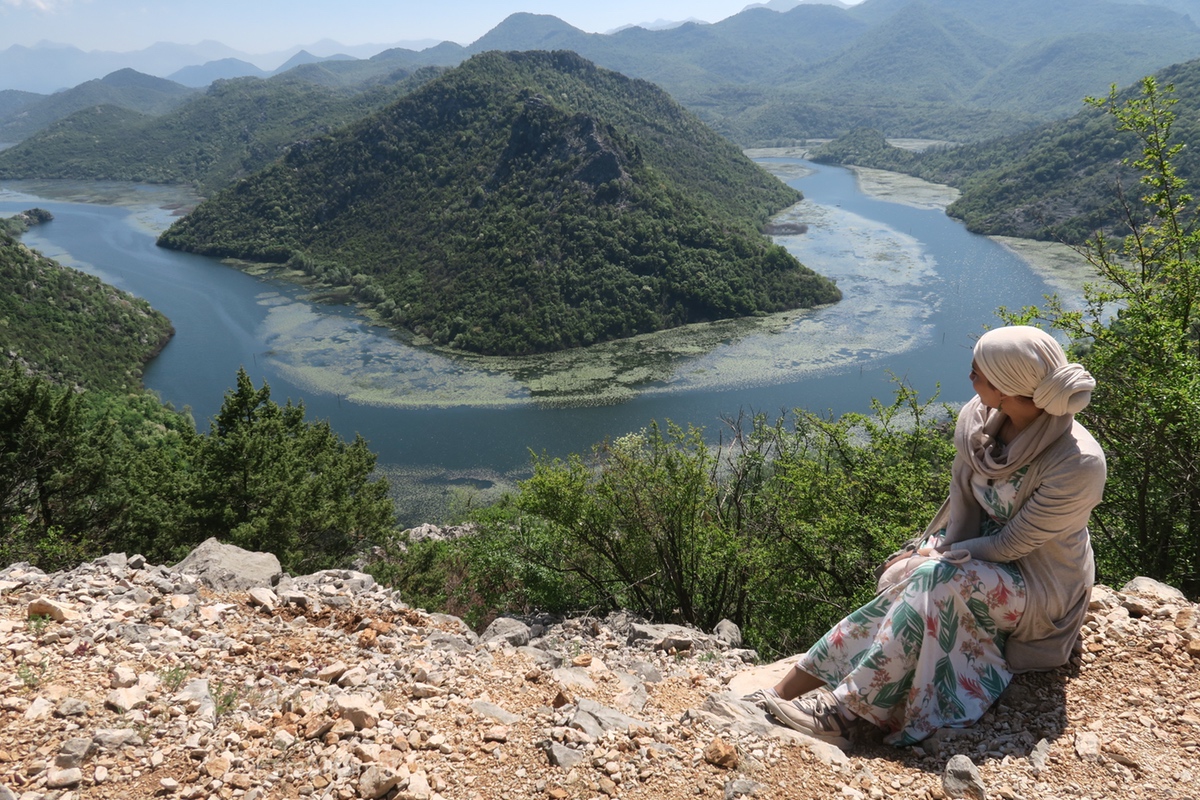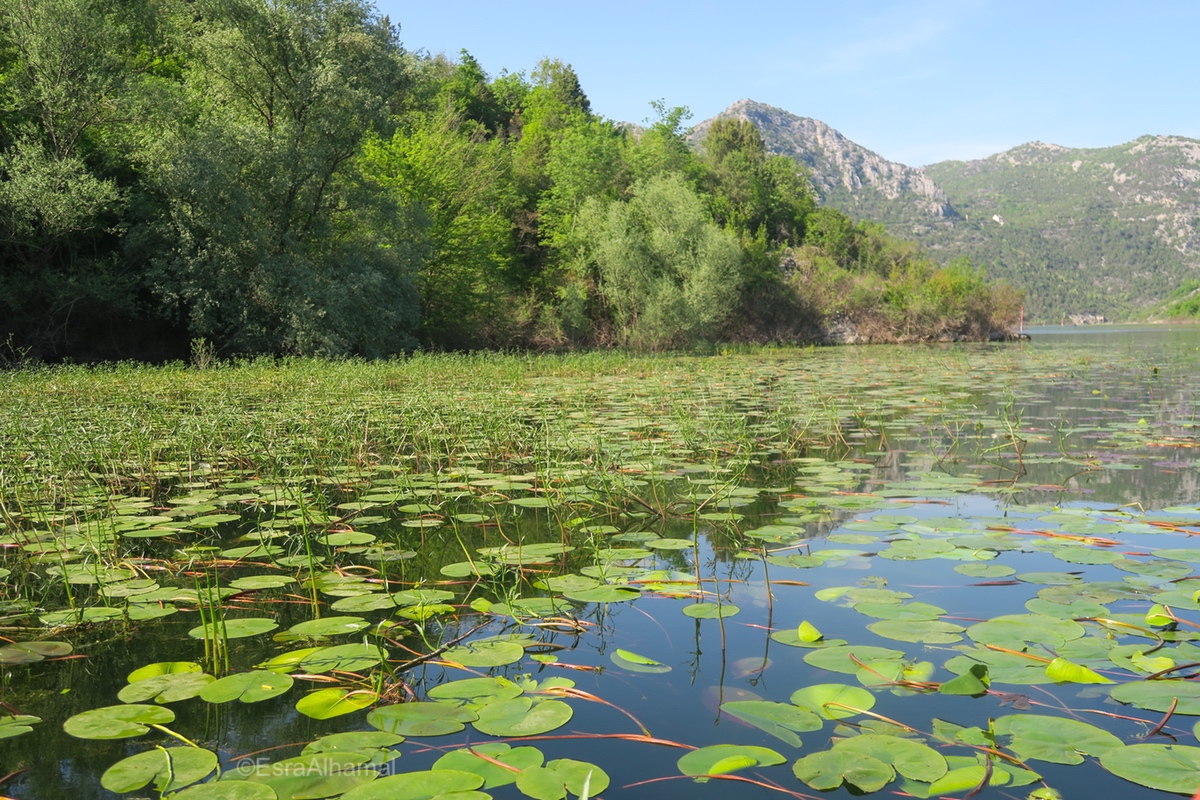 - Sailing around Kotor Bay
For my second day in Kotor, I wanted to visit their small islands and caves, so I walked to the Marina and picked a three hour boat tour. I didn't really have anything planned like above, but there were a few offers by the marina and I chose the 20 euro tour for three hours. I felt like three hours were a bit much on the boat. There were two main stops by the artificial church island and inside the blue cave, but it wasn't mind blowing. I would advice going on the two hour trip instead. The sea breeze was really cold as well, so make sure you have a sweater with you.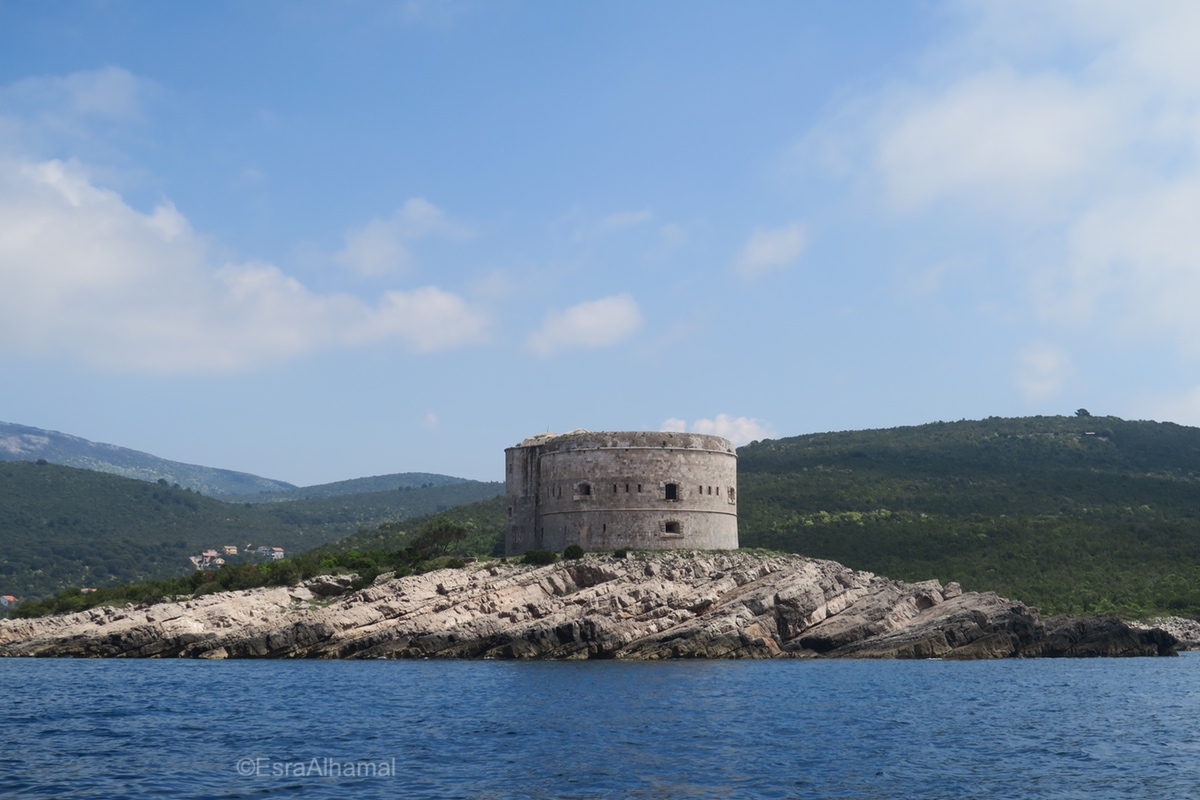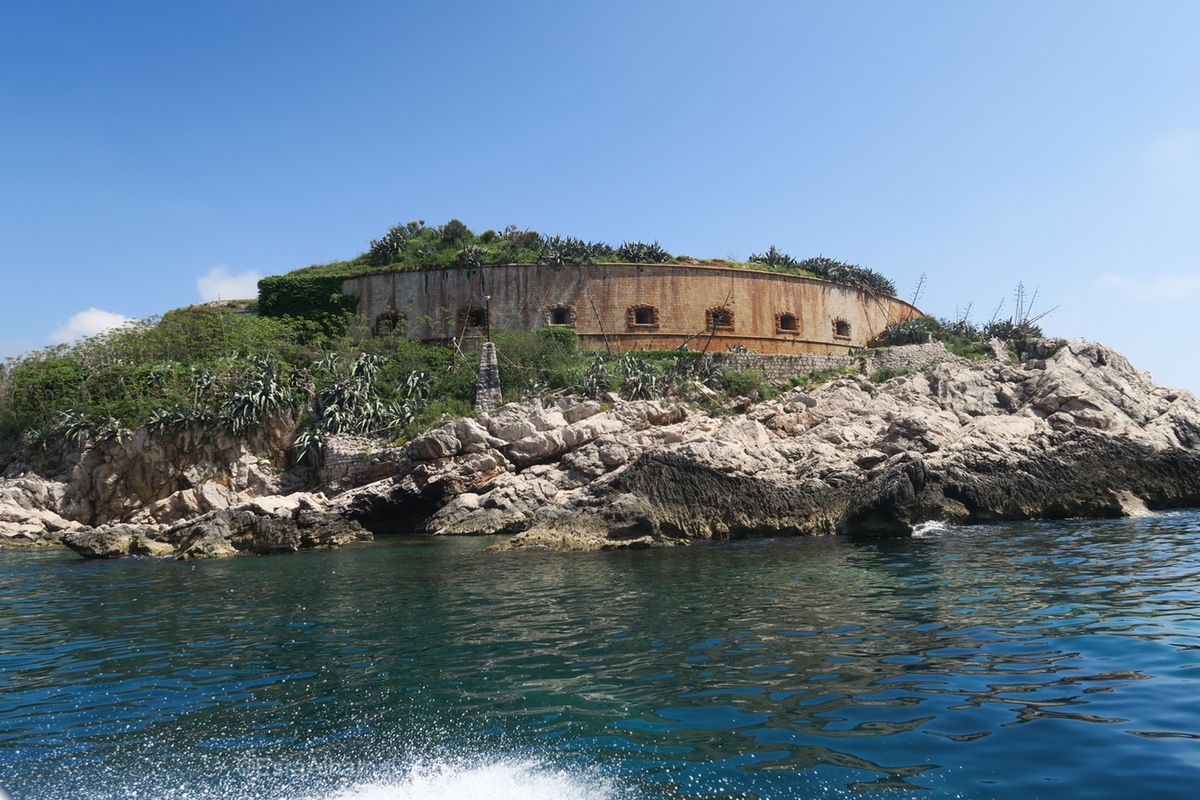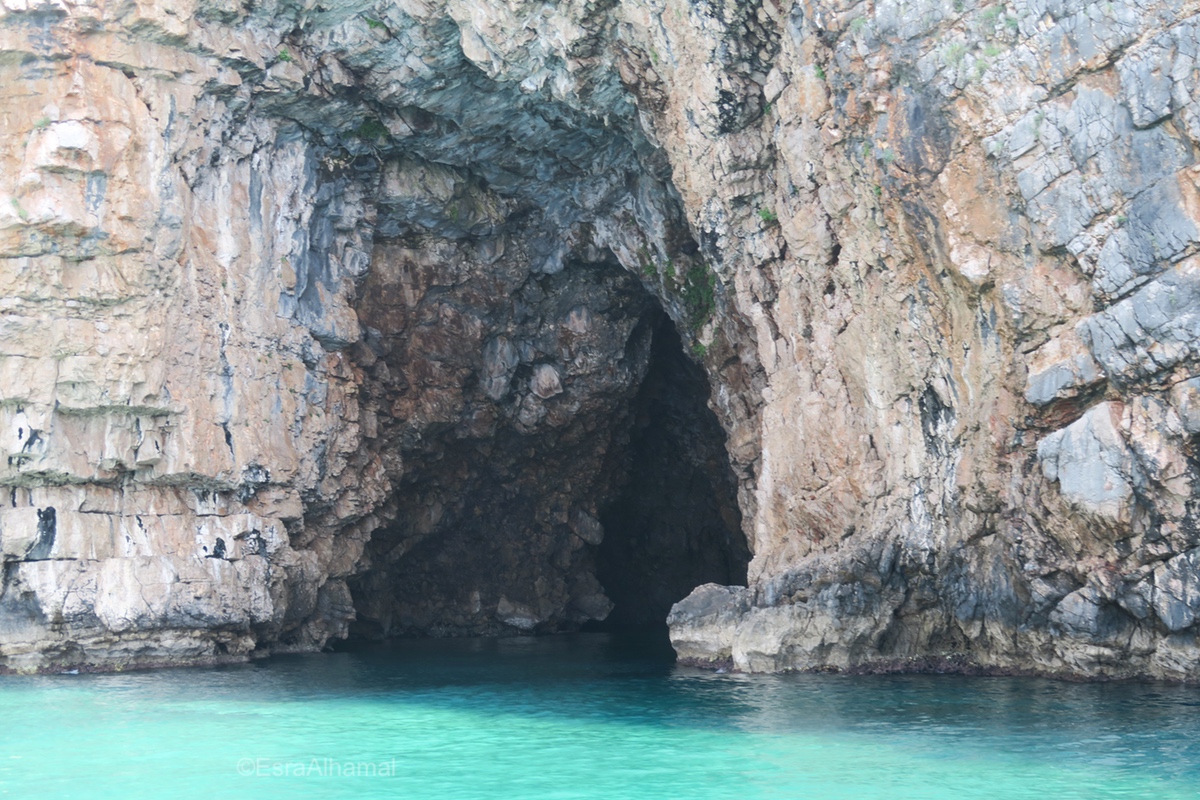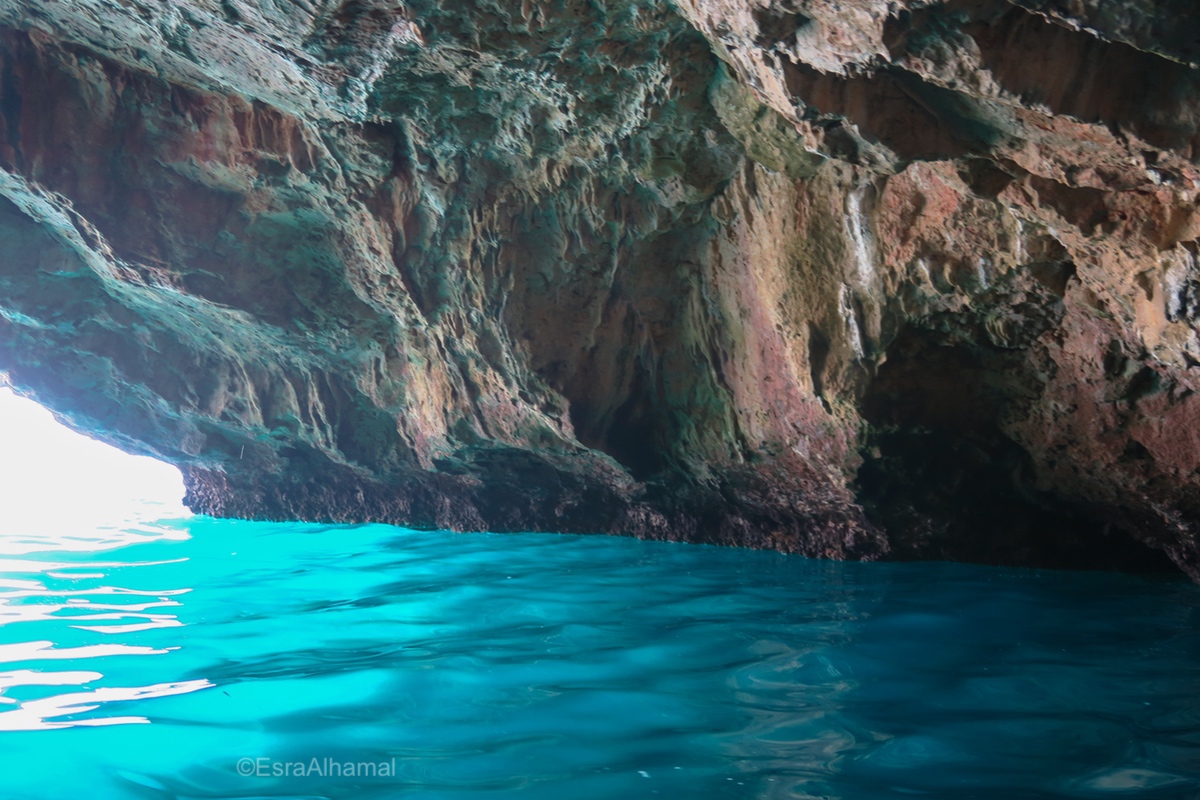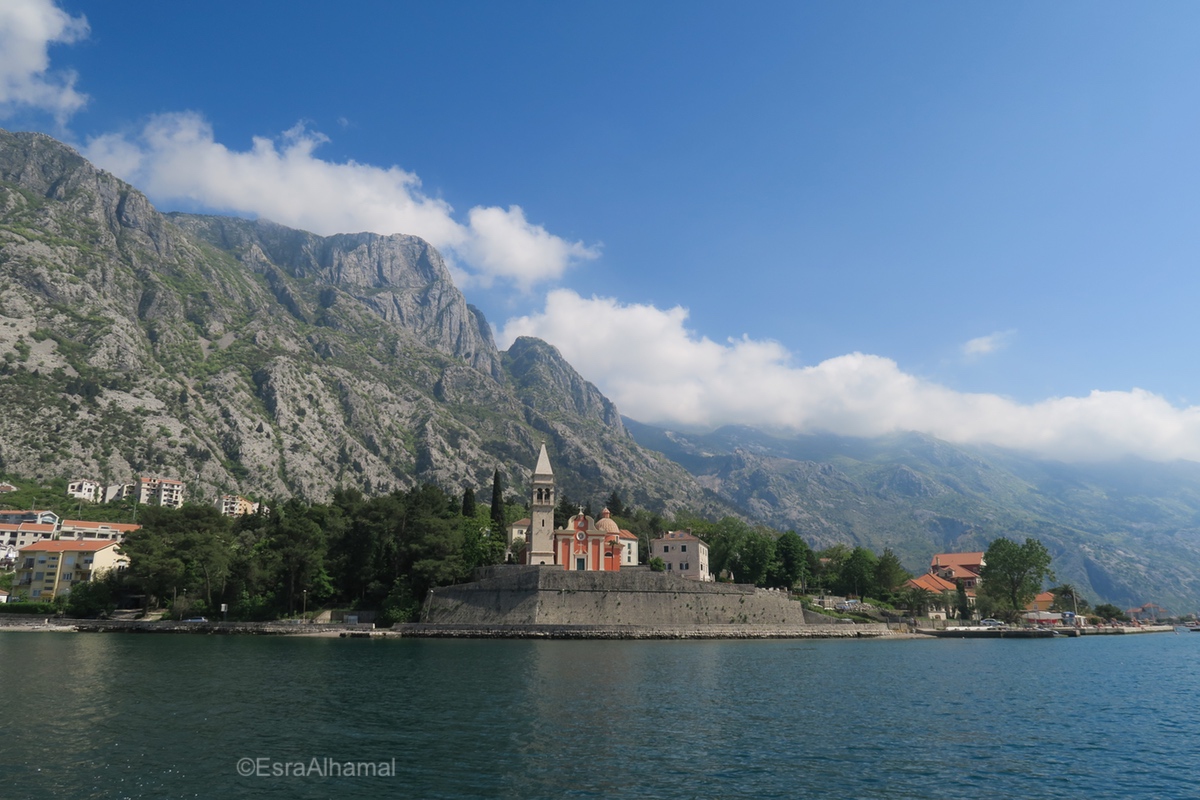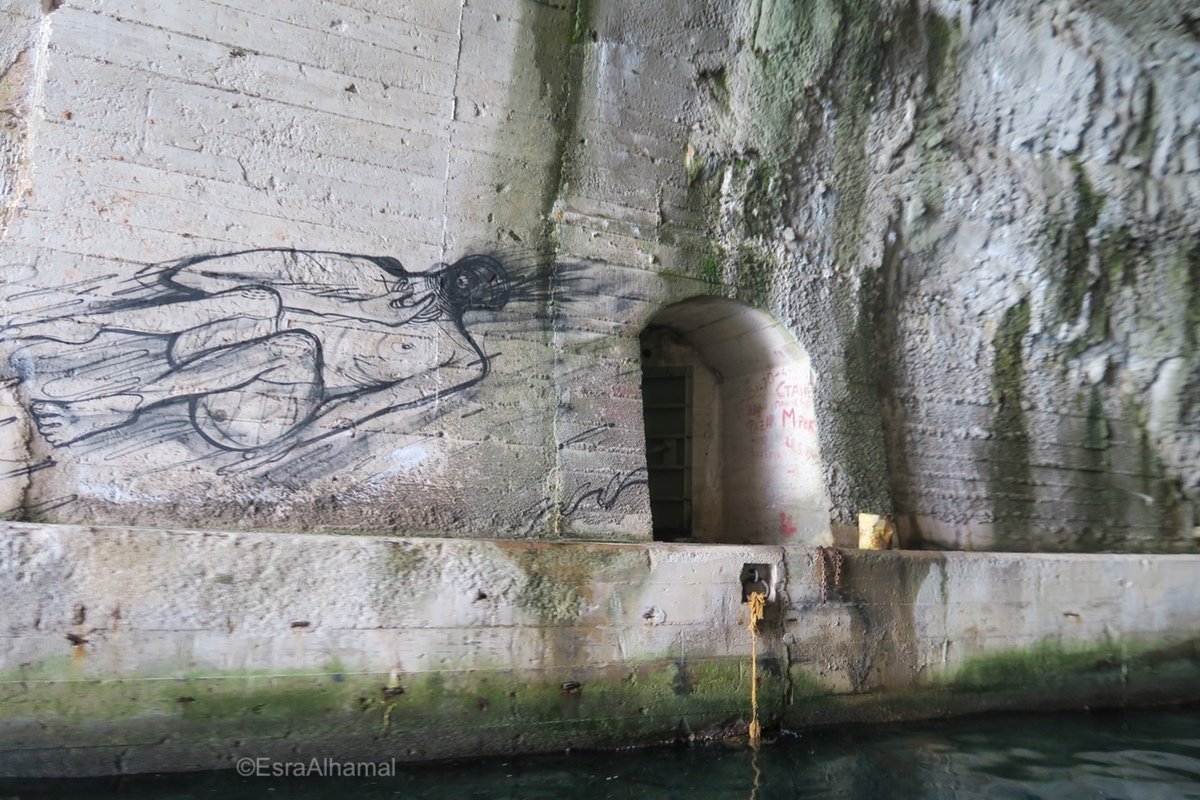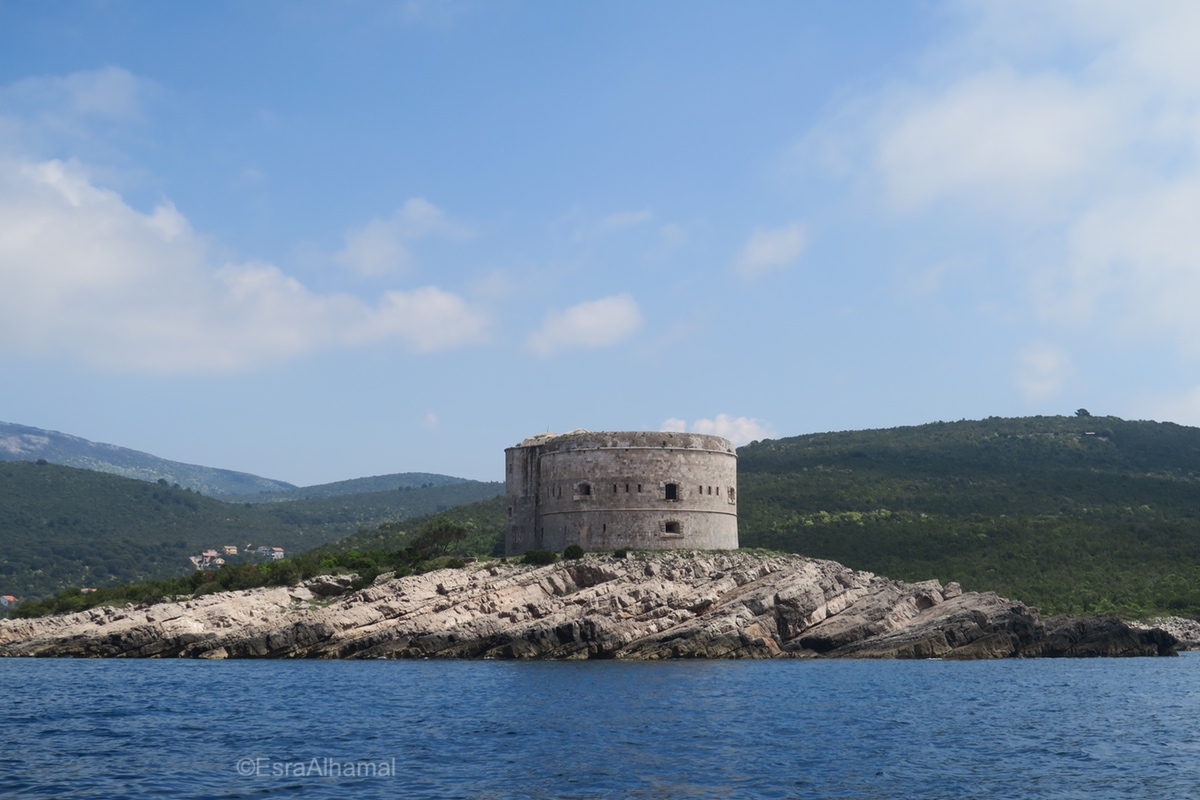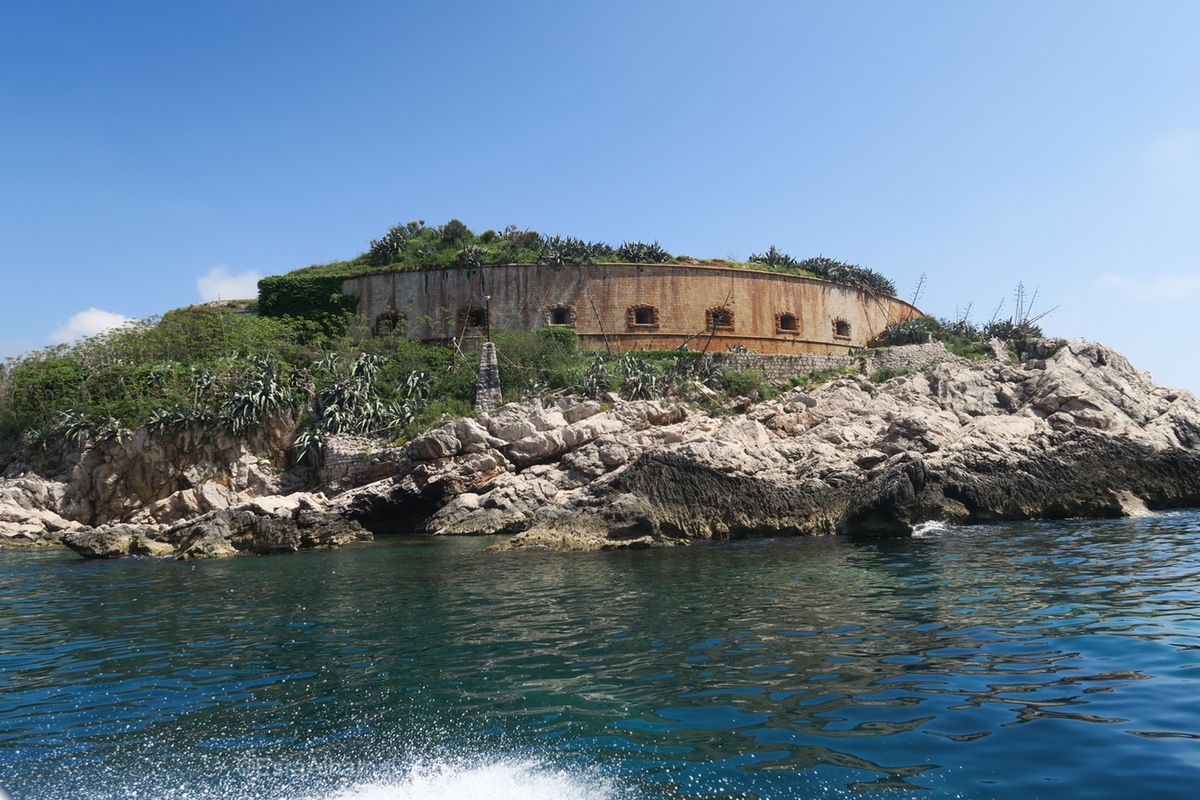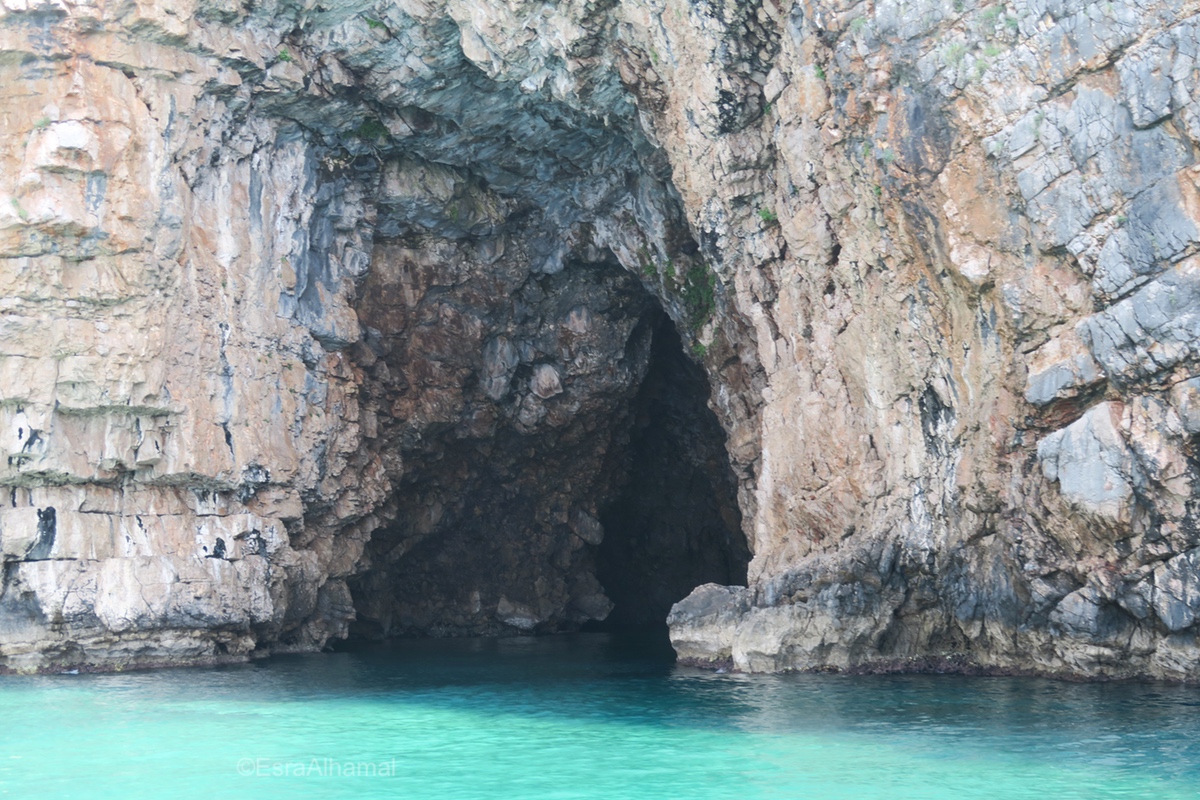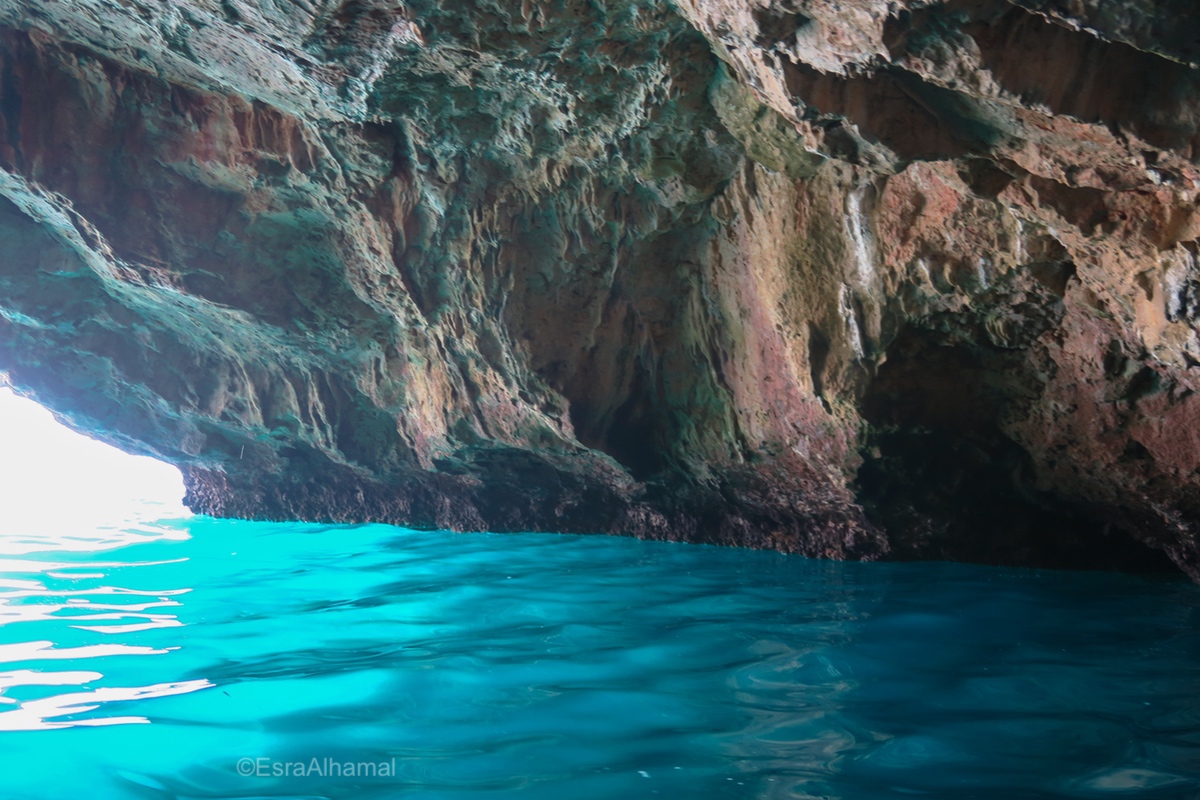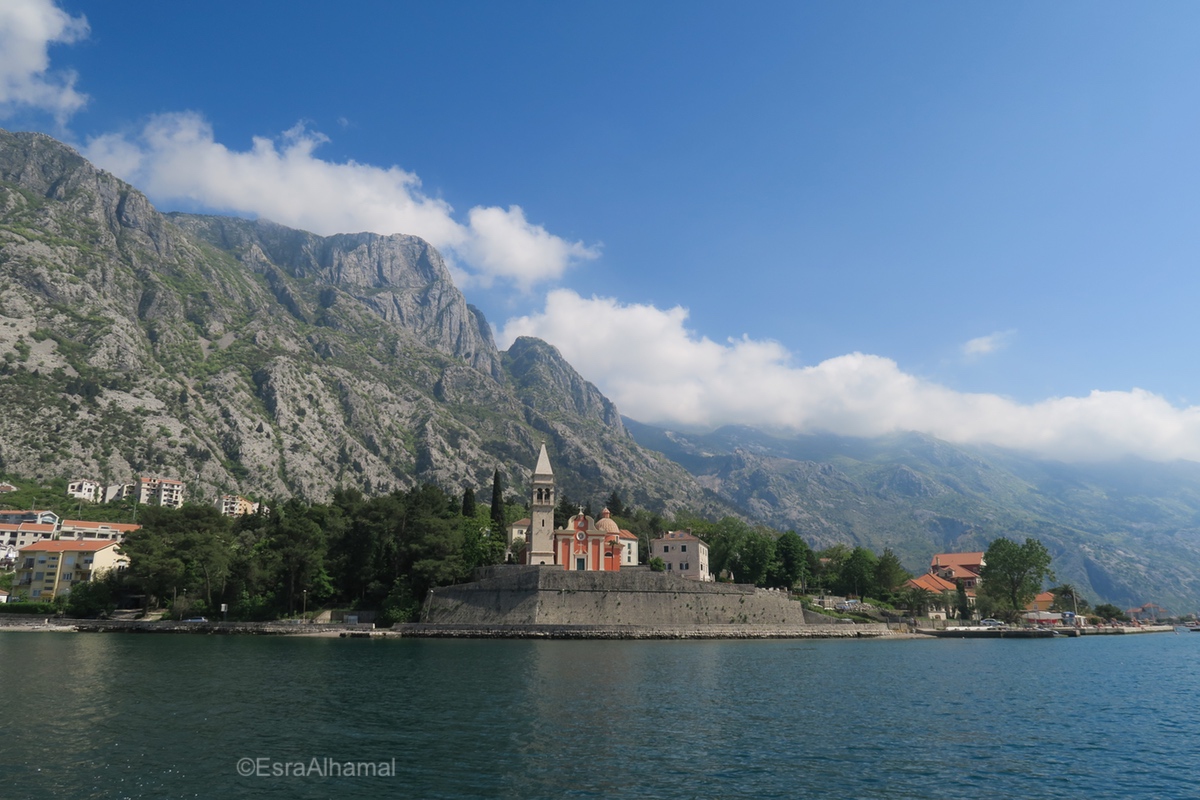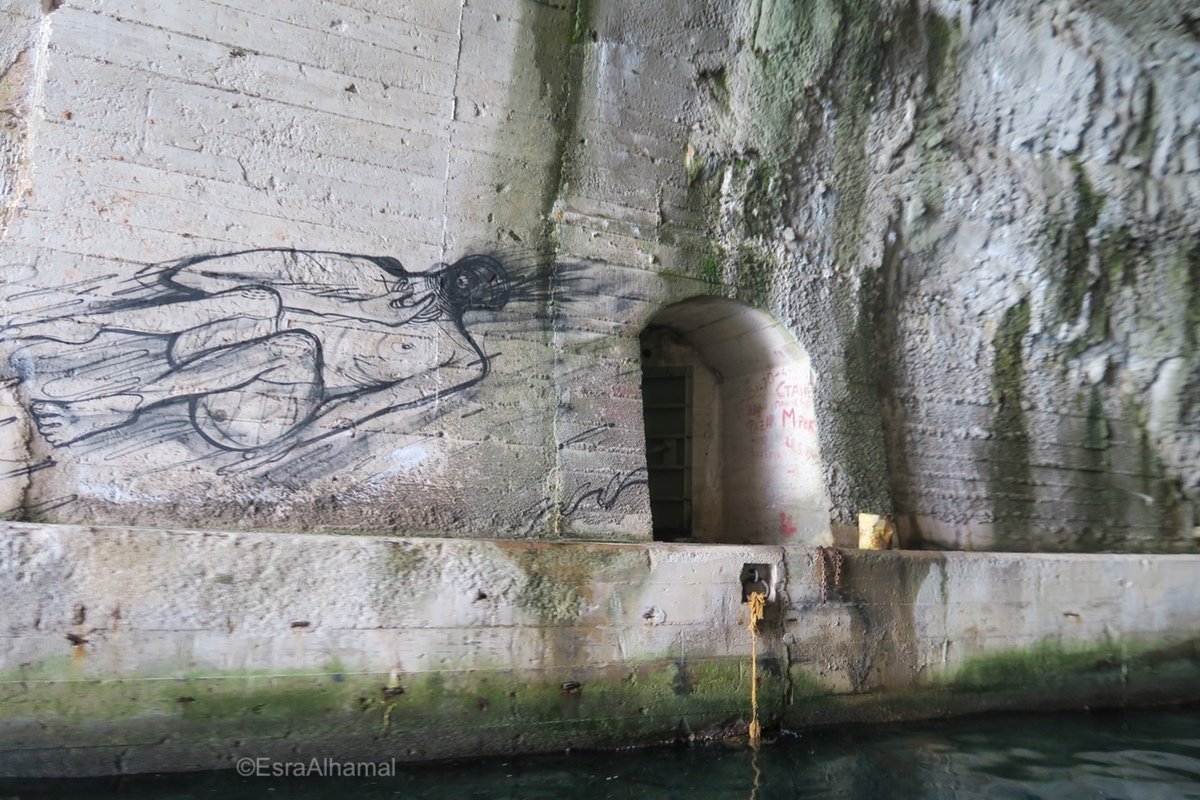 Most people seem to stay within Kotor, which is the old town area. I wanted to experience the local living and get away from the pricey options, so I choose a little guesthouse called No-follow Apartments Dakovic in Dobrota, which is the neighbourhood/area right outside Kotor. It turns out Kotor is not the name of the whole city, but only the old town, or at least that's what I was told. The place I stayed in was 20 minutes walk from the bus station, 15 minutes from the old town and about 5 minutes from the Marina. I wish I stayed there longer! I loved the view, the quiet and the privacy. The people I met there, who satyed in the old town told me how noisy their nights were. The only annoying thing was is that I was staying in Kotor for only two days, so there was a lot of going back and forth to old town.
If you want to stay in the old town and have a limited budget, you can try the Old Town Hostel . Most of the people I met on my tours in Kotor were staying there. I went with one of the girls to take a look, and it seemed decent and the bed had curtains. They had so many activities planned there as well. They did BBQ on the mountains and a dinner night each for 5 euros. I am not sure how comfortable, I would have felt because a lot of the activities revolved around drinking and I don't drink, but everyone was so nice.
What to pack for Kotor? (Modest Clothing for Kotor)
Kotor's main season is in the summer and most blog posts will tell you to pack bikinis and tiny summer dresses, but that's not usually helpful for the modestly dressed for personal or religious reasons. I have a few ideas that you might find helpful below. The must-haves are flip flops, comfortable shoes, a nice maxi summer dress, a cotton cardigan, jersey scarves, light wide leg trousers and a shirt. The objective is not to over layer and to make that one layer as modest and as light as possible. When it comes to swimsuits, I would either bring a modest swimsuit or a long sleeves swimsuit with water leggings paired together.
How much money do you need in Kotor?
My experince in the Balkan has been good when it comes to money and spending, but since Kotor is a very touristy place, I spent more than I hoped especially for food!
Flight from London to Podgorica (return) £64.92
Bus from Podgorica to Kotor (return) 14 euros (Around 7 euros each way)
Hotel for two nights in Kotor (in April) £48
Tours (360 monte tour was complementary, but boat tour was 20 euros)
Food £15 for one main and orange juice. I only had two meals out and made the rest of my meals at the guesthouse because groceries are much cheaper than restaurants. I spent 6 euros for a bag of groceries that made two breakfasts and two lunches.
I didn't do any shopping there because the items on sale were on the pricier side.
Recommended Reads for Montenegro
Over to you: Have you considered Montenegro before? What would you like to see?
More posts from the Balkan you might like: