hello everyone!
The day of that market was SO COLD!
I think I should have expected it because last Sunday it was REALLY cold and I had an outdoors market! I had a stall at the Castlefield Market. I arrived at 8:30 and started setting up.
This was my table! full of yarni goodies!
I started my day with soup from
, which was GREAT!
I even made a new product all together for the market! I made coasters
close up! :D I made heart coasters for Valentine, Mr.&Mrs. Skull and multicoloured circular ones :D
the iPad covers,, a lot of people thought they were covers for hot water bottles! maybe I should try some :p
View of the market from the end! :)
There was a really yummy chutney stall as well! called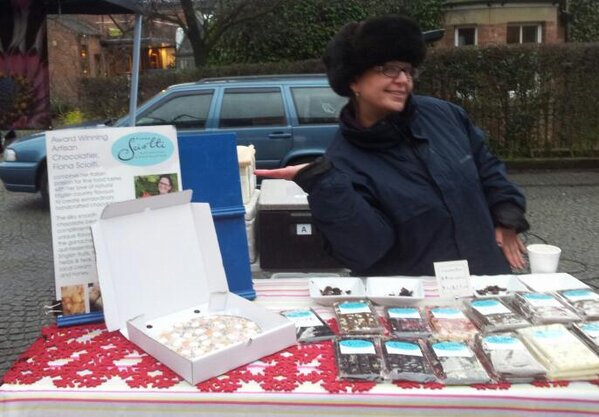 another view of the market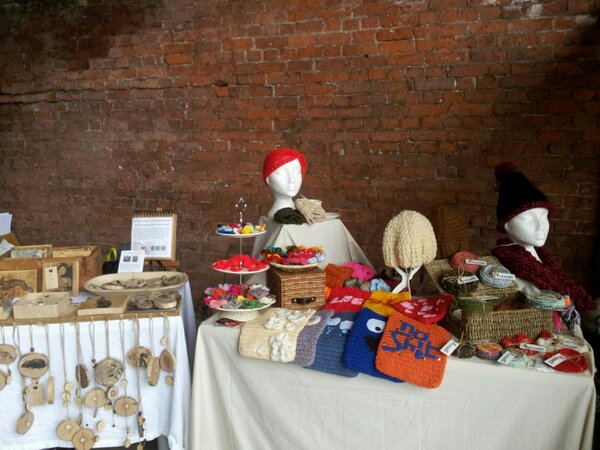 Beside me was my awesome stall neighbour, and she had great unique wooden prints, check her out
overall, the day was wonderful, and everyone there was very friendly, and cool. The orginzer was really welcoming as well. The only downside was sales weren't high I guess coz it's February. Also, my feet FROZE! (three socks and UGGs boots are a MUST!) I would still do it again for the atmosphere there :)
>> if you like any of my items, most of them are on the website: www.asoratti.com